SHREVEPORT, La. - The YMCA of Northwest Louisiana is aligning itself with medical experts and former NFL greats by shifting all its leagues to strictly flag football.
The idea is to avoid repetitive concussive hits and the degenerative brain disease known as CTE.
NFL superstars like Lawrence Taylor and New Orleans Saints quarterback Drew Brees are on board. Now the task is to educate players and parents alike on the reasons for eliminating tackle football for kids.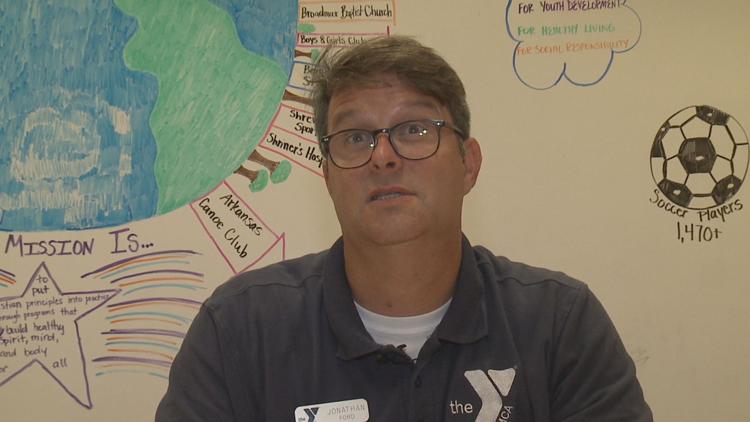 "The reason behind switching from tackle to all flag is chronic traumatic encephalopathy -- otherwise known as CTE," said Jonathan Goodman, YMCA sports director.
CTE is a degenerative brain disease developing in kids because of sub-concussive hits they take before the age of 12.
"A lot of studies are showing that kids don't need to play tackle football until age 12. Some are even saying wait till they're 14 before they play," Goodman said.
New Orleans' Brees agrees.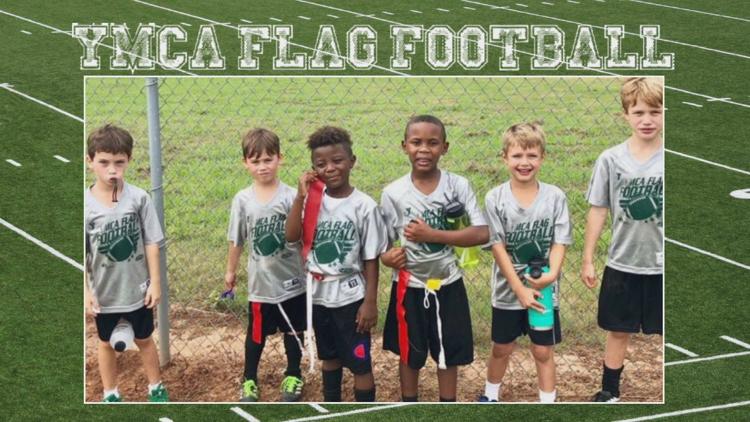 "I know for me personally it's probably not till middle school. I just don't think it's worth the risk and I think they can have just as much fun and really more fun playing flag football and developing the skills that if they ever want to transition they can do it," Brees said.
"We're making the move based on all the research that has come about based on CTE and just protecting our kids," Goodman said.
CTE doesn't happen just in kids. One of the more well-known cases involved the suicide of former all pro linebacker Junior Seau, who killed himself in 2012 after 20 years in the NFL.
The family has results from a study on Seau's brain and the National Institute for Health to back them up. ABC and ESPN have learned exclusively that Seau's brain showed signs of CTE -- chronic traumatic encephalopathy -- the concussion injury at the center of today's football safety controversy.
"The thing about CTE is its's not diagnosed until after you've passed away. And so they have to go in and do the autopsy and it all relates back to the number of hits those kids started taking," Goodman said.
So eliminating tackle football as they've offered in the past and getting more kids involved in flag football is what the YMCA has chosen to do. It's designed for safety first, but also to put smiles on the faces of kids perhaps intimidated by tackle and to get as many kids as possible on the field having fun.
"Flag football promotes the passing game, right. So you truly develop a lot of those fundamentals, whether you're a quarterback, running back or a receiver. And then as a defender," Brees said.
"The flag teaches them more basics and more fundamentals that prepares them better for tackle -- and that's where we're going with this," Goodman said.
Having fun and developing skills are all part of the flag football experience. But make no mistake, it is about safety first and foremost...
"We need as the 'Y' to inform our community and that's what we're about. Let's get the word out now and let them see what CTW is," Goodman said.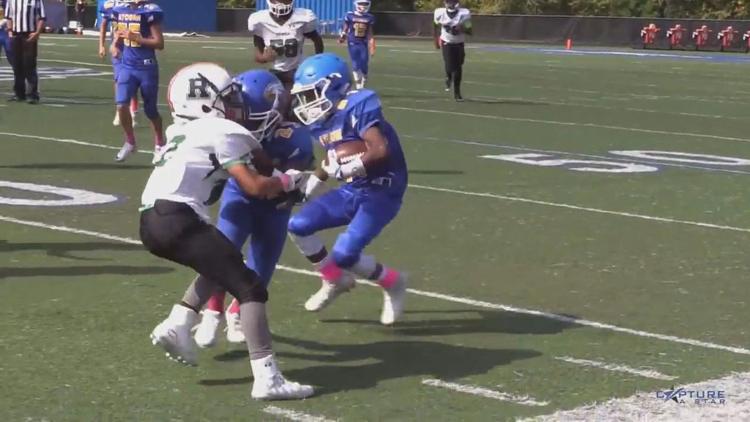 And Goodman has a word of warning for parents who tend to think mostly in terms of concussions.
"They look at it as a concussion -- as long as we don't get a concussion we're okay. But it's not about the concussion. It's about the repetitive hits," Goodman said.
And those are the hits from which the "Y" is trying to protect your kids.
"The research has been out there for about 20 years. But nobody talks about it; nobody publishes anything about it because of football in the South; what football in the south means," Goodman said.
Sign-up for the YMCA's fall flag football for ages 4 to 17 began April 1 and continues until Aug. 11. The first game will be Sept. 7 and the last on Nov. 2 with the flag football Super Bowl.