SHREVEPORT, La. -- A specialized bone lab at LSU Health Shreveport is training doctors to change lives one ear at a time.
"This is the temporal bone. It's the bone that includes your ear as well as the bones around it," said Dr. Brian Manzi, chief resident at LSU Health Shreveport's ear, nose and throat program.
This state-of-the-art temporal bone lab is where these residents learn how to help people with hearing loss. They can do it with several different procedures that can repair the ear drum or bones within the ear. They also train to implant hearing devices, including the Cochlear Implant.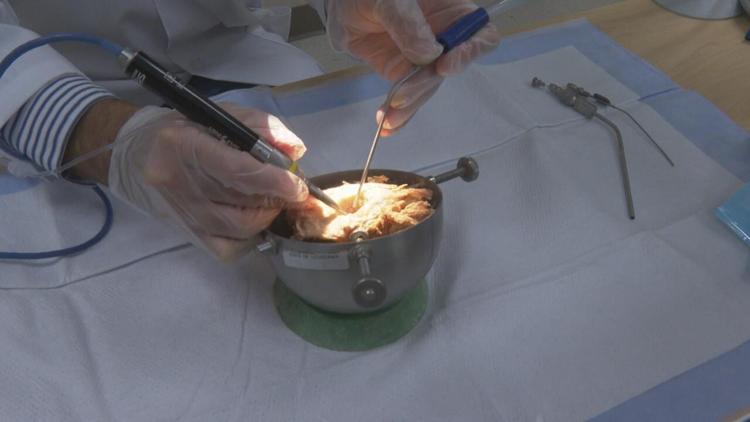 "To do a Cochlear Implant we have to drill this mastoid temporal bone. We train the residents in drilling this bone and how to get in the Cochlear Implant in a cadaver temporal bone," said Dr. Gauri Mankekar, LSU Health Shreveport assistant professor
"You see those amazing videos on the internet where a child gets a Cochlear Implant and they hear for the first time, we actually do that here," said Manzi
"Our attending staff here is absolutely amazing, very hands on, they let us practice as much as we want and they help us practice," said Kayla Jasper, a third-year resident.
"Coming here before going to the operating room or take care of patients in clinic is very helpful to get your bearings. We get to practice with all of the instruments, we get to practice with the microscopes and it really allows us to get a familiarity with our hands and the intricacy that goes along with ear surgery," said Daniel Farishta, second-year resident.
Several of those specialized instruments were donated by a company called Stryker just this year. The new drilling equipment has enhanced and updated the four operative stations in the lab.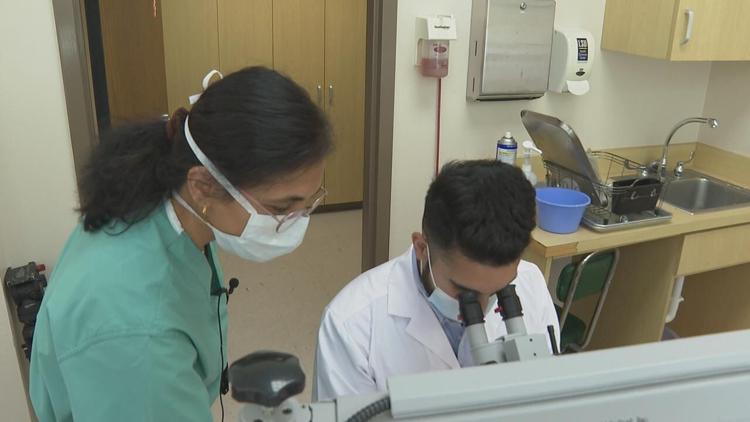 "Up here is the tegmen, fancy word for the brain. Don't want to drill on that in the operating room, of course. Down here is the sigmoid sinus, which is just a gigantic vein that is running through this bone itself," said Manzi.
"Few institutions have the excellent lab that we have and it really helps for new residents to come and get trained with us," said Mankekar.
The Temporal Bone Lab has been in existence since 2006. Since that time, about 60 residents have gone through the program.