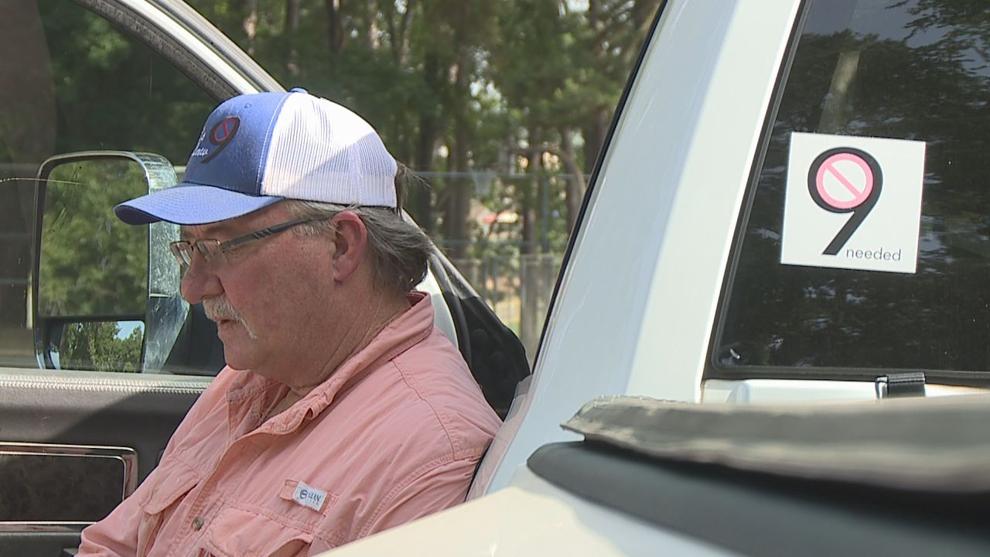 Almost every day, Hank Hunt wears a hat that reads "Kari's Law" across the front. It's one of a kind, so people stop him frequently to ask what it means.
"I just got through explaining it to two people at the doctor's office," said Hunt.
Five years ago, Hank Hunt's daughter, Kari Hunt, was stabbed to death by her estranged husband, Brad Dunn, in an East Texas hotel room.
Kari's children, ages three, four and nine at the time, were in the room as their father stabbed their mother to death. Her nine-year-old daughter –- Hank's granddaughter -- attempted to call 9-1-1 several times but couldn't get through because she didn't know she had to dial "9" to get an outside line.
The nine-year-old girl asked hotel employees for help, but they didn't speak English. If she had gotten through to first responders things might be different today.
Ever since that day, Hank has made it his mission that dialing 9-1-1 is simply 9-1-1.
"'No nine needed' is our slogan. Any phone, anywhere, any time is 911."
So when people ask Hank about his hat, he usually gets the same reaction once he's through telling the story.
"A lot of them will say, 'I'm going to go back and tell my kids.' I tell them, 'Don't do that, because we're fixing it, just give us a chance.'"
Five years later, Kari's Law has come a long way.
A handful of states, including Illinois, Tennessee, and Maryland passed the law. Texas did so in 2015.
But this past February, Congress approved a national law on Kari's birthday.
One week later, the 50th anniversary of the first 9-1-1 call in the United States, President Donald Trump signed it into law.
Hank and his granddaughter were there.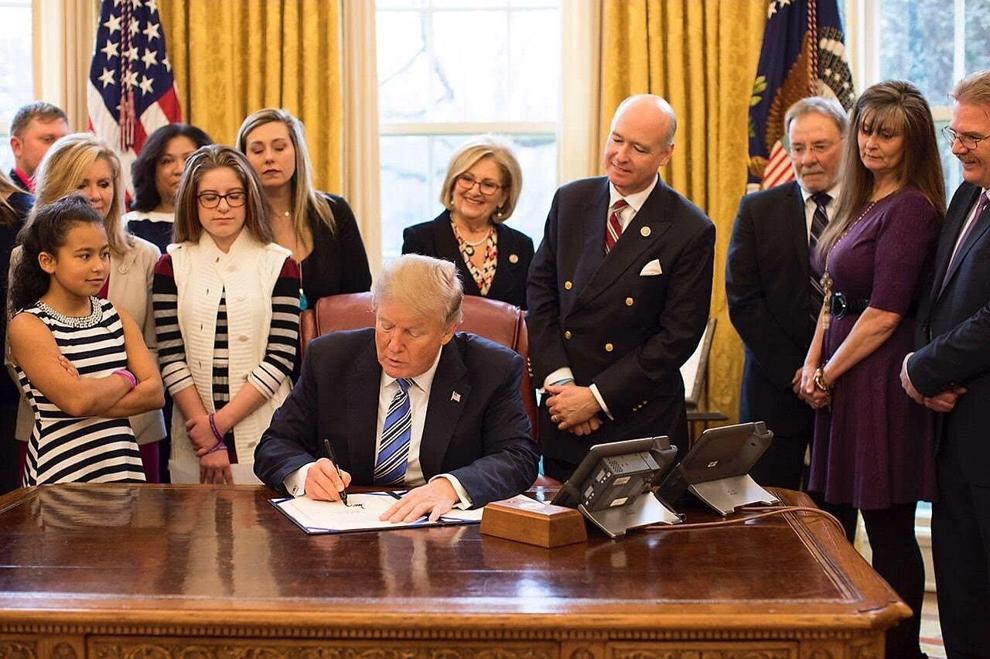 "It kind of brought it all home," says Hunt. "I was expecting to cheer and shake hands, but I didn't feel like talking to anybody. It was surreal the way it felt. He [President Trump] hugged my granddaughter and told her he was proud of her… that was my goal. I wanted her to know that when I promised her I was going to fix it, we did."
Businesses have two years to fix their phone systems, so "no nine is needed" before dialing 9-1-1. Hunt believes they still have a long way to go.
"When we travel, she [Hank's granddaughter] goes to the phone and gives either a thumbs up or a thumbs down."
And in that case, Hank is sure to ask why the hotel hasn't changed its phonesystem. Hunt says Kari's Law is credited with saving a life in Michigan.
"It's just one, but we need to do them all."       
Hunt filed a wrongful death against his former son-in-law and the hotel. A jury in Marshall, Texas awarded him $41 million.
That verdict is almost certain to be appealed. But even if Hank never sees a dime, there's a bigger purpose.
"It's our job now to educate and bring awareness to the public and the rest of the country," Hank adds. "We're working on it. 9-1-1 is there and it's going to work like it's supposed to."
Dunn was convicted for first degree murder and is serving a 99-year prison term. Hank tells KTBS the phone system at the Marshall hotel is now updated.
He says it's very cost effective, if any price, for a business to update their system. If you have difficulty, or believe your company is overcharging, Hank says he'll help take care of it.
For more information about Kari's law and phone system updates, visit the Kari Hunt Foundation.