What's in a name?  How about Florence and Michael?
They may be family or friends to some folks.  But to the World Meteorological Organization's Region IV Hurricane Committee, they were horrible hurricanes that produced catastrophic and deadly results in 2018. 
Thus, their names will never be used again.  Usually, they are recycled every six years.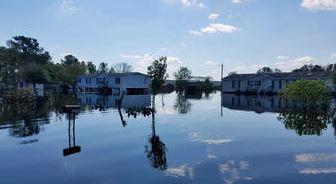 Florence pounded North Carolina in September with the worst flooding ever seen. The storm crawling at a snail's pace dropped 36 inches of rain in Elizabethtown northwest of Wilmington. 
Record flooding occurred with the Cape Fear river cutting off Wilmington from the rest of the state for days. Large stretches of Interstate 40 and Interstate 95 were closed due to high water.  The storm killed 57 and caused nearly $17 billion in damage.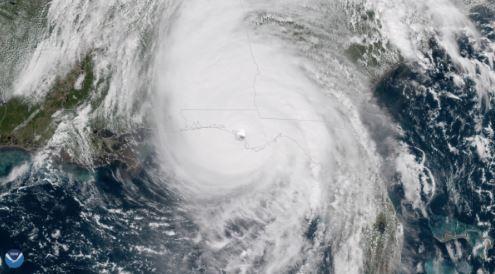 Hurricane Michael roared ashore three weeks later in the Florida Panhandle with 155 mph winds.  Ground zero was Mexico Beach, which suffered catastrophic devastation from the intense winds and 14-foot storm surge.
The storm killed 72 and caused $25 billion in damage. A quarter of the cost came from Tyndall Air Force Base, where several fighter jets were damaged or destroyed.  Approximately 3 million acres of timber were flattened.
The World Meteorological Organization has been naming hurricanes since the 1950s.  At first, they used women's names. That practice lasted until the late 1970s.  Now, the names include both genders.
Since 1953, there have been 407 hurricanes in the Atlantic Basin. A quarter of them had their names retired.
The 2005 season was so bad that five names were put out to pasture, including Katrina and Rita.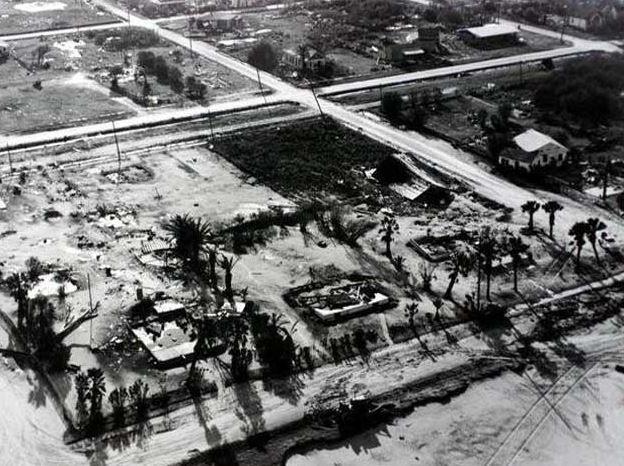 Some of the most notable retirees made landfall close to the ArkLaTex, including Hurricane Carla in 1961. It was the most intense storm to strike the Texas coast in the 20th century. It packed 170 mph winds which drove a 10- to 22-foot storm surge inland, flooding nearly 1.7 million acres of coastline.  Forty-three died in the storm.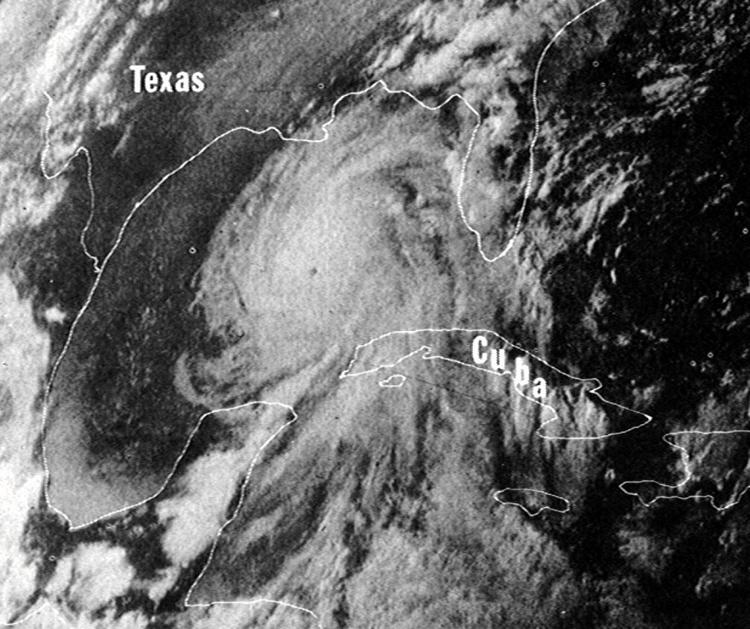 Camille came ashore near New Orleans in 1969.  It's considered the second most intense hurricane to strike the US. The death toll was 259 people.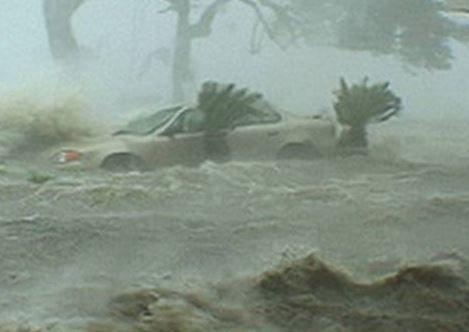 Katrina was the third strongest producing a record storm surge of 27.8 feet in Pass Christian, Miss.
As you probably remember, Katrina flooded most of New Orleans.  More than 1,800 died.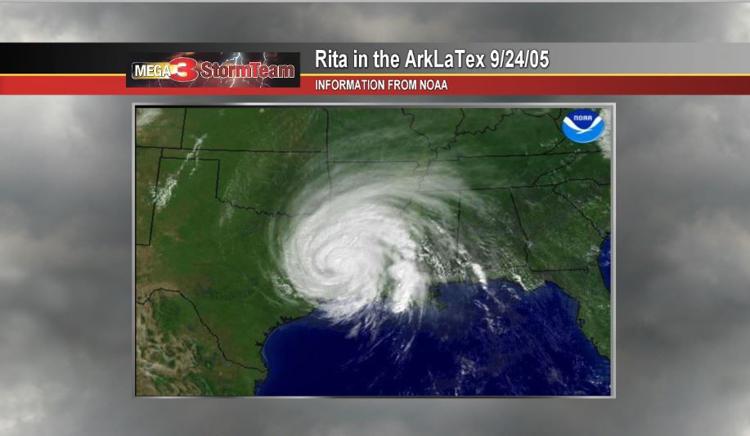 Rita ended up the fourth most intense hurricane to strike the US. It actually passed through the ArkLaTex as a tropical storm. Fatalities totaled 120.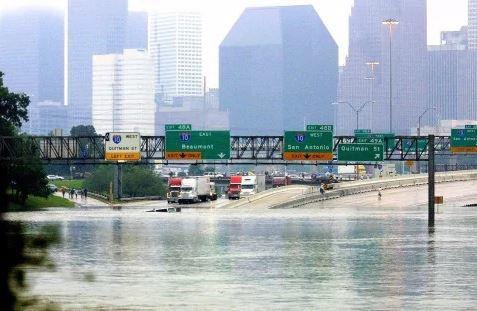 Finally, Hurricane Harvey struck southeast Texas in 2017. It parked inland for several days dumping 60 inches of rain in the Houston area and causing widespread flooding. Even the Toledo Bend Reservoir area picked up 17 inches.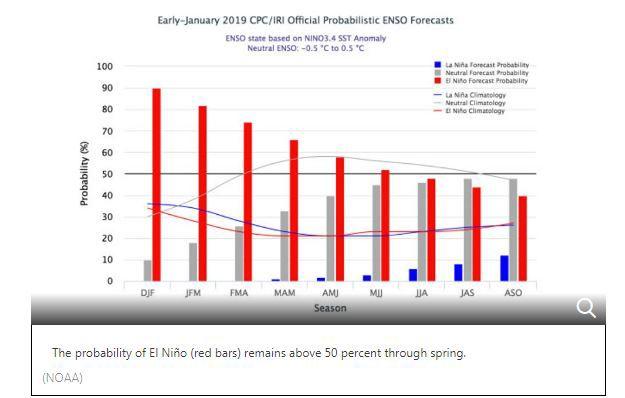 Our next Hurricane season starts in a little over two months. Could we see more retired names?  It's too early to tell. 
A possible El Nino may reduce the number of named storms at least early on. The forecast calls for El Nino to go away late in the summer though. Red bars for El Nino conditions decrease toward the end of summer.
Keep track of the tropics with our Hurricane Tracker on ktbs.com.