HAUGHTON, La. -- A new state of the art facility that cleans the inside of tanker trucks and treats the wastewater from those trucks and other businesses has opened in Haughton, not only offering a one-of-a-kind service but boosting the local economy as well.
In June, the building that would become Haughton Environmental was just a shell. In early October, a ribbon cutting with all the pomp and circumstance. And now it's down to business cleaning out tanker trucks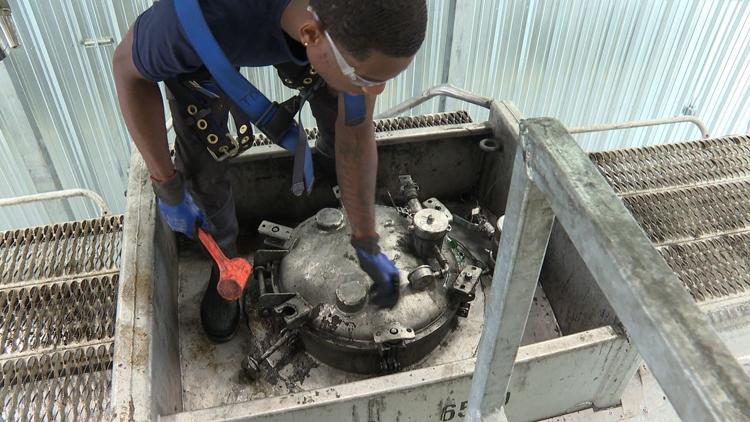 "As the trailer comes in, you'll see we have caustic, detergent, hot water, cold water. The spinner right there puts out roughly 90 to 100 gallons a minute. At full cycle it will wash the entire interior surface of the trailer," said Cody Brickey, Haughton Environmental operations manager.
"Tankers, tanker assets, frac tanks, rolloffs anything like that from the transportation industry can be brought here and be certified clean. We actually do the full cleaning process on the equipment, certify it clean and treat the waste water we generate," said Clark Burton, Haughton Environmental CEO.
What's in those tankers going down the highway every day and how they get cleaned may not be something you think about on a daily basis. But this new business will have a daily impact on the town of Haughton and north Louisiana through job opportunities, tax revenue and spin-off businesses.
Haughton Environmental chose to plant its business in one of the fastest growing areas of the ArkLaTex. And it's already having a multiplier effect with related businesses setting up shop in neighboring parishes and others looking to locate here.
About 16,000 square feet under roof for this facility, with a capital investment by Haughton Environmental of $4.5 million. When fully staffed about 13 to 18 people will have jobs here.
"Almost our whole staff has been hired either from north Louisiana or south Arkansas. Of course, we're able to provide tax dollars to the town of Haughton and make an economic impact for them," said Burton.
"The sales tax revenue that we get from new businesses coming in will allow us to put money into our infrastructure, because we are getting ready to just explode out in the Haughton area," said Kim Gaspard, Haughton mayor pro tem.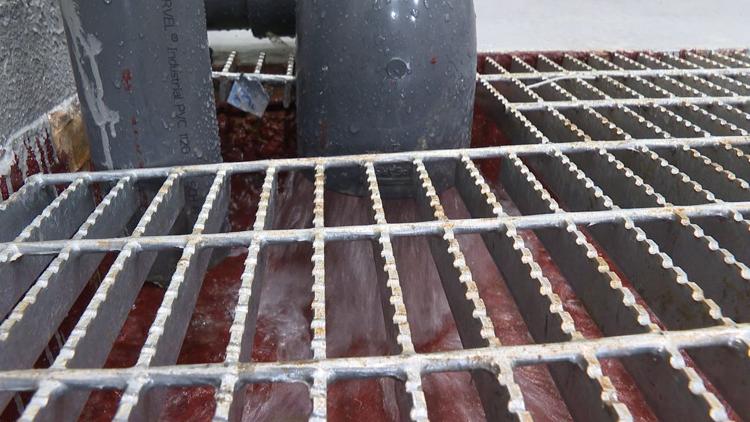 A big part, of course, of what they do is cleaning out tanker trucks, but another aspect of the operation could benefit already existing businesses in the area.
"Glue manufacturers, screen printing, metal working operations, anybody that produces waste water that may choose not to invest in this level of capital to meet those needs, would haul that water to this facility," said Patrick Frano of Blue Sphere Water Technology.
"All wastewater hits this centralized trench drain, which runs the entire width and length of the building. What we have here is 3 reaction tanks outfitted with mixers and a certain chemical is added to each tank," Frano said. "Once we achieve the desired chemical reaction, we flow by gravity into the DAF unit. DAF stands for dissolved air flotation. That's the method by which we put a bunch of air bubbles into the waste stream, it attaches to the chemically reacted solids and everything floats to the top of the unit."
"All the washwater that we generate will be stored in the back two tanks. The back two tanks will be influent water, meaning dirty water. From there it will be pulled inside the treatment area," said Brickey.
Haughton Environmental is permitted as a subpart D commercial water treatment facility, allowing the company to accept metal bearing, oil contaminated and organic wastewater streams generated from outside sources.