SHREVEPORT, La. -- Like every year, local nonprofit organizations will play a vital role in our community, working for the common good.
But 2020 will be a year of challenges. The Tax Cuts and Jobs Act ("TCJA"), the most far-reaching reform of the nation's tax laws in over 30 years, went into effect in 2018, limiting deductions for charitable giving and unfortunately, nonprofits may see a decline as a result of these lost incentives.
The Deaf Action Center in Shreveport may one of them. 
Angela Lee was born deaf and as an adult moved to Shreveport and found the Deaf Action Center. She said her parents noticed something was wrong when she was only 8 months old and immediately got help.
"I have seen some people that are really unfortunate because they haven't had any access to their language," said Lee.
David Hylan, the center's executive director, said their goal is to "empower them to take control of their lives."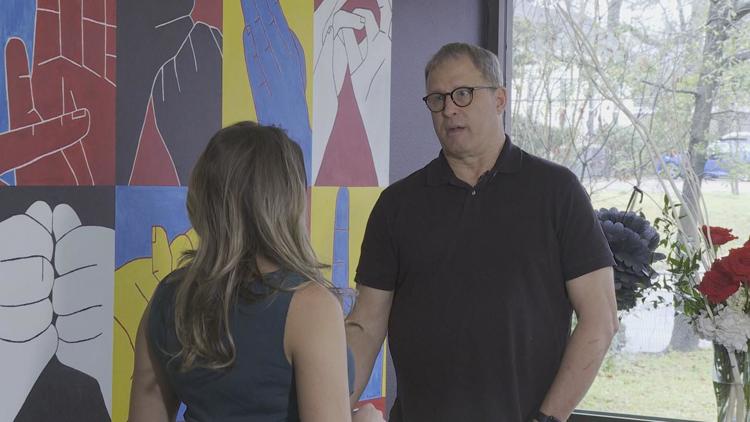 Lee explained she depends on the interpreters the center provides and cannot imagine her life without this nonprofit.
"Suppose I went to the doctor. Without an interpreter, that doctor would not have any patience with me or I wouldn't understand what the doctor was saying to me and vice versa. We would not get any information from each other," said Lee.
Without the nonprofit Deaf Action Center, over 18,000 people in Northwest Louisiana wouldn't receive the help they need. But there are some tax law changes that may affect nonprofits in the states. 
The new law raised the threshold of charitable deduction amounts for both individuals and couples. Now an individual would need to give $12,200, and for couples, it's $24,400 in order to get a tax break. That's roughly double the standard deduction than previous years.
This means, some nonprofits will probably get less donations.
Erica McCain, executive director of Dress for Success Shreveport Bossier, believes these tax changes are going to affect the amount of donations coming in.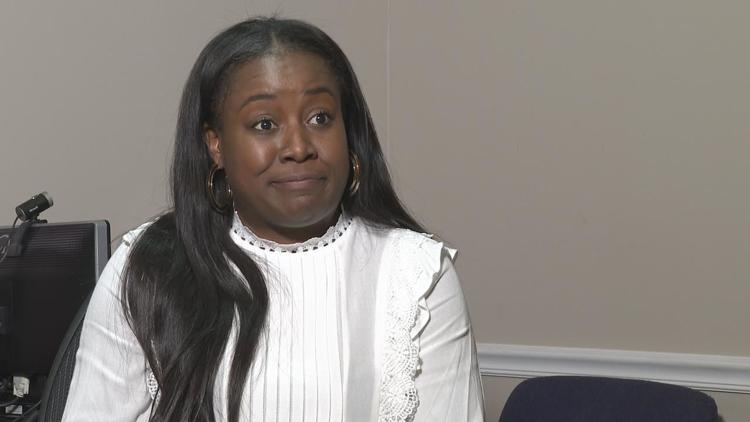 "I can tell you we did not see this coming. I think it's going to have a huge impact but we have to find ways to step up to the plate and secure funding from other sources," said McCain.
According to Giving USA, growth in total donations were virtually flat for 2018. However, contributions from individuals were not as strong as in 2017.
Here's a look at some number:
Donations by individuals were around $292.09 billion. That's a 1.1% less than 2017.
Donations by foundations increased by 7.3%, to $75.86 billion in 2018.
Donations by corporations increased by 5.4%, totaling $20.05 billion.
But the CEO for the community foundation North Louisiana, Kristina Gustavson, believes in this community.
"This is an extremely giving community as well as an extremely giving state, frankly," said Gustavson.
She explained the importance of have goals and constantly strategizing about funding. She said it's always a good move to:
Meet face to face with potential donors.
Use social media as an advertising platform.
Commit to your mission.
Have one or two big annual fundraiser.
Clear explanation of what your nonprofit does and who it helps.
Be transparent (especially about the nonprofit's finances, mission, and share info with donors)
And that's exactly what some nonprofits in the area plan on doing.
"We plan to reach out to as many donors as possible and just ensure them that even though this has impacted us, we are providing a vital service in the community to help women get back to work, "said McCain.
"We would love for people to support us regardless of the tax incentive, but we get it, "added Hylan.
Sometimes having nonprofits merge and work together could be the right solution.
"Frankly nonprofits are really good at working together because they are not competing with one another," explained Gustavson.
But bottom line, Gustavson said not enough time has passed to know the long term effects of this change. In the meantime, local nonprofits are hoping for the best.
"We hope that our contributors will continue to do so," said Hylan.
"Hopefully they'll see after 2020 it wasn't that great of a move for nonprofits and they'll reserve it back," said McCain.
For an entire list of nonprofits in the Shreveport/Bossier area, visit cfnla.org