SHREVEPORT, La. -- It's a handheld device that could help law enforcement stop a confrontation before it gets violent.
BolaWrap is the latest tool some agencies are using to cut down on injuries and even death when it comes to catching criminals. Some have dubbed it a Spiderman gun.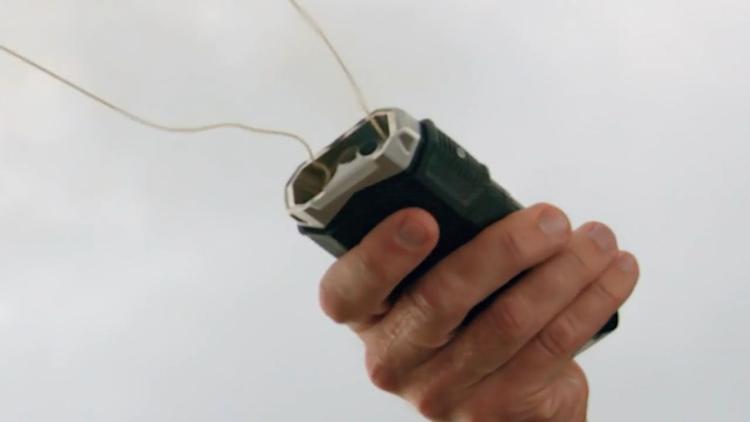 It definitely sounds like a gun. But it's more like a web or wrap attached to some hooks.
"You see we are firing out two anchors here connected by an 8-foot Kevlar cord. The anchors have fish hooks on the end of them. They're designed to get caught up in the clothing and that's what anchors it in place and keeps the subject restrained," said Rick Guilbault, BolaWrap vice president of training.
Most probably have never heard of a BolaWrap before, but you most certainly have heard of Taser. Tom Smith and his brother started Taser in 1993. But now he's trying to make BolaWrap a household name as well.
"I believe looking at this tool it's the next demand for law enforcement. This gap has been created by the courts pushing use of force higher and higher and law enforcement really doesn't want to use more force than necessary to take somebody into custody," said Tom Smith, BolaWrap president.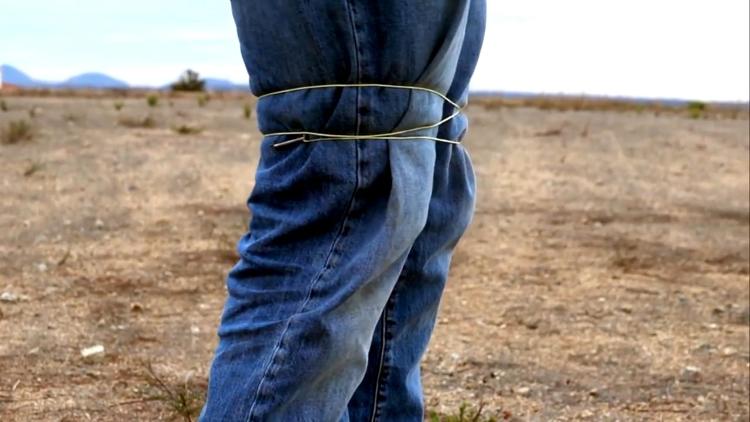 The Lafayette Louisiana Police Department recently started using a couple of these devices.
"The device is very easy to use. It's a device that I would like to see more of our officers using," said Deputy Chief Reggie Thomas, Lafayette Police Department.
Besides Lafayette, the Louisiana Attorney Generals Office has three and the University of New Orleans has two. But that's about it in Louisiana.
KTBS spoke with representatives from several local law enforcement agencies who said they either hadn't heard of it or it's not really on their radar yet. On a state level, Louisiana State Police spokesperson Trooper Brent Hardy said the state training academy is looking at it, but they have to go through a process of study, testing, trials and that takes time before a decision will be made on whether it would be a useful tool for state police.
The only way to really know how this new law enforcement tool or technique will work when trying to apprehend the bad guys and bad girls is to try it out on yourself. And that's what reporter T.W. Starr did. It stopped him in his tracks. He said he definitely couldn't get away if he wanted to. "No pain, no problem and no escape."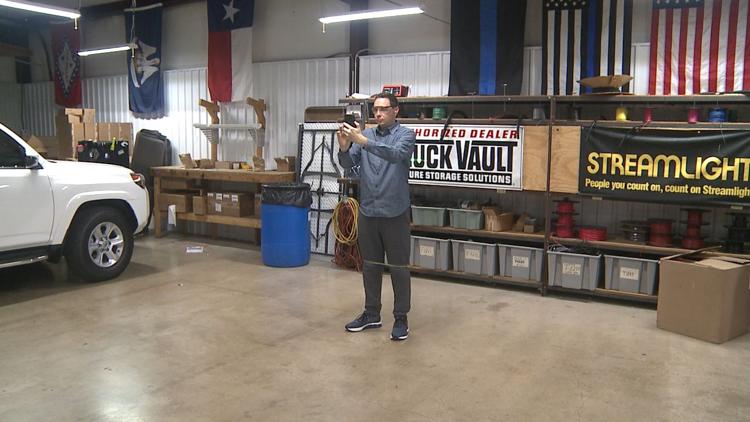 "We're real excited about the BolaWrap here at Teeco Safety. It's a new product on the market and it's basically a way for someone to get handcuffed or restrained from say 10 to 25 feet away," said Rafe Jordan, Teeco Safety vice president.
A total of 992 people were shot and killed in confrontations with police in 2018. In the past two decades, there have been just more than 1,000 Taser-related deaths by police in the U.S., including 49 last year. The BolaWrap is something the creators hope will bring those numbers down.
"Prior to this most of the time officers were going to have to put their hands on the subject, which could result in the suspect being hurt the officer being hurt or both. This is a way they can gain control of that suspect, get him cuffed and control the situation without having to put hands on," said Jordan.
Teeco Safety in Shreveport has conducted demonstrations with law enforcement agencies for New Orleans, Lafayette and Alexandria. Then it's up in Arkansas, Little Rock, Jonesboro and Fayetteville.