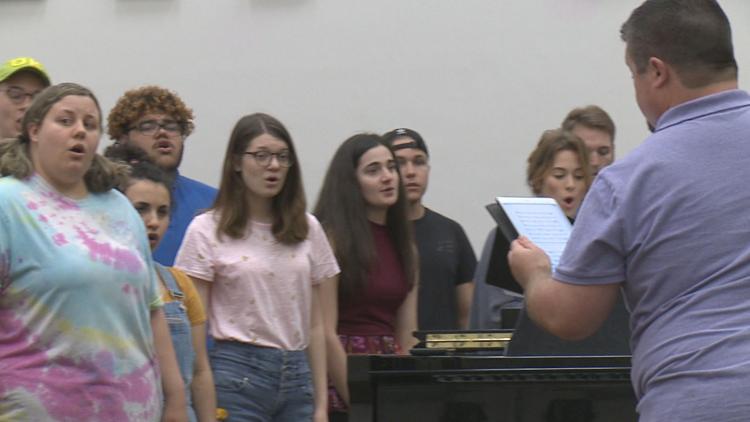 NATCHITOCHES, La. -- Ave Verum. It's a Latin piece composed by Mozart. And it took some Louisiana students across the globe for a worldwide competition in Baden, Austria. 
Northwestern State University's chamber choir was one of eight schools selected for the international competition.
"What it does for them is give them a cultural perspective and a great footprint as a university because we're traveling; our university is considered a small regional university doing a global thing," said choir director Nicholaus Cummins.
Practice makes perfect. Cummins has been preparing the 32 students for their first trip across Europe.
"Traveling to another country gives them another perspective to cultures that are open minded, they come back thinking wow it's a very different world outside I'm used to," Cummins said.
This is a big deal for sophomore Jayvian Bush, who spent his adolescence playing tuba in his high school's band. He picked up choir his junior year of high school as a second option.
But it turned out to be his calling.
"There are so many talented people in that group and it's been an honor to sing around them all year round and grow with them," said Bush.
NSU was one of eight choirs chosen from around the world.
They'll compete against groups from Sweden, Ireland, Ukraine, Hungary, Austria, the Philippines, and even one from Savannah, Georgia.
They'll sing pieces in Latin and English, along with some American folk music such as "Shall We Gather at the River" and a spiritual piece "Great God All Mighty."
Bush says the opportunity opens up a new chapter in his musical endeavors.
"We're singing things from all over the world. We're singing a Latin piece, German, all kinds of things. Some things you never get exposed to," Cummins said.
"They get to learn other peoples music, that's how we get a lot of our rep," he added. "These other choirs will introduce things to us and they take some of our pieces as well."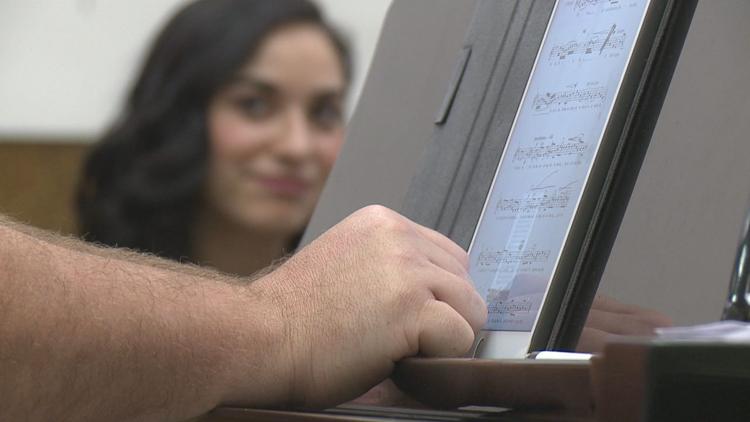 Besides new music and techniques the students will be exposed to, the students learn self-sufficiency, Cummins said.
Around $20,000 was given to them through a school grant. The rest was raised and given by individual donors to make the trip possible.
"It has helped with maturity and I'm so grateful for the opportunity, traveling to Europe is something I never thought I'd be doing but here we are," added Bush.
But the students shouldn't feel too much pressure.
Cummins adds these competitions that take place overseas are treated no different than a sporting event.
"It's very much like an athletic competition here. The audience is crowded, they stomp, clap and cheer. It's kind of weird, because you think choral music is proper, but it's not," he said. "The audiences are aggressive and pick their favorite group, it's very interesting."
The opening round features the eight selected choirs. The next day, four choirs were selected for the Grand Prix De Ave Verum, where NSU placed third.
The last American choir to win was the University of Georgia in 2013.