After over 20 years anchored to the banks of the Red River, could changes be coming to the riverboat casinos in Louisiana? Will there even be river boats in the future? And could all gaming be land-based in the Pelican state? All of those questions will be determined by the people who represent you in Baton Rouge.
After 17 months of talking, listening and examining the future of gaming in Louisiana, the Louisiana Gaming Control Board has come up with some recommendations that they hope will help Louisiana's casino's be more competitive with other states and tribal casinos in Oklahoma.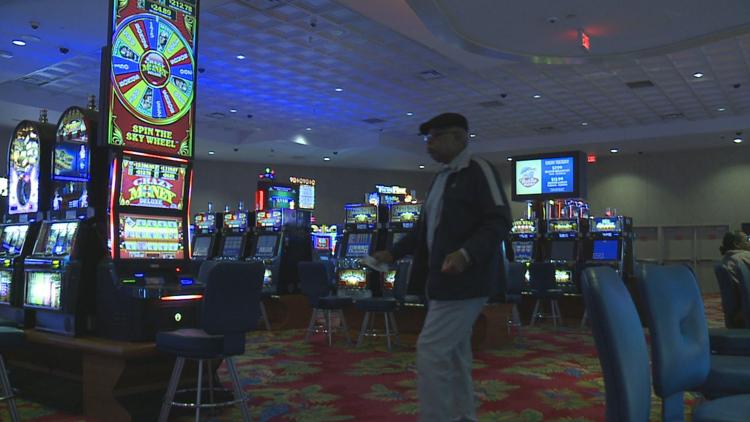 "One of the big sleeper issues, not only for this year, but for the upcoming regular session is gaming ... as we call it in Louisiana, it's not gambling, it's gaming. There's a Riverboat Task Force that's come up with some recommendations to move those riverboats, which really aren't riverboats to begin with, onto land and create these resort style outfits that have been successful in other states," said Jeremy Alford of LaPolitics.com.
That's the number one recommendation of the task force -- to allow gaming within 1,200 feet -- or 400 yards -- of where the riverboats are currently docked. A South Louisiana senator is filing the legislation for the March regular session. As you would expect, there will be opposing views.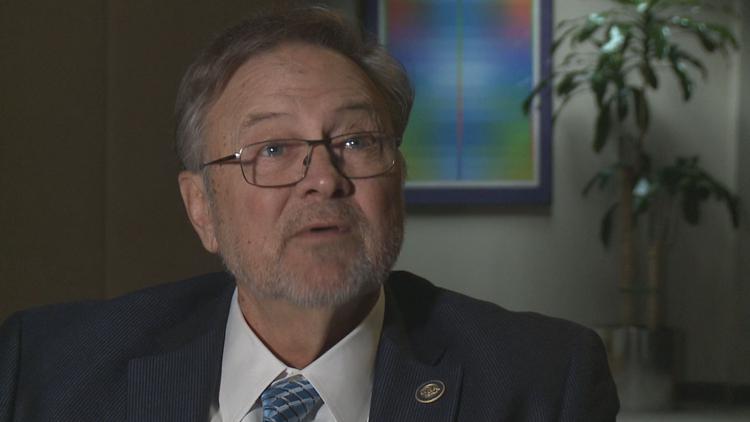 "I think it's asinine for people to have a boat. If you have a land based casino you could have a lot of different things that you couldn't have on a boat. I never really saw the issue with that. For me a land-based casino, if you go to to the Indian based things down in Marksville, I think, and other ones, they uh ... I don't see a problem with that," said state Rep. Gene Reynolds, (D-Dubberly).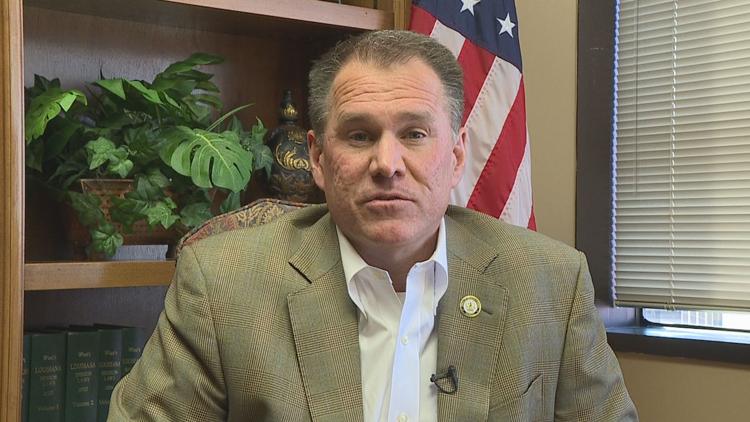 "What I think they're talking about is more land-based casinos and less riverboats. The one land-based casino that I'm familiar with is in New Orleans, which isn't doing all that well. The bottom line is that gambling in Louisiana is illegal. What we have is gaming, which if that's not a bad play on words done by a previous Legislature to get around a constitutional provision I don't know what is. To further expand it and grow beyond what's already here ... umm ... I need to see it, but I'm inclined to not support it," said state Rep. Alan Seabaugh, (R-Shreveport).
Another recommendation will be to do away with the 30,000 square-foot limit of gaming space in exchange for a maximum of 2,365 positions or seats. Casino operators say that many of the games are bigger now and require more space.
Those supportive of the changes are plugging the economic benefit of the casino industry. Thousands of direct and indirect jobs and millions of dollars are tied to the six riverboat casinos in Shreveport-Bossier.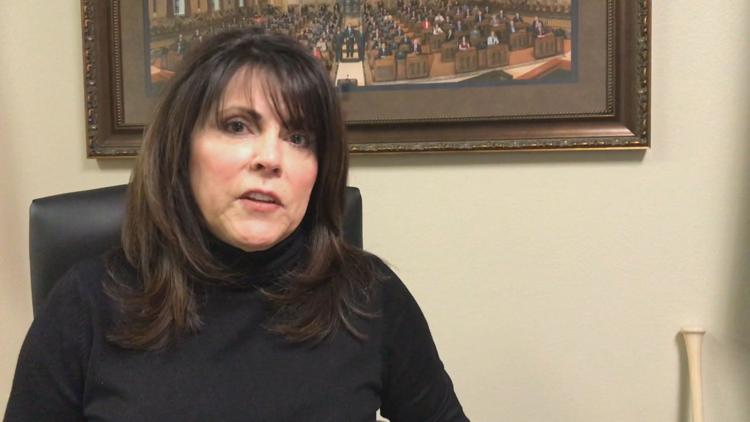 "Our district, the majority that I've seen support modernizing our gambling industry here so we can compete with the new Oklahoma market, we have 6,000 plus people in this district, in Bossier Parish that work at the casinos, so I would hate to see them lose their jobs. Now, do I want to expand gambling, no absolutely not. But the citizens of Bossier voted and elected to have gambling. It's here so might as well make it viable and allow it to be updated and modernized so we can attract some of the customers who are going elsewhere," said state Rep. Dodie Horton, (R-Haughton).
"The last thing that we want to see, and I would assume our elected officials would want to see is the demise of 6,000 jobs over time and blighted empty buildings on the river front if we didn't see this as an important industry in our community and do something to help modernize their policies with the state," said Lisa Johnson, Bossier Chamber of Commerce president.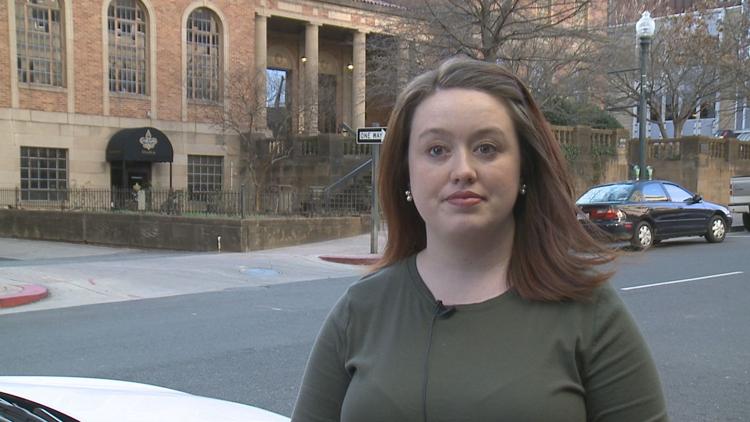 "We're hoping that they see this as just an update to prior legislation. The legislation that was put in place and that we're abiding by right now is many, many moons old. So we're hoping that they see this as an opportunity to help create a more competitive industry here in our area and look at it from that perspective so that the can see it as a positive and vote yes to help our local casinos," said Erin Smith, spokeswoman for the Greater Shreveport Chamber of Commerce.
"I'm the eternal optimist. I believe that long after I'm gone as chairman of the gaming board that if the Legislature makes these changes, gaming will continue to have a huge impact on the state of Louisiana," said Ronnie Jones, chairman of the Louisiana Gaming Control Board.
Officials at Horseshoe, DiamondJacks and Eldorado declined our requests for interviews. But Barry Regula, who heads Margaritaville -- which is probably the least affected because it is not confined to a boat -- welcomes this chance for review of the state's gaming laws.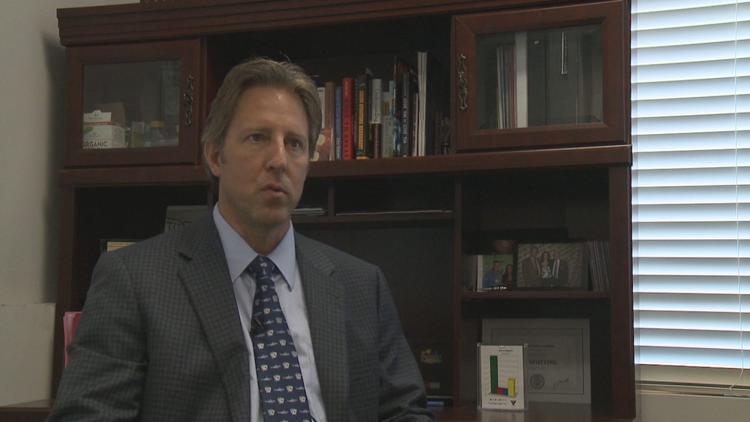 "I think after 22 years of operating under the riverboat guidelines that we have currently, it makes sense to revisit those rules and regulations at this time. Because in the last 22 years so much has changed from competition to technology, to the experiences our guests are going to want today and they are going to want tomorrow," said Barry Regula Sr., vice president and general manager of  Margaritaville Resort Casino.
But again, it's our area lawmakers who'll be making the final decision.
"I have very mixed emotions about changing the structure that's been set up that we've been dealing with since the early 1990's," said Seabaugh.
"If the bill stays pure to its original state, which it is now as again modernizing the technology that they have and getting off the river and letting them be totally land based, I believe it has a chance. Now if someone puts an amendment on that totally expands it...it'll die and I'll be one of the ones fighting for that," said Horton.
The Legislative session starts March 12 in Baton Rouge. If these recommendations are approved by legislators, some of the changes cold be seen as early as this summer.