SHREVEPORT, La. -- A recent survey found the ArkLaTex was among the worst in the nation when it comes to recycling.
The survey by "Waste 360" ranked Arkansas 44th in the country, Texas 49th and Louisiana dead last when it comes to recycling.
"It's required in Wisconsin that everybody recycle," said Bossier Parish resident Darlene Stone, who moved from Wisconsin. "When the people come to pick up the trash they make sure everything is separated by cans or plastic or they don't pick up the trash."
That's in Wisconsin. Here in Shreveport and Bossier it's a different story.
"A lot of people move here and they are so shocked, I've heard them say so many times 'No one recycles here. No one recycles here,'"" said Jodi Johnston of Christ Fit Gym.
Is it a big deal to us? That depends upon whom you ask and where you live.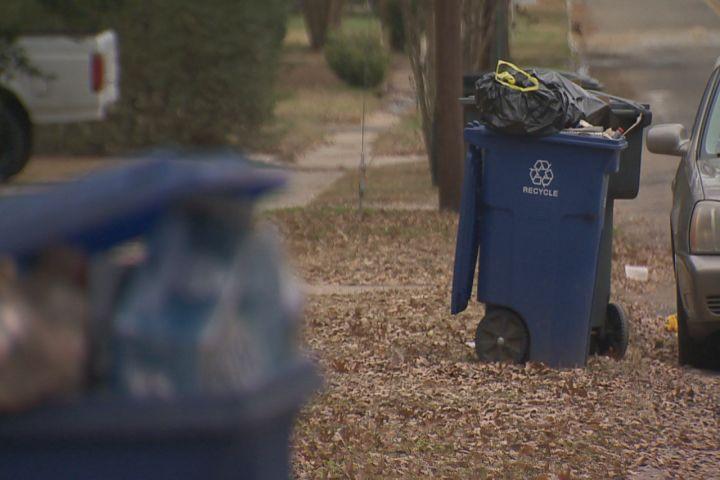 In Shreveport, for example, Shreveport Green Executive Director Donna Curtis said, "Our curbside single stream recycling program is the Cadillac. That's the easiest for the consumers to use. So we're very proud of that and Shreveport citizens pay $2.50 a month to do that."
Cardboard, paper, plastic, cans -- just walk it to the curb in Shreveport. In Bossier, it's a little different. You have to drive it to the recycling center on Old Shed Road.
"We're proud to offer this service, even though it might not be what residents are used to from other places," said Traci Landry, Bossier City public information officer.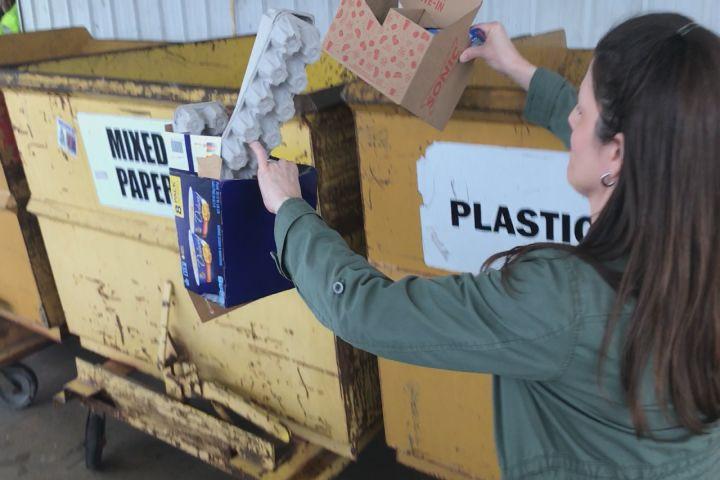 "I think there is more people doing it then you think. My daughter even did a science fair project last year on recycling," said Shannon Shoalmire, who recycles in Bossier City.
"Right now, we haven't seen any large push for curbside or anything like that. We feel like we offer a good solid fairly large recycling opportunity here. This is working for us right now," said Landry.
Patriot Disposal, a private sanitation firm, stopped offering recycling in some Benton neighborhoods recently, which is why Shoalmire drops her stuff off at the Old Shed Road location.
"I would love to have it back. We've been doing that for five years or so. When it stopped we didn't want to just stop recycling," said Shoalmire.
She obviously cares about recycling, but not everybody does. Green said when Shreveport Green started its program there was about 65 percent participation across Shreveport. A survey taken a couple years ago estimates that number is down to around 45 percent.
But the private sector is picking up the slack in Bossier City.
At Christ Fit Gym, Billy Weatheral sees an opportunity.
"About six months ago I was talking to some people in the community and we noticed that we really have a market for recycling," said Weatheral, who started of CFG Recycling. "People donate monthly, they'll get one of these bins right here. And we'll come pick up your recyclables twice a month."
The recyclables are brought back to the Christ Fit campus, where new jobs have been created for special needs students who sort through the materials before they are taken off to be sold at recycling centers.
One thing you won't find recycled here is glass. Even as most states in the country have glass recycling programs, it's just not cost effective here.
So why aren't we more passionate about recycling?
"It hasn't been a big issue in the South because we have plenty of room for landfills," said Curtis.
"It's work. To recycle is work," said Johnston.
Texarkana, Texas, offers curbside recycling, but the cost could go up because of concern over contaminants.
Texarkana, Arkansas does not offer curbside recycling, but they do have a recycling center where residents can drop off items. The city manager says they may have to scale back because it's expensive without state and federal grants.
In South Louisiana, Republic Services cut all recycling services in 2019. Republic's Metairie facility no longer accepts residential recyclables, citing high contamination rates.
Sulphur announced plans to close recycling drop-off sites due to heavy contamination.
Gretna scaled back its curbside recycling program.
Plaquemines Parish discontinued its drop-off recycling program last August.
And St. Charles Parish closed all recycling drop-off sites in November, citing significant cost increases.