SHREVEPORT, La. -- Are you ready to have some fun? Let's go on a thrill ride with a local company that has become a massive force, a titan in the off-road world.
Just off of North Market Street in Shreveport that company is changing the face and style of an industry.
"I was the original employee for S3 Power Sports. We started back in February of 2011. So it started off just as a hobby," said Dustin Jones, S3 Power Sports operations manager.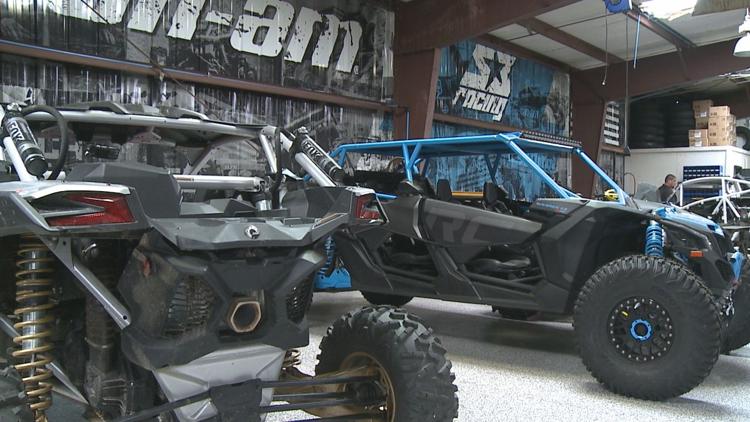 "Mr. Mal, which is my father, got to talking with Dustin. We had gotten very close with him at that time, and Dustin has always liked racing. It's kind of in his blood and the business opportunity presented itself to say what if I started a company is this something that we can make work?" said Nichole Scates, S3 Power Sports vice president.
Yeah it's working.
S3 Power Sports is described as the Ferrari of off road vehicles known as side by sides.
"What a lot of people don't know is besides our production part and our suspensions and things that we all build in house, we also build these full tube chassis turn key race cars here in house," said Jones.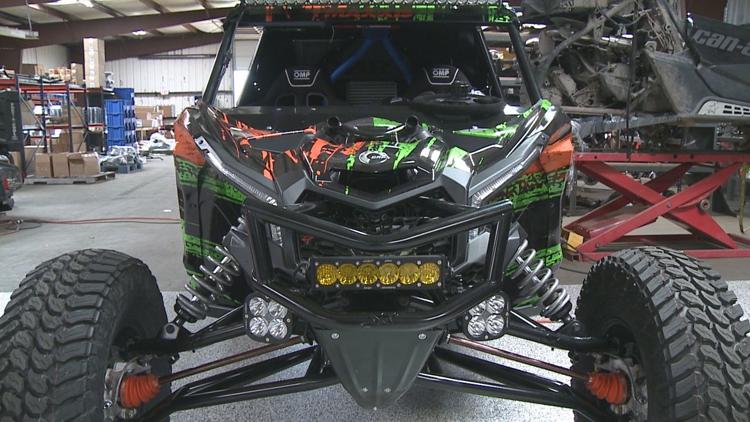 And racing is a big part of what S3 is known for around the country and around the world after winning some of the most prestigious off-road races in the world.
"This section of the shop back here is strictly our race shop, where you're going to find the car I won the Mint 400 in," Jones said. "The car I won the UTV World Championship in, the car we race the King of the Hammers in. This section back here is purely to keep our race cars going all the time."
And if you're going to be one of the best side-by-side race teams in the world traveling all over the country and outside the U.S. in China, Canada and Mexico you have to get it all on video, right?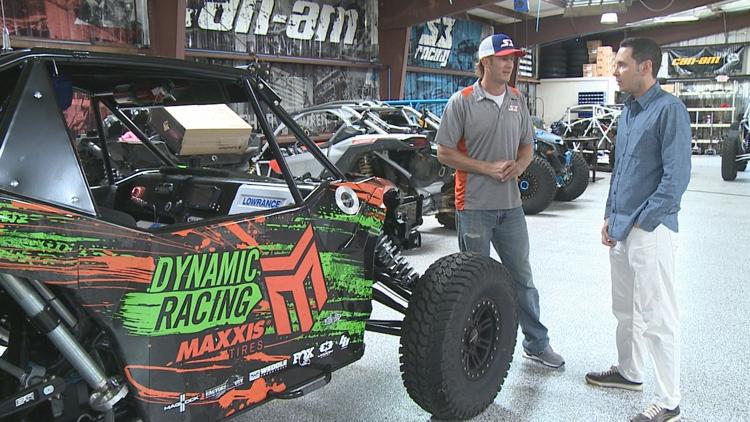 "What kind of started as something for our personal experience, S3 Media and Visions of Victory Series, it kind of blossomed into something we never thought it was going to be," said Dustin Henderson, S3 Power Sports co-driver and sales vice president.
"We saw that there was an opportunity to build vehicles, go to these exotic locations and ride these vehicles and really show off," Henderson said. "We've got several videos with over a million views of different locations and different vehicles that we've built and gone out and ridden."
This Blanchard native and Louisiana Tech graduate has become one of the best side-by-side drivers in the world, so when he offered to take T.W. Starr for a ride, it certainly was a thrill ride, he said.
"It's truly a great American story right here in Shreveport of a small business that's really worked hard to create an opportunity to impact an entire industry," said Jones.
And, if you're wondering how much one of these high-end, fully built, turn key side-by-side racers would set you back, Henderson said the average would be north of $20,000.