SHREVEPORT, La. -- Demetrick Alexander of Shreveport received his college diploma May 14 during graduation ceremonies at Southern University in Baton Rouge.
His mother accepted it for him. Demetrick had died nearly a year earlier – he and another man indiscriminate victims after somebody got mad at a party in Shreveport, guns were pulled and shooting started.
One year later, no arrests have been made in the deaths of Alexander, 23, and Dwain Weathers Jr., 35. The reward being offered for information leading to an arrest has been doubled to $8,000 -- Crime Stoppers offering $4,000, with a match from Weathers' employer.
The shooting happened May 31, 2020, outside a house on Rufus Drive in Shreveport's Mooretown neighborhood. A crowd far in excess of COVID-19 restrictions had gathered and spilled down the street like a block party.
Police have released few details, but witnesses said a fight broke out shortly after midnight after someone was trying to clear the street. Shots fired by more than one person followed and Alexander and Weathers -- who authorities said had no role in the fight -- were hit.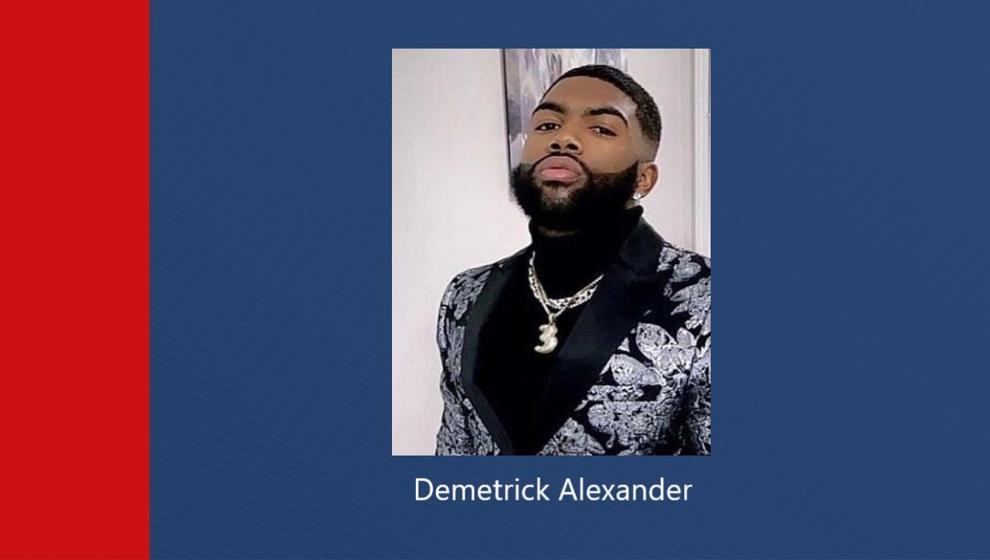 "Bullets have no name," said Weathers' mother, Cynthia Pruitt.
Weathers, a father of three, had just gotten off work at the roofing-materials plant where he worked. He drove by his grandmother's house to check on it -- and as fate would have it saw a friend, who told him about the party.
Alexander was back in Shreveport because college classes had been canceled amid the coronavirus outbreak. A star basketball player at Huntington High School, he had decided not to compete for a walk-on position at Southern and instead concentrate on getting a business degree and pursuing a career in sports agency. Alexander was set to graduate in six months. He drove to the party with his older brother.
The shootings happened about 12:30 a.m. Alexander was pronounced dead within the hour at Ochsner LSU Health, Weathers late in the morning.
Shreveport has been hit by a wave of murders this year – 40 through the end of May. But unlike many of the others that involve gang and drug rivalries, authorities said, Alexander and Weathers did nothing to provoke what happened.
"This is a case we very much want to solve, even after the passage of time," said Reed Ebarb, president of Caddo-Shreveport Crime Stoppers.
An arrest would be bittersweet for two mothers.
"What have I done to experience this type of heartbreak?," said Alexander's mother, Seeta. "You wake up with it; you go to sleep with it. They took two productive kids. All my son wanted to do was be a sports agent. He was friends with (NFL players); he had connections. They just took it away."
Alexander said her last words to her son were to be careful and not stay out too late. His father had died of gun violence before he was born.
"I could see (a justification) if he got into it with someone," Alexander said of her son's murder. "That's why I didn't want him to get a gun. I told him, 'Once you pull a gun and put a bullet into the chamber, you can't get it back.' My son listened."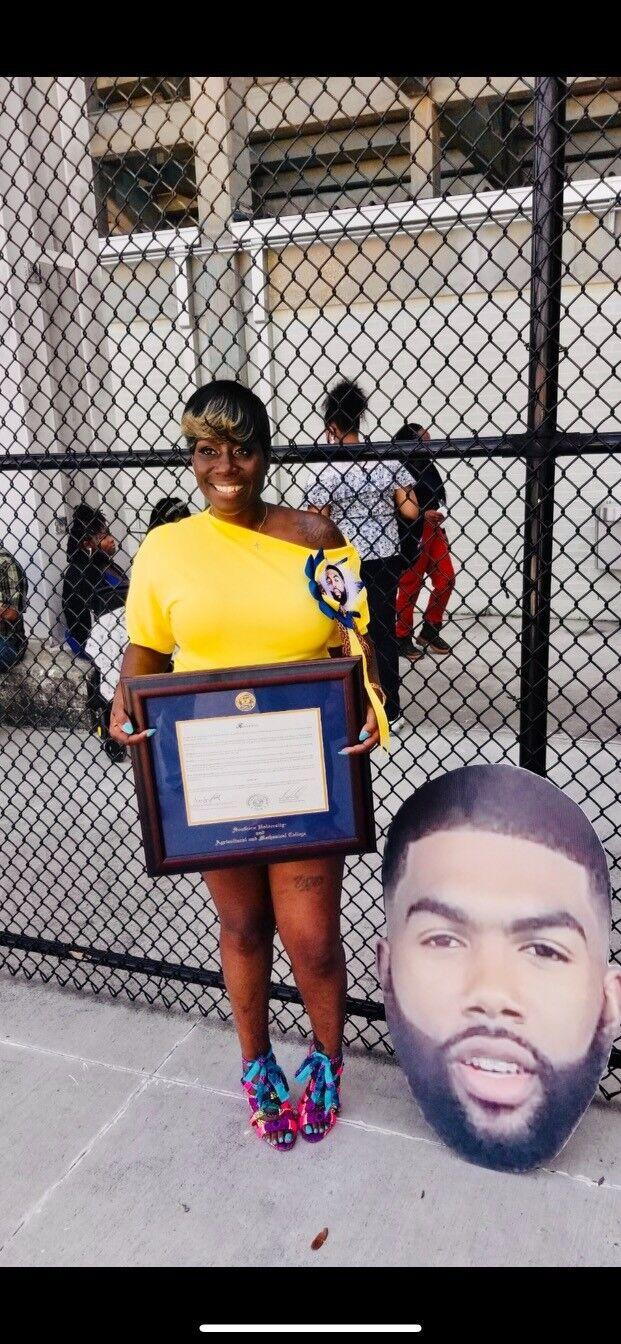 The man who killed Alexander and Weathers didn't heed that advice, if it was ever given to him.
Dwain Weathers played drums at two churches and was learning to play the keyboard. He had donated a wig to a member of the congregation who had cancer. The plant where he worked and had just gotten a promotion shut down the line so co-workers could attend his funeral, Weathers' mother said.
The last time mother and son talked was about him borrowing a chain saw to remove a tree limb that had fallen in her yard the day before.
"Part of me is missing," Pruitt said. "The only thing that keeps me sane is my son didn't deserve what he got. He always had a job; he took care of his mama; he was living right. My baby is gone now and I just have to continue to pray for his children and not just be consumed with the fact that my son left too early."
Police said they are still actively investigating the case but do not have enough evidence to make an arrest. Lack of cooperation from witnesses has been a factor, police said. Both mothers question the priority it has with police, and also frustration with witnesses not being forthcoming.
"If somebody knows who did it and they aren't saying, that's the hurting part," Pruitt said.
For Alexander, the tough question is when a stranger asks how many children she has.
"I don't know how to answer that," she said softly. "I always said my heart was divided in two – one for each son. Part of me is gone."
 -----
Anyone with information about this case can call Caddo-Shreveport Crime Stoppers at 318-673-7373, visit the website www.CScrimestoppers.org, or use the app P3 Tips to submit information.