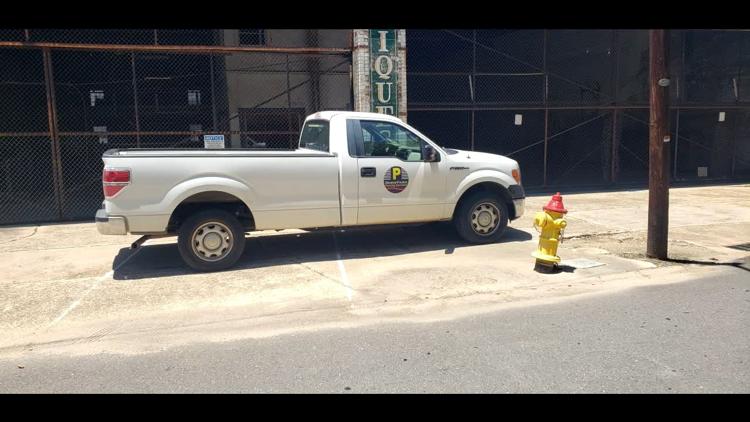 SHReVEPORT, La. — Parking downtown can be a hassle. First, you've got to find a spot that's halfway convenient if you can. Then you have to make sure you don't get a parking ticket.
"I'm no stranger to receiving parking tickets myself. I know that I earn every parking ticket that I get. I've got no problem paying the $10 fine for the parking ticket," said Jake Wood, a downtown business owner.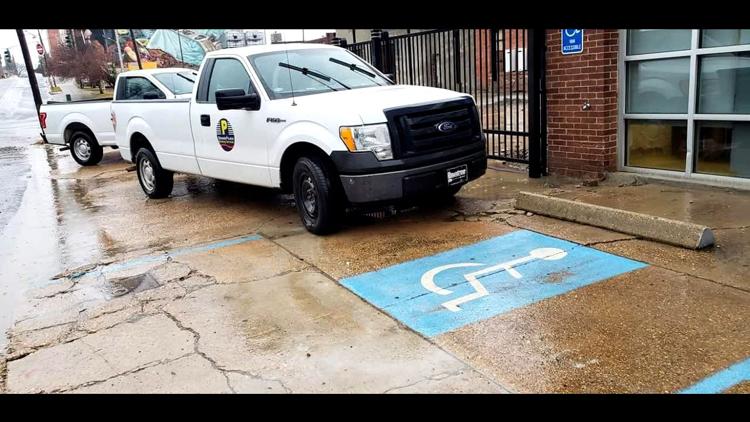 But when he went to the Downtown Development Authority office recently to pay his ticket, he saw ShrevePark vehicles double parked, one partially in a handicap spot and one parked right next to a fire hydrant.
"While their parking lot may not be subject to their own enforcement activities, parking in a handicap zone without the appropriate placard or even a piece of your vehicle is subject to state law, as is parking within 15 feet of a fire hydrant, that's against state law as well. So while they may not be able to charge themselves with the double parking, why didn't they write a ticket to themselves for the handicap and fire hydrant violation," said Wood.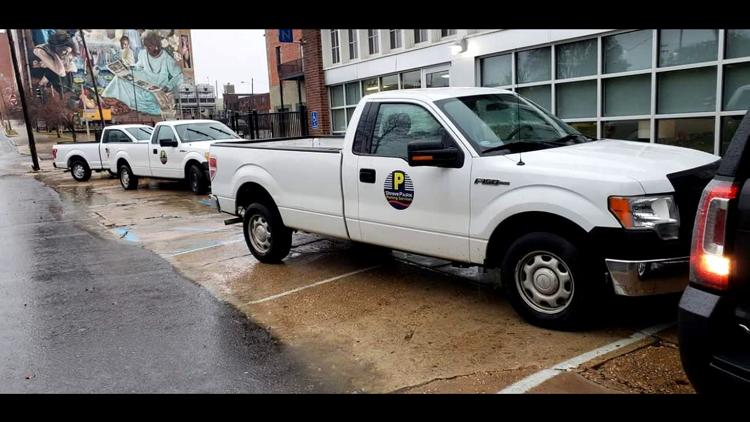 KTBS contacted Lorenzo Lee, parking administrator for ShrevePark Parking Services, about Wood's observations, and he said, "These are pictures of our work vehicles parked in front of our building at 416 Cotton St. and/or neighbor's building. All of these spaces are private property and we have permission to use them. The building to our left is vacant/for sale."
"Patrollers park here for short periods to pick up or drop off enforcement equipment, coin canisters or to come to the office for information," said Lee.
KTBS also contacted Liz Swaine, executive director of the Downtown Development Authority, who asked, "Will you please provide a copy of the law/ordinance that governs method of parking on a private parking lot?" 
That is part of the normal research for this story, but parking on private property wasn't really the main issue. Parking within 15 feet of a fire hydrant is an issue. According to Louisiana Revised Statute 32:143 a Driver "cannot park within 15 feet of a fire hydrant".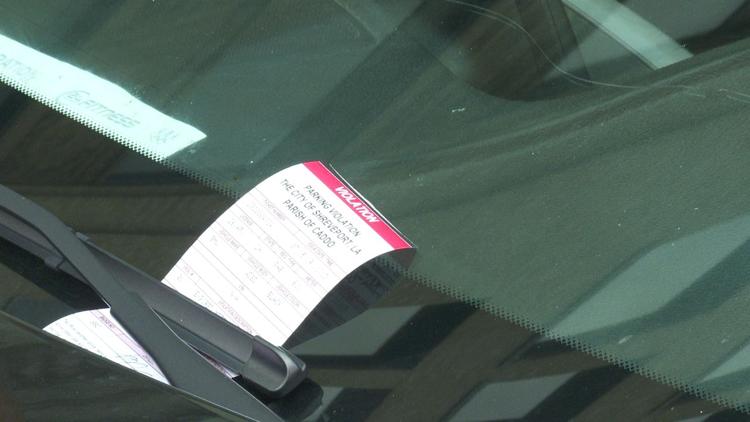 Handicap parking is also an issue, according to the Shreveport Code of Ordinances. Section 90-306 governing reserved parking spaces for the handicapped states, in part, "No person shall cause, allow, permit or suffer any object to be placed or positioned in such a way that it blocks a designated area or any access."
"It seems like there is a bit of a lapse in accountability for those who are charged with keeping us accountable with our parking activities downtown," said Wood.
KTBS contacted two Shreveport council members who represent parts of downtown to see if they had any thoughts or concerns about this. Councilman Willie Bradford did not respond. 
Councilwoman LeVette Fuller said, "I've spoken with Ms. Swaine. The properties in front of and adjacent the DDA office are private property and the drivers have permission to park in those areas before and after shifts, in the morning and evening."
KTBS also spoke to a local attorney, who said he believes despite the properties being privately owned, blocking a handicapped spot and parking too close to a fire hydrant would be a violation for any driver. Handicapped spots are marked for the public so they have to be accessible and fire hydrants are for public safety so you can't park within 15 feet.
Ultimately, if you take public or private property out of the equation and if you take legal or illegal out of the equation the optics are not good for the people who are enforcing the parking laws. No one going to the Downtown Development Authority office to pay a parking ticket is going to be happy about seeing this.
"My request is that they are held to the same standard of accountability that we are as citizens," said Wood.