SHREVEPORT, La. - Last November, Ben Raymond stepped in as the substitute police chief for the Shreveport Police Department. Since then, Raymond has become the permanent chief of police and has been working to reduce crime in the city.
"Crime itself has gotten terrible around Shreveport. Like it's insane. I mean you read something new every day," said Kristy Nutt, owner of the Spotted Zebra in the Uptown Shopping Center on Line Avenue. 
She's not alone in feeling that way. That is the perception of crime in Shreveport.
But, Raymond said the numbers tell a different story.
"We've done a really good job this year of clearing those violent crimes when they do occur, to get those criminals off the street so more people aren't killed and so that they aren't killed because it's not uncommon for a person who is a suspect in one incident to be the victim in the next," said Raymond.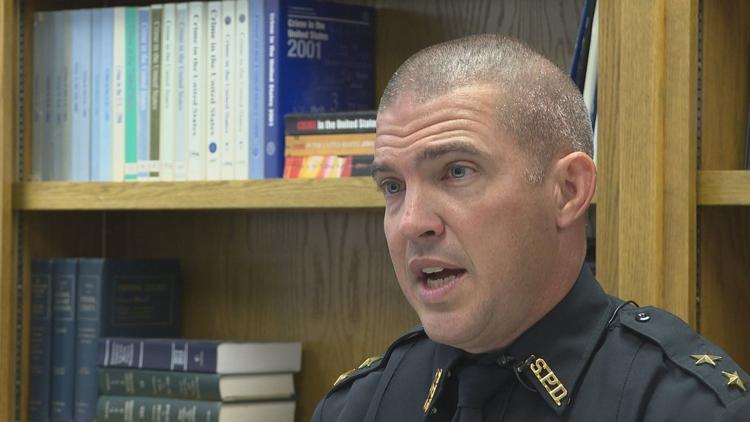 At the end of October, Raymond said 33 homicides had been reported since the beginning of the year. Last year at that time it had been 47 homicides.
The most serious crimes -- homicide, rape, robbery, burglary, theft, auto theft, assault and battery -- are dropping. There have been 7,857 crimes from January to September this year. Last year in the same time period there were 8,777. That's a decrease of 920 serious crimes and a drop of 11%.
"It's important for the citizens to realize, I can assure you, we want to solve the crimes as much as they do," said Raymond, adding, "No investigator wants to have an open crime. Every investigator here would like to say I solved 100% of the cases that came before me."
Violent crimes aren't the chief's biggest concern. Instead he's worried about the rise in property crimes specifically shoplifting. A special operation to combat this issue started the last week of October.
"Theft from auto is still really high and unfortunately this is the time of year when those property crimes tend to increase. It gets dark earlier, it's colder outside, people go to bed earlier, and it's the holiday season," said Raymond.
That's important to business owners like Nutt, especially with Christmas season just ahead.
"It gets more so toward the holidays, that's why we normally ask to put things into the dressing room for people, and then just leave them and we will put them up, that way we know what goes in and what comes out," said Nutt.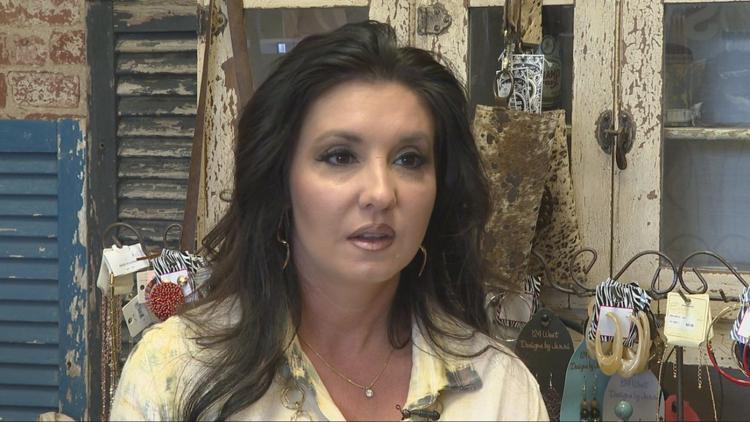 Current stats show 1,606 shoplifting crimes have been reported this year compared to 1,391 last year. That's a rise of about 9%, but that doesn't faze Nutt.
"Not really, it doesn't scare me. I mean everyone that's in retail is going to have shoplifters. I mean, it's just part of it. But, our security here in this shopping center is very good," said Nutt.
Raymond said changes are being made to combat crime. He's increased the number of patrol officers, added a supplemental patrol program, made changes to investigative units, and is more focused on community oriented policing.
"The reality is crime is coming down and we're working hard, that we've got probably 24 months straight of reduced crime, and that's compared to the previous month, that we're aware of what crime problems we do have and that we are working hard to try to address them," said Raymond.
Nutt said that's encouraging news. She does believe local police are doing all they can.
"I don't know exactly how many police officers they have on the force, I don't know how many are on a shift, but I know the ones that I know are doing what they can. And, that's all we can ask I guess," said Nutt.