SHREVEPORT, La. -- Starting this month, Shreveport is changing the way it handles environmental crimes including littering and dumping. Littering has been a recurring issue in the city for decades.
"If I could get on a bullhorn, I would tell people 'enough,'" said Cassaundra Calloway, the neighborhood and education program coordinator for Shreveport Green. "This is our home. This is where we live, and we can do better stop trashing our own communities."
The non-profit works to provide more education on the environment.
"We went through a period where it improved, because citizens cared so much, they started hitting the streets, holding cleanups," said Calloway, recalling the early 1990s. "Then the schools got involved, and sororities, and fraternities, and Girl Scouts, and Boy Scouts, and it grew and the excitement of reclaiming our city in our neighborhoods. It was spectacular."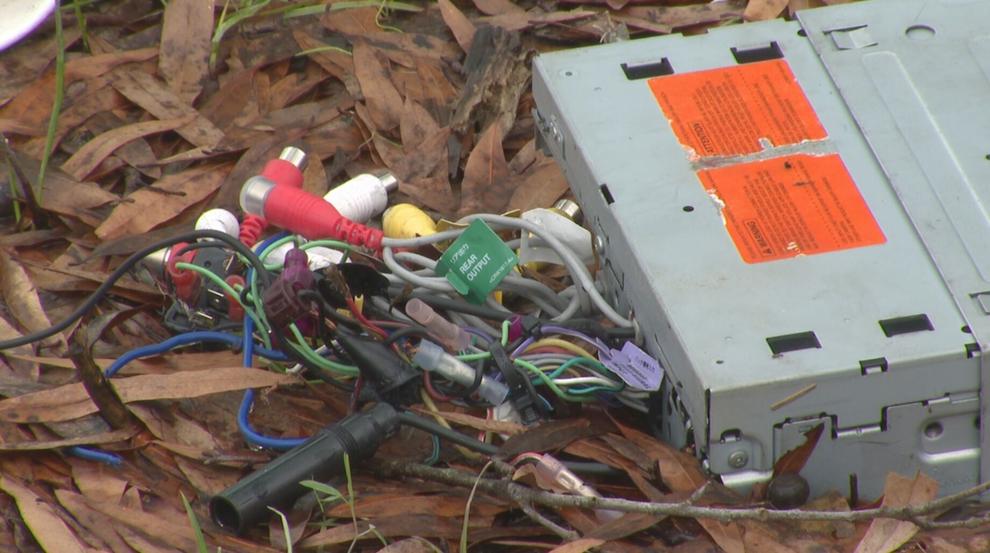 But for the past four years, the growing piles of litter have been a growing problem.
"It goes all the way from a cigarette butt or piece of paper all the way to washers and dryers, boats, motors, all that stuff," said Shreveport Police Sgt. Van Wray.
Since 2019, Wray has headed up the Shreveport Police Department's environmental crimes unit. Over the past year, they've added more cameras in some of the most notorious dumping sites.
"The cameras also have a voice that says, 'Stop! Your picture has just been taken and will be used to prosecute you, leave the area immediately,'" said Wray. "If somebody hears that, they don't dump, they leave."
While the cameras have been and effective deterrent, anyone arrested for dumping will appear before the city's new environmental court, which heard its first case on March 16. Shreveport's property standards department is taking the lead on the new court.
"The more dumping, the more littering the more work we have to do," said Terrance Green, the director of property standards. "It becomes a daunting task."
Property standards is part of a team responsible for the clean up. But it's a big enough task that they have to work with public works, private contractors, and the Department of Transportation and Development.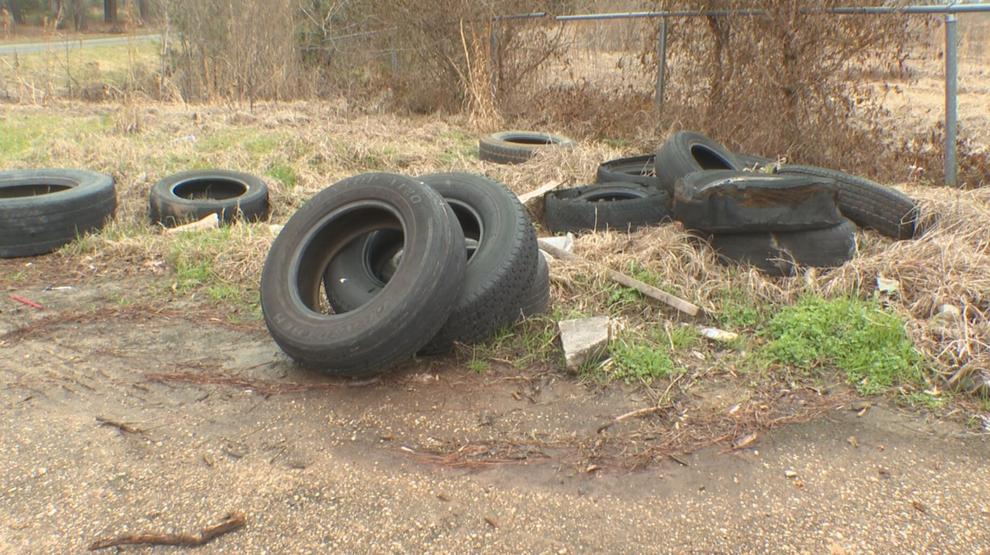 "We don't have dedicated litter crews," said Erin Buchanan, a DOTD spokesperson "We don't have the manpower resources for that."
Instead, the city wants a proactive approach: more education, more outreach, and more signs warning against littering including a large display along Interstate 20 as drivers head toward Shreveport. The sign uses trash collected from the side of the road to spell out "DOTD."
"It's eye catching, obviously," said Buchanan. "The sign along with it states that we spend about $9 million every year. With that amount of money, we could overlay many miles of roadway."
Calloway has one more reason not to dump: the city is willing to take it off your hands.
"Shreveport has a bulk waste service that will pick it up," said Calloway, who emphasized there's no fee involved. "If you call and make a reservation, they'll pick it up. Just put it on your curb. There's no need to dump those type of items."
Appointments with public works can be made by calling 318-673-6300. Appointments are required because crews have to pick up items with a special truck. However, they don't accept certain items like building materials or auto parts.