SHREVEPORT, La. -- Water billing issues are nothing new for the city of Shreveport. Earlier this year the city started using a new smart phone meter reader to try and resolve some of the many billing issues for customers that have dominated the headlines.
Is it helping? Well, that's up for debate. But several Shreveport water customers have serious doubts and lots of frustrations.
"By the end of 2020 we will no longer be here," said Dallas Sherman of Shreveport, who along with wife Linda plan to move to Panama.
KTBS asked how much their water and utility bills factor into the plan to move to Panama? "Ninety-nine percent and that $264 water bill messed me up," said the Shermans.
They moved to Shreveport from Denver, Colo., in 2014.
"We're senior citizens on a fixed income. We retired here thinking it would be more affordable then Denver, Colo. But with the utilities it's impossible," said Linda Mitchell-Sherman.
"We keep getting these bills that are humongous. The water usage that they say were using, we're not. One of the representative said we used over 42,000 gallons of water and at that time I was home alone, my husband was in Denver. So we paid Bobby Greene Plumbing to come out and do an entire audit, cameras and all to see if we had an inside undetectable leak, which we do not," said Linda Sherman.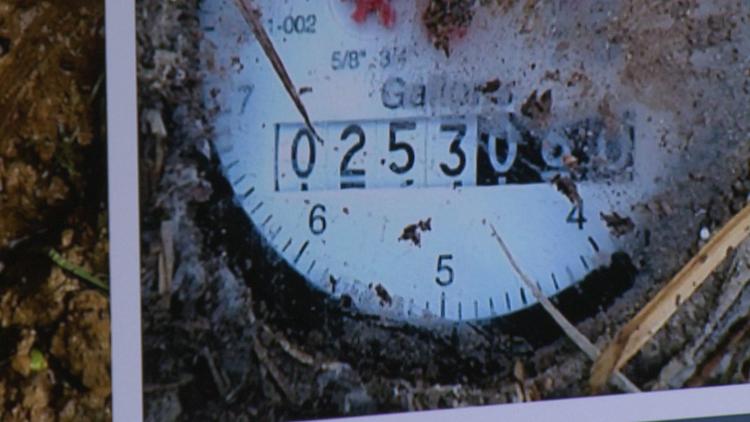 On Nov. 19, KTBS reached out to the city's communications manager Ben Riggs, government affairs director Africa Price and Barbara Featherston, head of the water and sewerage department, for a response. No answer.
So another requst was sent Monday. Once again no response.
KTBS wanted to find out for the Sherman's and for anyone that is having issues in Shreveport with their water bills if city officials could provide any answers or pass along any information about how problems are prioritized, what's the best way to get some answers, and to find out if they think they have enough staff to deal with customer issues.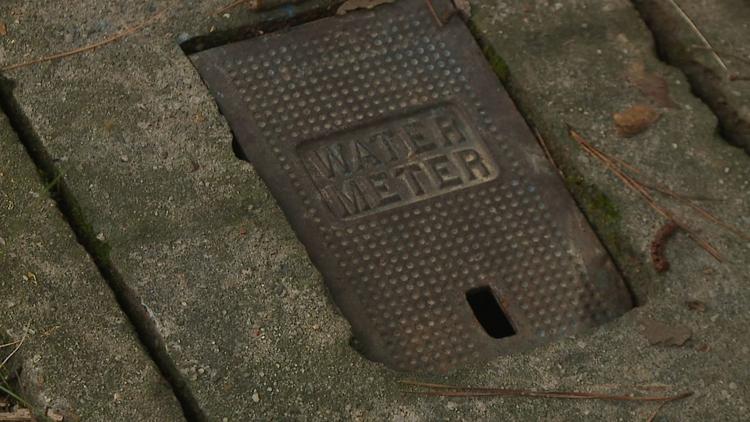 Linda Sherman has created a lengthy paper trail of her attempts to get some help and explanations about why their bills are so high. She's also made a lot of calls to the city.
"When we call to ask questions or talk with somebody about it, you can't get an answer. All we're told is ... yeah you're using the water cause it says so," said Linda Sherman.
Unfortunately, their complaints and frustrations are not unique and they're not rare in Shreveport. Similar thoughts and complaints and frustrations can be heard around a townhouse complex on Fern Avenue.
"When you dial the 673-5510 number....minimum 20 to 30 minute wait. You're on a rotator, you know, please stand by if you'd like to look at your bill blah blah blah. I went as high as 45 minutes before I got someone. They said well we'll look into it, we'll get back with you. You don't hear back," said Sam Cooksey, Fernwood Townhomes HOA president.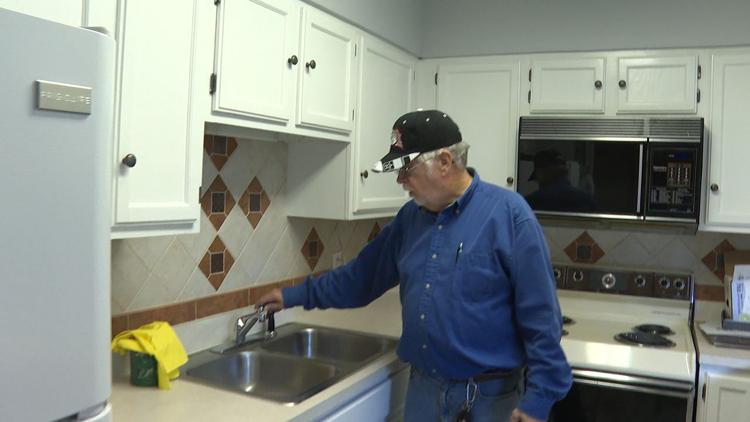 There's 21 town homes in the complex all on the same water meter. So when the water bill goes up like it did this year, from around 1,000 a month to over 2,000 a month, it can be difficult to figure out where or what the problem is. Cooksey wanted some help identifying the problem that was hard to come by for a couple months. All he was told is the meters are good.
"So I told them, guys you know all about the water you gotta help us. If I've got to hire somebody to find the lead or find the problem I just need some help getting started. I need to know what I don't have to do, so I can do what I have to do," said Cooksey.
After a couple months of frustration, a representative from the city came out and helped him figure out what the problem was. They think it was a toilet in one of the townhouses that wouldn't stop running and wasn't reported. But while getting to that point Cooksey felt like they were just flushing hundreds of dollars down the tubes.
"Calling Channel 3 was the biggest event that helped. Once I did that, things started happening," said Cooksey.
A Caddo District Court judge in October ruled virtually every Shreveport water customer is due a refund for years of over charges on their water and sewer bills.
The ruling is the result of a class action lawsuit filed on behalf of about 60,000 residential accounts. Attorneys Jerry Harper and Anne Wilkes were optimistic then – with cooperation from the city – customers could begin seeing refunds this month. But that's not the case so far. There is no indication in the court record when that decision will be made. 
Harper estimated the refunds could total about $25 million or more. He pointed out the city has about $45 million in a reserve account.