SHREVEPORT, La. -- Looking at a city's skyline can offer a look backward in time. But every city has to find the right balance between progress and protecting the past.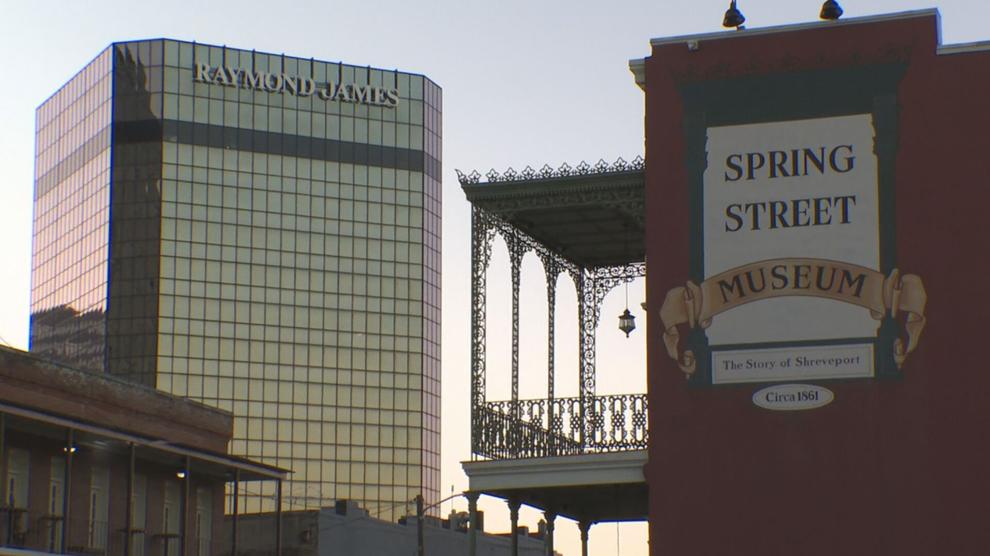 "You do see the history of downtown in our architectural styles," said Liz Swaine, executive director of Shreveport's Downtown Development Authority.
Dating to 1866, one of the city's oldest buildings, the early Italianate-style Spring Street Museum sits within view of the 16-story American Tower, a modern glass office building constructed in 1979. A few blocks away, the neo-classical Caddo Parish Courthouse is across the street from the neo-gothic Slattery Building, both date to the mid-1920s. Each distinct building comes with its own "historicity."
"Historicity is the thing that makes a structure historic," said Gary Joiner, Shreveport Historic Preservation Commission chairman. "It might be the architecture, it might be the building materials, it might be as simple as the architect who was very well known."
Joiner, a LSU Shreveport history professor, said the topic of "historicity" comes up often in his classes, but he also understands the importance of progress.
"Every city's got some form of historicity. Some cities decided to tear them down, usually to put up something that is going to be less important," said Joiner. "But just because something is old doesn't mean it's important."
"You can't capture something in a bubble and keep it there forever," added Swaine. "But I think it is important for us to work our hardest to save those buildings that are important to us."
The city of Shreveport can't always step in to save a historic building. Most are privately owned and state law allows for adjudication.
"If you haven't paid your taxes on a property over a period of time, other people can come in and purchase percentage of that building," Swaine explained. "So it muddies up the title of a building."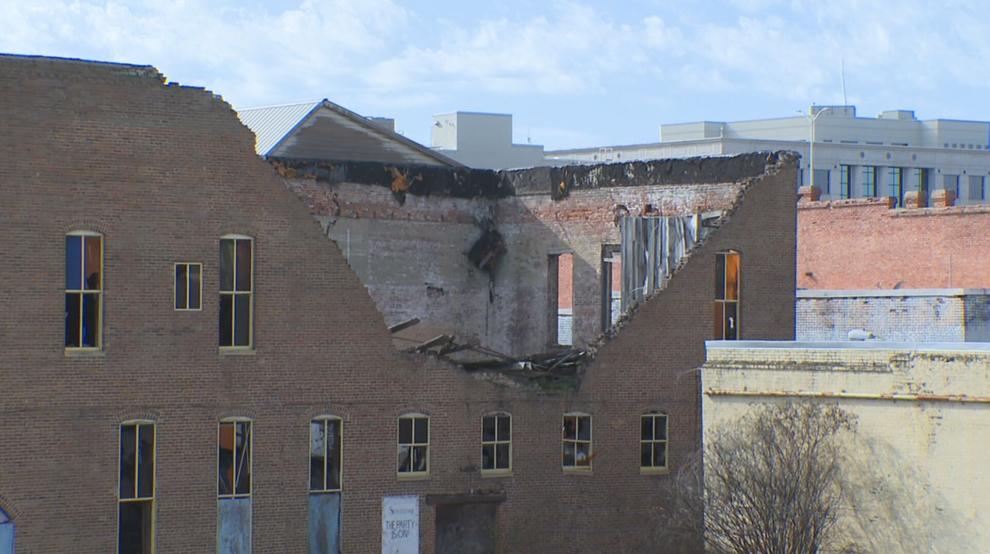 The process also leads to something Joiner calls "demolition by neglect."
"When you're coming from Bossier City to Shreveport, on Texas [Street] and you look to your right on the bridge, you will see a magnificent building that's half caved in," said Joiner, referring to the brick building at 114 Texas Street, which partially collapsed in 2009.
"That building had been adjudicated for a number of years, people were not able to purchase it because it was all tied up with these tax issues and then the wall started collapsing," said Swaine. "That building could still be saved. But it the cost of doing it just goes higher and higher."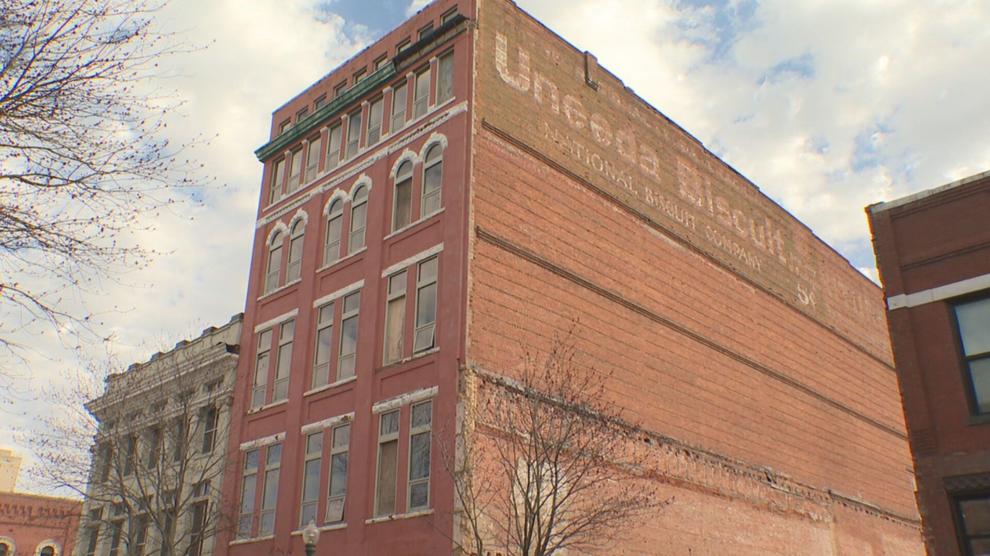 But there are success stories. When a developer had plans to turn the old Marcus Furniture building at 711 Milam Street into apartments, they worked with the HPC to save the "Uneeda Biscuit" sign painted on the side of the building. The structure dates to the early 1900s, while the sign has adorned the side of the building since the 1930s.
"[The developer] has worked out a way to put windows in so you will not be able to tell that the sign has window size blocks out of it," said Joiner.
In the 30-plus years since the furniture store closed, the building has become synonymous with the sign that has stood the test of time, so much so that many now refer to it as the "Uneeda Biscuit building" even though the Nabisco snack (which itself was discontinued in 2008) was never sold at the building. Now, it's one of several properties in the process of being saved by rehab.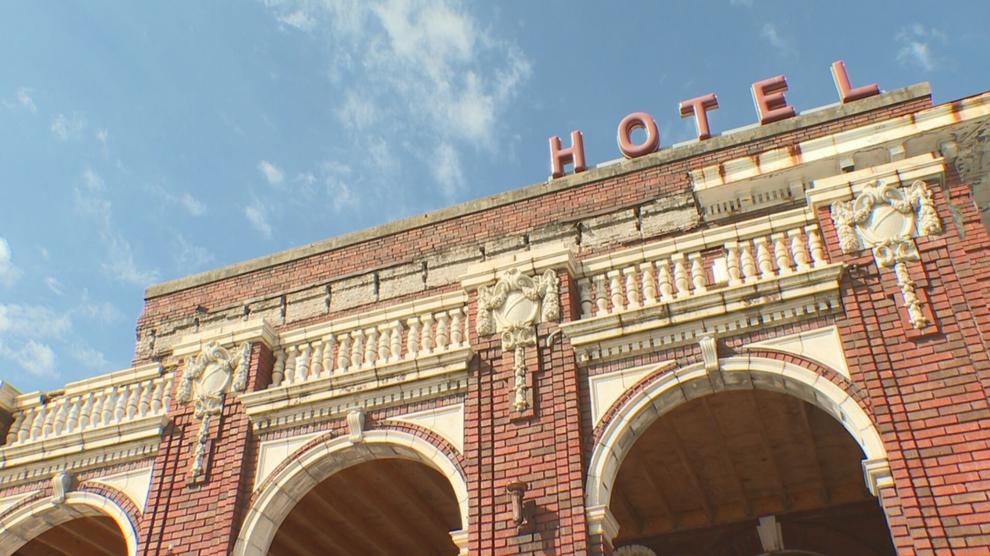 "There's a wonderful old hotel on Cotton Street," said Swaine. "It started off as the Arlington Hotel. Hopefully this year it will open as Every Man a King Distillery."
"This is about a $9 million project," said Brad Jones, the chief of operations for The Revenir, a restaurant that will share the space. "We're doing a total restoration of a lot of the historical features and then also putting in a restaurant and four bars and an event space and distillery. It's a big project."
"As long as somebody's in a building, it tends to survive," said Joiner. "It's when it's abandoned or vacant and there's no one willing to save it. That's when you have problems."
Like a lot of small businesses, the COVID-19 pandemic has affected the progress on the restaurant and distillery. But they hope construction can resume in a few months so they can still open in 2021.
"We'd like to be kind of a catalyst along with some of our neighbors to bring more business downtown," said Jones. "The name 'Revenir' translates to 'the return' in French so we'd like to return business to downtown and return excitement to Shreveport."