SHREVEPORT, La. -- Now that the summer season is officially here, the heat has been turned up and so has the urge for many to get in the water.
Every year discussion centers around summer swimming safety tips such as never swim alone, supervise children when they're in the water and don't drink alcohol when you're swimming. But this year there's a new question popping up: Can coronavirus spread in the water?
"It's going to have difficulty, particularly in a chlorinated or salted ... so-called salted pools," said Rik Heller, an infectious disease expert.
"There's been no reports of that to date. COVID is really spread more through respiratory droplets, so being in the water is safe; however, you want to maintain social distancing," said Dr. Peter Seidenberg of LSU Health Department of Family Medicine.
That won't be a problem for public pools in Shreveport. Spar Assistant Director Joe Mero said the city's five pools won't open this summer season. Not because of COVID-19, but because of budget cuts.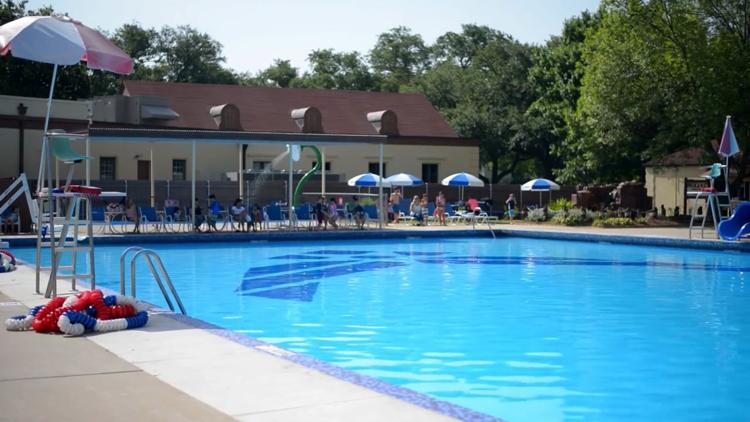 Bossier City public pools are already open with Phase 3 guidelines in effect, as is the pool on Barksdale Air Force Base and countless subdivision community pools. Many of them requiring social distancing, but that can be a challenge.
Of course, nobody's wearing a mask in the water. In fact, the CDC guidelines for water recreation since the pandemic hit said do not wear a mask because when it gets wet breathing is difficult.
And there's that unsavory topic that goes hand-in-hand with pools. Sometimes people urinate in pools.
The consensus from experts is that you can't pick up the coronavirus if you ingest it. It's not a waterborne illness; it's a respiratory one.
So it's safe to go in the water. In fact, that activity is more important than ever in the age of COVID-19.
"It's really important to get the kids back out there playing outside and exercising. Kids are supposed to be doing 60 minutes a day for their cardiovascular health," said Seidenberg.