TEXARKANA, Texas - Nearly two months after snow, ice, and frigid temperatures hit the Texarkana area, some businesses are still recovering from damage caused by the winter blast.
Crews are continuing to repair busted water pipes which caved in ceilings and flooded buildings on both sides of the city. On Feb. 20, all five floors of the Miller County Courthouse and basement suffered major water damage.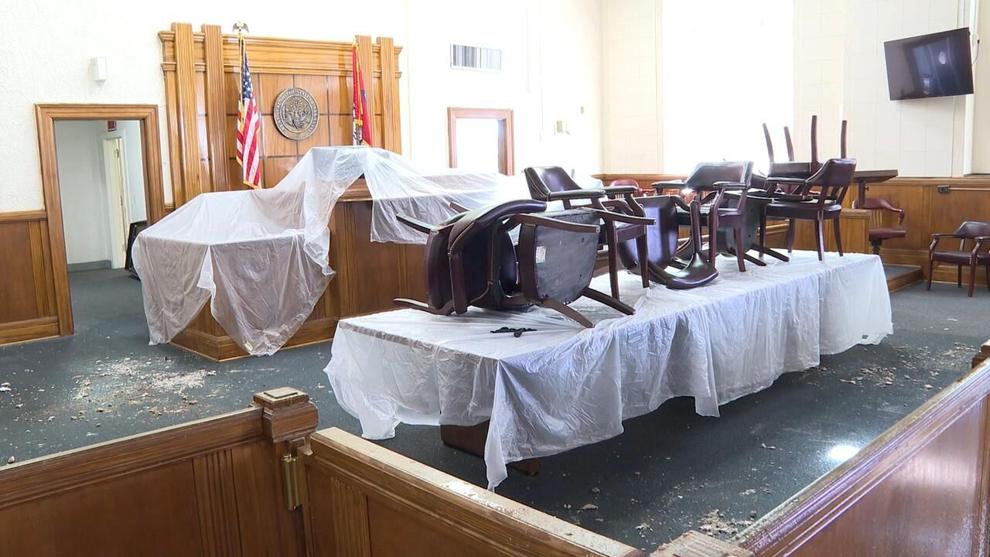 County Judge Cathy Harrison says the below freezing and even sub-zero temperatures caused numerous pipes to burst, sending water throughout the building.
"It's heart-breaking, but we are insured. The governor does know about it, so anything FEMA can do, we'll be doing that as soon as we can," said Harrison.
The historic courthouse is expected to re-open early next year. Until then, several of the county's main offices are now temporarily operating in the landmark building in downtown Texarkana.
"I do want to ask the public for their patience. It's going to be an inconvenience," said Harrison.
On the Texas side, The Silver Star Smokehouse and Saloon just off Interstate 30 received extensive damage.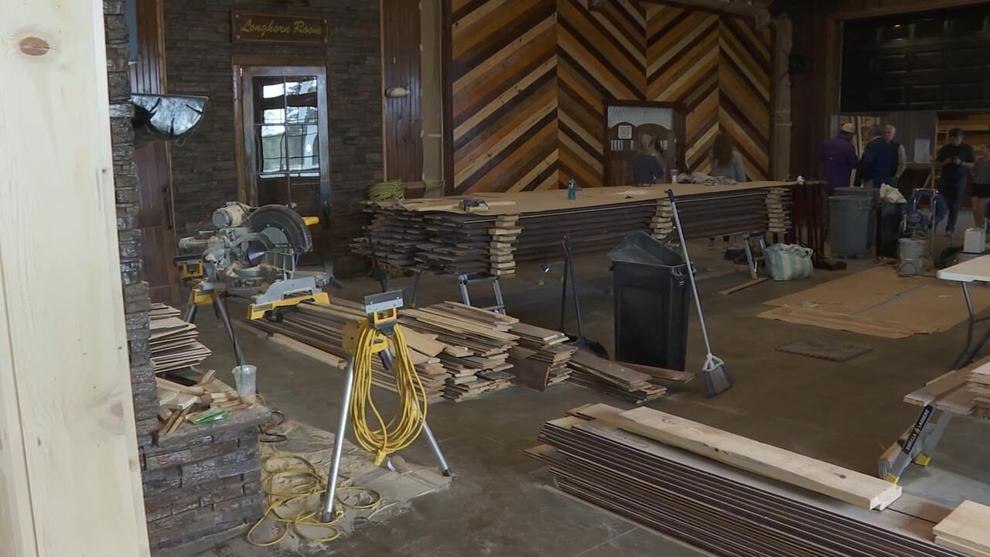 "We had a lot of water in the walls. We had a lot of water on the floors. You have to tear stuff out. We had water all in the ceiling. My whole kitchen was flooded," said David Alvis, Silver Star Smokehouse owner.
Alvis says the extreme cold caused more than 26 pipes to burst.
"At some point, the whole sprinkler system dumps. We saw a lot of water over a two day period," said Alvis.
In addition to hiring contractors, Alvis said all of the restaurant employees jumped in to help repair the water damage.
"They're cleaning, hauling and sanding, doing whatever we need," explained Alvis.
Silver Star has nine other locations in Louisiana.
Alvis said they wished the damage hadn't of happen at their Texarkana location, but they're optimistic about plans for the restaurant. There will be some surprises for customers including new branding and additions to the menu.
"We're doing some extra stuff while we're here also, because you might as well while you're shut down, and have no revenue coming in, you might as well make the place as nice as you can," said Alvis.
The Silver Star Smokehouse soon will be ready to announce an opening day. 
As for the Miller County Courthouse, officials there are hoping to return to the courthouse in January. Total cost of repairs is between $7 million and $10 million.