PRINCETON, La. -- Some call them the First Family of Shooting and they live right here in the ArkLaTex.
If you haven't heard of them, you're probably not a gun or shooting enthusiast. Whether you shoot or you've never touched a gun, they've got an interesting story.
"Shot about 400 rounds this morning, going to have another practice this evening," said Jerry Miculek, a professional shooter who lives in Princeton.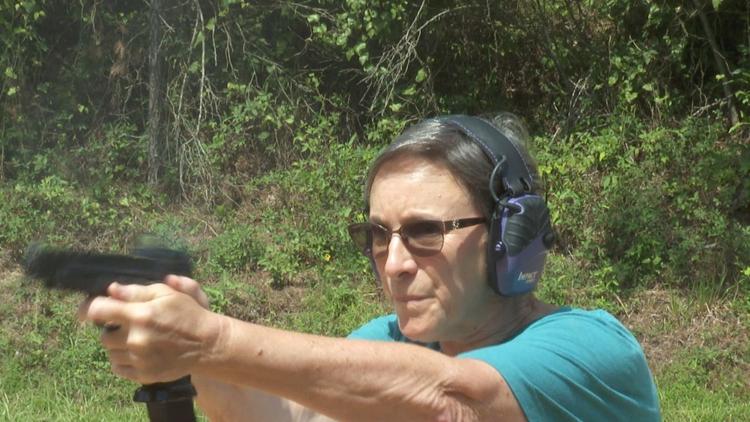 "He married me for my guns," said Kay Miculek, also a professional shooter.
Meet the Miculeks.
"Over my 28-year career I've probably got dozens and dozens of national and world titles," said Kay Miculek, world champion shooter.
"I hold six NRA sanctioned world speed shooting records, five of them with revolvers," said Jerry Miculek, the fastest shooter in the world.
The Miculeks are famous for a lot of things, but what he's most famous for: "I'm the fastest shooter in the world," said Jerry Miculek.
He did eight rounds in 1 second on one target.
He did eight rounds on four targets in 1.06 seconds.
He did six shots, reloaded and another six shots in 2.99 seconds.
You don't want to meet this guy at the OK Corral.
The apple hasn't fallen far from the tree with daughter Lena.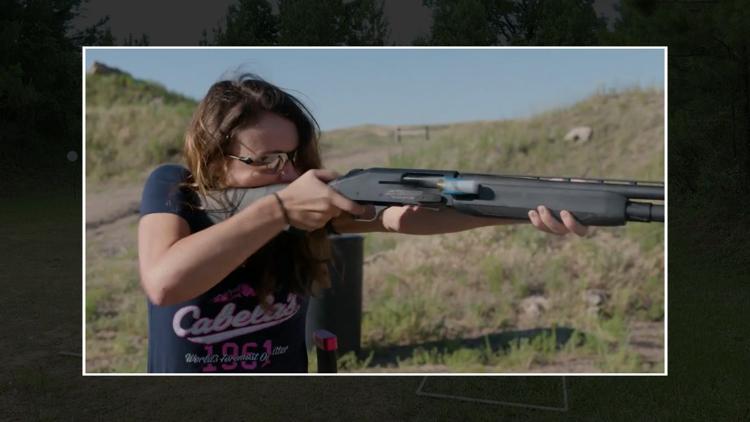 "Hi. I'm Lena Miculek, star of the Outdoor Channel TV show Shootout Lane. I'm the three-gun series pro-series champion and five-time world champion in three different different disciplines," she said.
That's right. The Miculek's have a reality TV show called, what else "Shootout Lane." It's in its fifth season on the Outdoor Channel.
"Yeah, we just do everything that we do and just kind of have fun ... show and tell," said Jerry Miculek.
So besides all of that, what are these Louisiana natives doing with the rest of their time?
"We've started on a program called LACE, which is Ladies Action Camp Experience. This is introducing women that have never shot an animal before, have never hunted. So I'm taking those ladies on hunts now," said Kay Miculek.
As for Jerry: "My primary focus in the last few years is more rifle shooting than handgun shooting. I do a lot of law enforcement and military training. That's my primary goal to do more and more of that."
He also still competes on a regular basis around the world. He's up to about 18 countries so far. And, of course, he keeps his over 1 million Youtube subscribers abreast of his adventures. The fastest shooter in the world is living the dream and always trying to get better.
"I live on a range. You know if you want to be an Olympic swimmer you have to have a swimming pool close by. This is what I've always dreamed of living on a range, so here I am. I've got a safe full of guns that I like to shoot, I'll just come out and pick something new and different and try to get to the next level. Always the next level in speed shooting, always," said Jerry Miculek.