SHREVEPORT, La. -- If KTBS told you that a particular youth sport has increased participation by over 135 percent in the last few years, would you be able to say what sport it is? You might be surprised.
"Through the different competitions and stuff that we do, you get to meet so many new people that all the share the same thing that you do, we all share a love of shooting," said Katheryn Buffington, Louisiana and National ambassador for 4-H shooting sports.
And there's a lot of new people for Buffington to meet. For example, according to the USA High School Clay Target League in 2015, 9,245 students in 317 schools across three states participated in the league.
Since then, participation has spiked 137 percent. In 2018, 21,917 students from 804 teams in 20 states competed.
"You get to spend the day with everybody that loves doing the same thing as you and you get to have fun with your friends and it's pretty laid back," said Savannah Hood, Bienville Parish 4-H'er.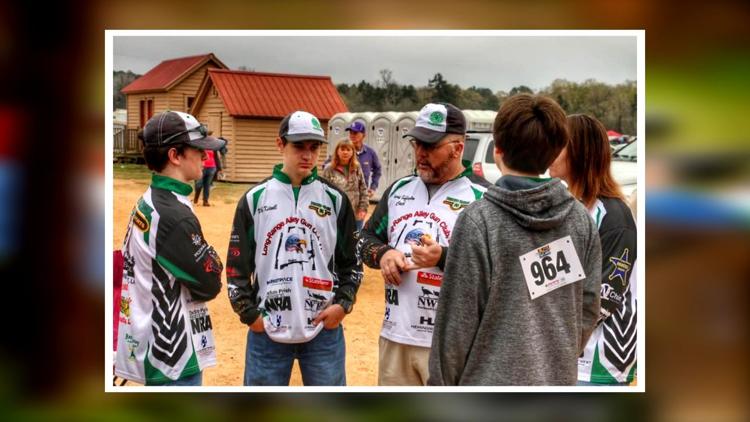 "When I first got involved with DeSoto Parish 4-H shooting sports was when my daughter was 10 and was interested in doing shooting sports, but she was the only one interested in doing small-bore rifle or what's commonly refereed to as .22 rifle. At the time there wasn't a coach, so I went through the steps to be certified through 4-H," said David Buffington, DeSoto Parish 4-H shooting sports leader. "In the last 7 or 8 years, our program has grown to somewhere between 20 and 30 small-bore rifle participants every year, as well as somewhere between 80 to 100 participants in general just for DeSoto Parish.
With more and more young people getting involved in shooting sports you need more supplies, more resources -- that takes money. So where might you think that money is coming from?
"The Friends of NRA have been very instrumental in getting our program off to a successful start. They offer an NRA grant program that we apply for every year, and the last several years we've gotten somewhere in the neighborhood of $10,000 or $11,000 per year that we've received," said David Buffington.
From 2014 to 2016, the latest three years for which the NRA Foundation's tax returns are publicly available, the organization provided more than $4 million in cash and equipment grants to schools and organizations that support scholastic sports shooting.
"We gave a little over $440,000 in grants just this year in Louisiana. ... Shooting sports is one of the fastest growing in the nation and the Friends of NRA is dedicated to helping fund it," said Chad Bowen, NRA Louisiana field representative. 
"We get almost all of our ammunition from that grant and we'll get a lot of the equipment we might need like stands and scopes. They are a big part of how we are growing and how much we're growing because without that help ... we wouldn't have as many people as we do," said Katheryn Buffington.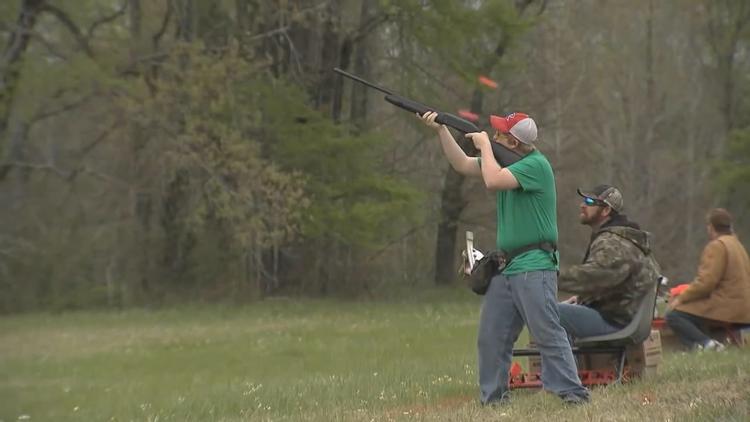 "The big thing that its really allowed us to do is to provide some firearms for our club. We now have a lot of firearms that are dedicated to our club that allow us to when a new shooter comes in and they're not really sure if they want to do this or not we have firearms available that they can shoot that are already set up for the particular way that we may be shooting that allows them to have some immediate success," said David Buffington.
That success very evident last month in the 4-H National Shooting Sports Championships in Grand Island, Neb. The Louisiana air rifle team won a national championship. The Louisiana smallbore team won a national championship. The Louisiana delegation (all teams together) won the national sweepstakes trophy.
To be eligible for the latter, the state has to have a team in every shooting sport discipline.
That's just some of the results from the event and some of the success, it's also just a small part of the focus for the people that love and teach the shooting sports to the young people of Louisiana.
"Safety is our number one priority. We want the kids to have fun, but we want to be safe," said David Boldt, 4-H Shooting Sports coordinator. "We teach them gun safety, skills, using the shotgun properly, and it's something that they can take with them out into the hunting woods for the rest of their life," said Carla Jinks, Bienville Parish 4-H volunteer.
For 4-H clubs, the kids range in age from 9 to 18 years old and they can participate in a variety of disciplines including: rifles and pistols, air rifles and pistols, muzzle loading rifles and pistols, archery, shotguns, BB guns and hunting skills.