SHREVEPORT, La. -- It is the largest and most complex recall in U.S. history. The Takata airbag recall started in 2014, but believe it or not some of you reading this right now still need to get those dangerous airbags out of your vehicle.
It's the kind of thing that most of us consider an inconvenience. That's why in Shreveport there's approximately 20,000 defective airbags that need to be replaced. Across the country tens of millions of vehicles are affected and in too many cases the damage is already done.
"I was driving home when a vehicle pulled out in front of me. Our cars collided. The airbag deployed. But instead of protecting me, its inflator ruptured shooting a piece of metal into my right eye. My vision will never be the same," said Stephanie Erdman, who was injured by a Takata airbag.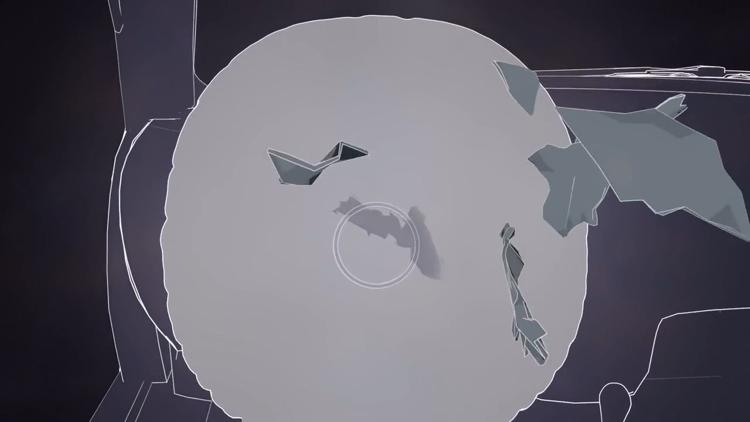 Erdman survived. Sixteen other Americans, including two in Louisiana have died from defective Takata airbags.
"It's particularly important for people in Louisiana, Texas and Arkansas, people in the south, because drivers of older vehicles that have prolonged exposure to high heat or humidity can make the defect even more dangerous," said Lisa Miller, airbag recall spokeswoman.
As of August, approximately 1.7 million defective airbags are still out there in Texas.
About 100,000 in Arkansas and around 200,000 in Louisiana.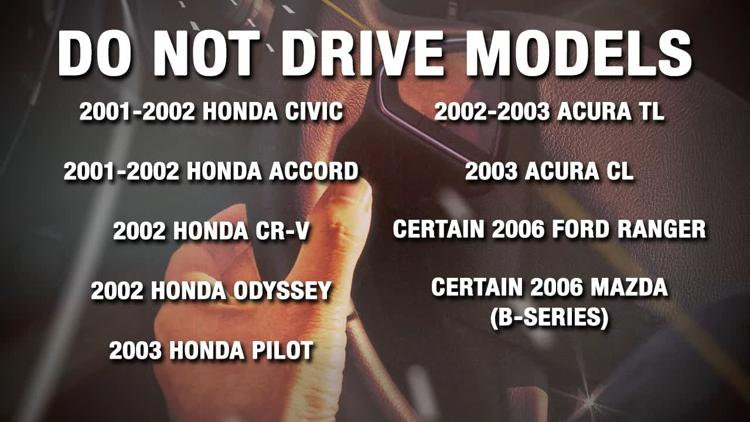 Now, to get even more specific about the most dangerous vehicles out there the National Highway Traffic Safety Administration has put out a list of 'DO NOT DRIVE' models.
2001-2002 Honda Civic
2001-2002 Honda Accord
2002 Honda CR-V
2002 Honda Odyssey
2003 Honda Pilot
2002-2003 Acura TL
2003 Acura CL
Certain 2006 Ford Ranger
Certain 2006 Mazda B-Series
Five Honda's are on the list, two Acura's, one Ford and a Mazda. All built between 2001 and 2006.
"You can go to airbagrecall.com and if your vehicle is affected it will alert you. The website will provide the five closest dealers to you based on your zip code that you enter," said Miller.
KTBS contacted several local dealers in the Shreveport area; none of them wanted to do an interview but they all said essentially the same thing about getting the airbags replaced. Contact their service department. On average it takes a couple hours to change out the defective airbags. It's free, and make sure you have your VIN number available when you set up the appointment.
"It is to easy to fix, and too dangerous to ignore," said Miller.