TEXARKANA, Texas -- In the event of disaster, volunteers are often called to help victims, rebuild communities, educate the public and prepare for future disasters.
The Southern Baptist of Texas Convention is now training people to work in disaster relief. Natural disasters like hurricanes, floods and tornadoes can happen anytime. That's why volunteers with the Southern Baptist of Texas Convention says they're always ready to go at a moments notice.
"If there's a disaster we're ready to help. If it's our turn to go, we go," said Walter Leyerle, SBTC Task Force director.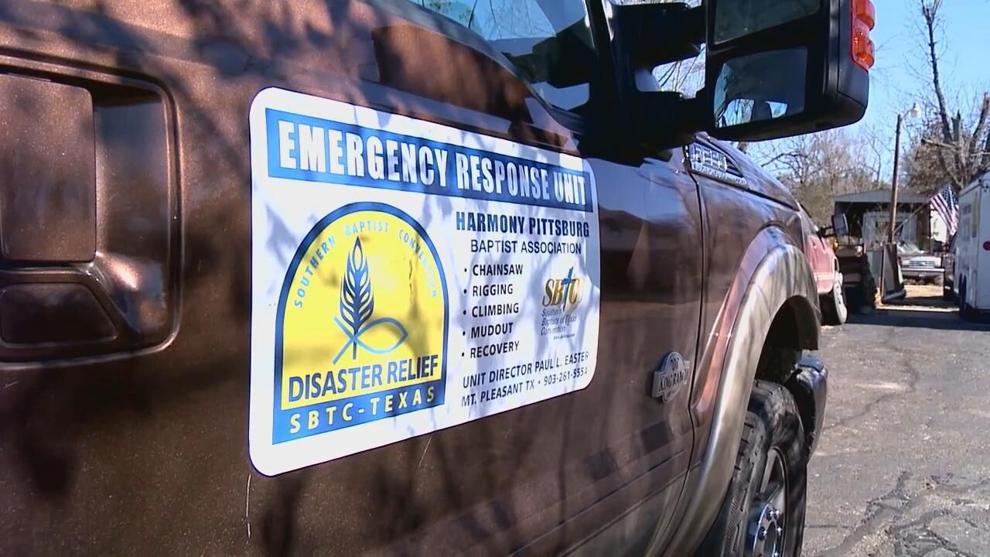 Leyerle said there's about 6,000 volunteers and 92 units in the Lone Star state that can be deployed. All the volunteers are from Texas, but he says they travel wherever they're needed.
"We have agreements that we will go and help them, and we do frequently. We've been in Louisiana a lot, Oklahoma a lot, because they're right next door," said Leyerle.
The organization continued disaster relief missions during the pandemic, but training slowed down. Leyerle said it's now picking back up.
Those who meet their requirements and have a heart for helping others have a place to serve, he said.
In the beginning, everyone goes through an introduction course which teaches them how to be safe in a disaster area. Then, they can choose different areas of training from administration to chainsaw training.
"That training is radically different than the training we would give for one of our quick response kitchens, which is basically a food truck, and for that you need to know how to quickly cook things in a small cramped area," said Leyerle.
Leyerle said volunteers will also learn how to work in a mass feeding kitchen, where they make and serve thousands of meals a day.
For more than a decade, SBTC volunteers have been helping with the migrant crisis along the U.S. - Mexico border. Leyerle said their focus is on serving and ministering to the displaced.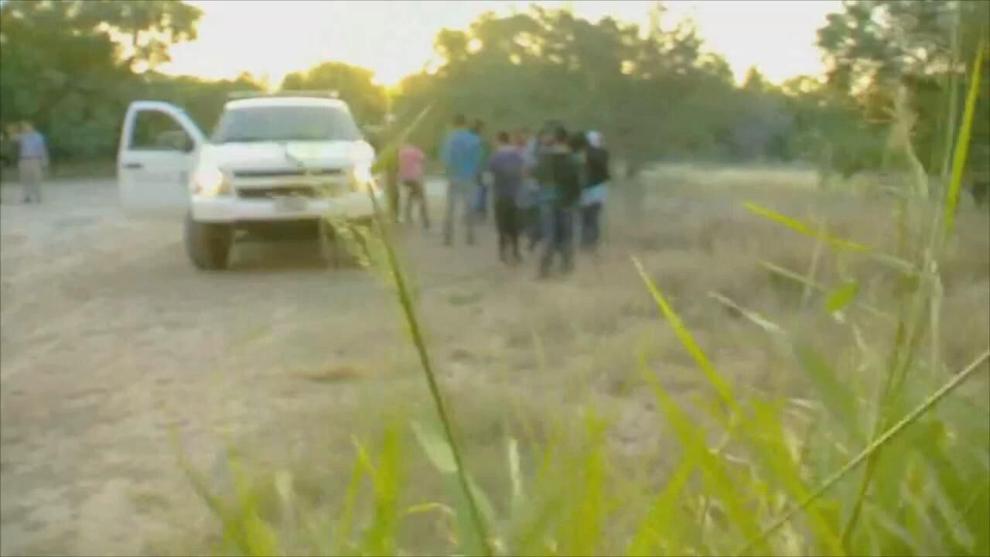 "The first time it happened there was a huge influx of children and the border patrol was overwhelmed. They didn't know quite what to do. They were paying for food out of their own pockets. They asked if we could help and we said sure," said Leyerle.
The needs of people can be abundant, the destruction from nature can be overwhelming, and the work to rebuild can be exhausting, but Leyerle said it's the people that make it all worth it.
"Before the end of the day, they see a little bit of hope for tomorrow. We can bring them peace, so they know God hasn't given up on them. That's the best part of it, loving people and seeing people affected by what you've done is a big deal," said Leyerle.
Leyerle said they also have training for the emotional impact of volunteering in a disaster setting.
-----
For more information about the organization and how you can serve visit sbtexas.com.