The spring hunting season features the search for turkeys and the Louisiana Department of Wildlife and Fisheries office in Minden is the go-to for dos and don'ts when when hunting for these large birds.
"Well, turkey hunting can be a more difficult quarry to go after. But it can be a lot of fun. Not everywhere has them so you don't obviously have as many people that turkey hunt," said Capt. Richie McCarthy.
Hunters are not required to wear hunter's orange while turkey hunting so that they can blend into the landscape.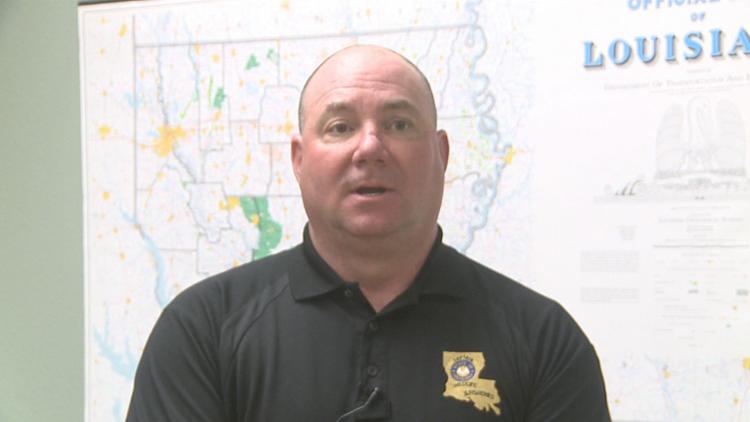 "Turkey hunting is not done from a stand or something like that, generally. So it's something that's done from the ground so you want to make sure that  when you are turkey hunting you are going to be shooting at a quarry that's on the same level as you are. So you want to make sure of your target," McCarthy said.
Turkeys are majestic and very smart. But like any other wild game, biologists are carefully to assure turkeys thrive with changes in habitat caused by weather. Some birds may be relocated and that information is vital if you harvest a banded bird.
"But if you happen to kill a banded gobbler, that information, it's got information on that band to call us and let us know. That gives an idea we know exactly where that bird was released at and it gives an idea how old the bird actually is," McCarthy
One big no-no is hunting over an area that has been baited for other game such as a deer feeder.
"So the last piece of corn, wheat, grain, salt, whatever it is that's edible to a turkey. Until the last seed is gone it still remains baited for 15 days. You can't hunt within that area," McCarthy said.
If your expertise pays off and you make that big kill don't forget to turkey tag it when you bag it.
"You immediately tag that bird at the site of the kill. We don't tag at the truck. We don't tag it back at the camp. We don't tag it back at the house. We tag it at the site of the kill," McCarthy said.
The season for turkey hunting is clearly laid out in the department's regulation handbook. There are zones that carry different dates and that can vary as to who actually owns the land, whether private property, state owned property and federal lands.
"We do have a lot of public property. We have some WMA's with some turkeys on them. We have a lot of national forest property that has turkeys on them that allow for a turkey season. Some of those seasons may be different than the outside season, when I say outside I mean on private property," McCarthy said.
Get the kids involved as the state has set aside incentives for youth hunts. And help be the eyes and ears for illegal hunters. Tips can be reported to operation game thief.
"We actually have a special youth season for private property and for some of our public properties' wildlife management areas and even on national forests itself. So maybe it's a season open, usually a week before the turkey season opens. Research it. It's in our hunting pamplet. All that information is in there and if there is something that you are not familiar with that's what you call this office for and we'll find out that information for you. So it's an opportunity that you can get an extra week of turkey hunting season in taking a kid," McCarthy said.
You can also be the eyes to help the enforcement division nab those who break the law. Utilize the hotline directed to operation game thief.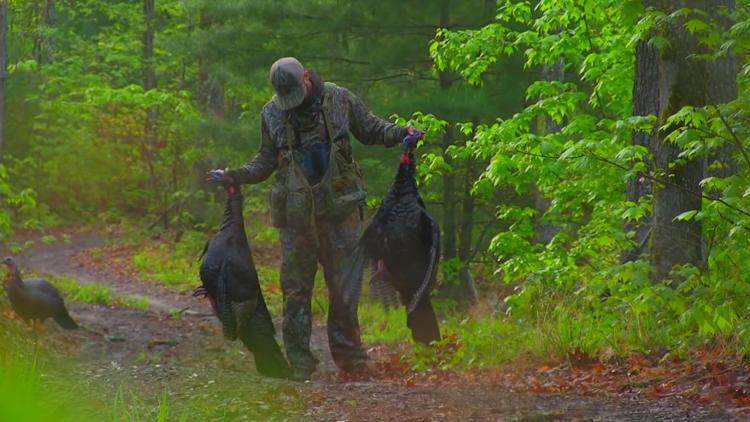 "We don't want your name we just want you information. There is rewards given out for turning people in that's poaching turkeys or any other wild game that's out there, fish, in the state that's taken illegally," McCarthy said.
In the end it's all about sportsmanship and satisfaction that you have outsmarted a turkey. It's an extension of hunting season that will end until later in the year for the fall hunts.
"I've been turkey hunting. I've killed turkeys myself. It is one of the most exciting sports that you can do when you have a bird that's actively gobbling and coming at you can get excited," McCarthy said.
Turkey season in Louisiana runs from April 7 to May 6, depending on the area. Find out more here: Louisiana Department of Wildlife and Fisheries.