TEXARKANA, Tx. - There's a technique that has the potential to become the preferred treatment for carotid artery disease which can cause a stroke.
Strokes are the fifth leading cause of death in the United States. Having diabetes puts you at a higher risk.
At 83, Marie Hagen is one of about 800,000 people who will suffer a stroke this year.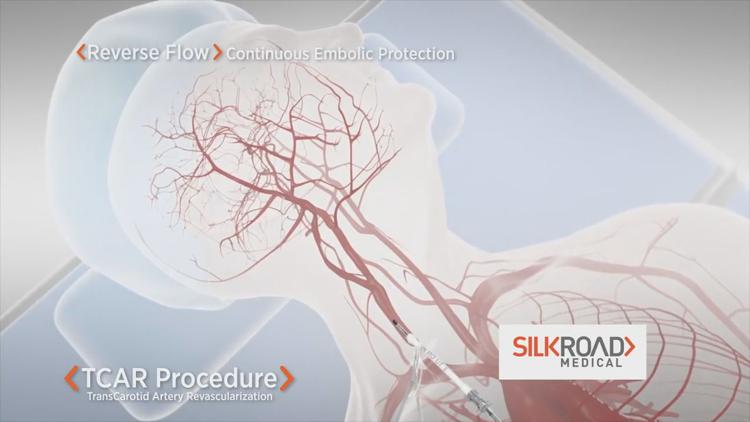 "It's kind of fuzzy to me. I just had a feeling that something wasn't right," Hagen said, describing what happened after a nap on Valentine 's Day. "And my neighbor came to the door and i really didn't know who she was or what she was doing over there."
Hagen suffered a Transient Ischemic Attack.
"When they occur they can be devastating," said Dr. Jeffrey DeCaprio, a vascular surgeon with Collum and Carney Clinic in Texarkana, Texas. Hagen was referred to him after her unscheduled trip to the emergency room.
"Her lesion was one that she had a very tight blockage," Hagen said.
A 90-percent blockage in her right carotid artery caused her to have a minor stroke. Her doctor says she was lucky.
"I will tell you, a third of the time when a person has a stroke it's permanent. Which is pretty scary," DeCaprio said.
In the past, doctors had two options to clear blockages like Hagen's: Cut out the blockage  or place a stent near it. Both could still result in stroke.
Now there's another option.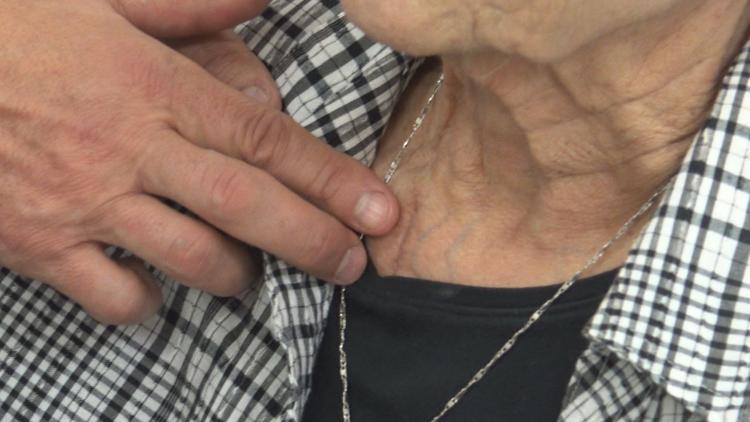 "TCar is a combination of the two. It stands for Trans-carotid artery revascularization," DeCaprio said. It's a minimally-invasive hybrid procedure
"And there's a special device it's called a neuro-protective device where. The reversal of flow protects the artery the whole time. So, before we even touch the lesion she's protected," DeCaprio said.
According to a study published in June by the National Center for Bio-technology Information, early results from this technique have shown low stroke/death rates when compared to traditional methods.
"It all went well. I don't remember being scared or worried about what was going to happen," Hagen said.
She spent just one night in the hospital and is doing fine.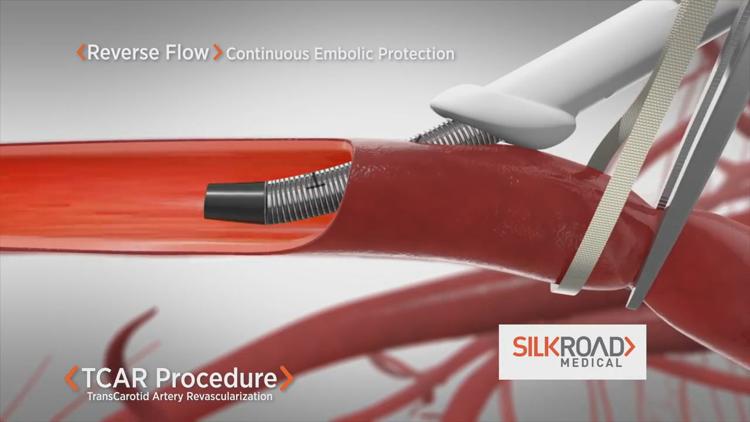 DeCaprio recommends people over 65 get checked "or if they have high risks like smoking, diabetes or hypertension at least have a carotid screening."
"Thank God you were there," Hagen told her doctor.
A happy ending for Hagen, who says she loves mystery books.