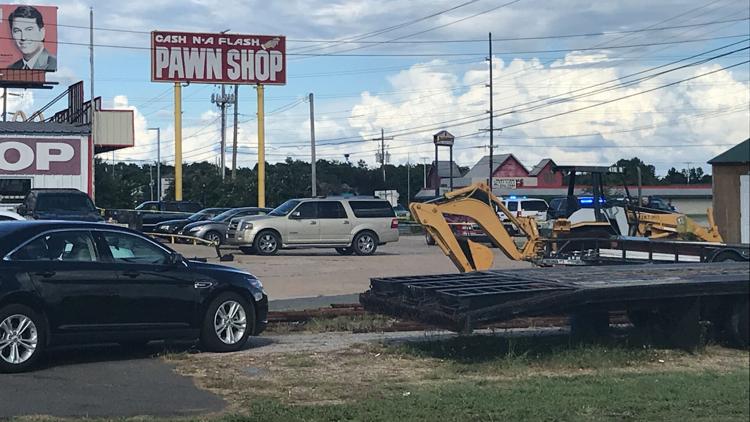 BOSSIER CITY, La- Police have arrested a man in connection with a shooting at the corner of East Texas and Swan Lake Road. It left one man dead on Friday afternoon.
Colton Matthews, 23, of Bossier City is charged with second-degree murder in the shooting of Joe Williams, Jr., 65, of Bossier City. Matthews was booked into the Bossier City Jail with bond set at $500,000.
The gunfire broke out just after 3 p.m. Police officers arrived on the scene and found a man who suffered a gunshot wound in the parking lot of the Cash N A Flash in Bossier City.
KTBS 3 News was told the fatal shooting happened after Matthews and Williams argued about a watermelon. Williams purchased a watermelon from Matthews and when he got home discovered it was a bad melon.
Williams returned the watermelon to Matthews. The two argued and as Williams went to his vehicle, Matthews is accused of shooting Williams. 
Matthews is the son of the pawn shop owner.