CHESTNUT, La. - A child custody dispute turned deadly Monday night in north Natchitoches Parish, leaving one man dead of a single gunshot wound to the head and another man going to jail.
Robert Eugene Vascocu, 66, of the 900 block of Weaver Cemetery Road in Chestnut, was arrested for the second-degree murder of 24-year-old Dalton Edward McQuillin. Vascocu is held without bond in the Natchitoches Parish Detention Center, Sheriff Victor Jones Jr. said in a news release Tuesday.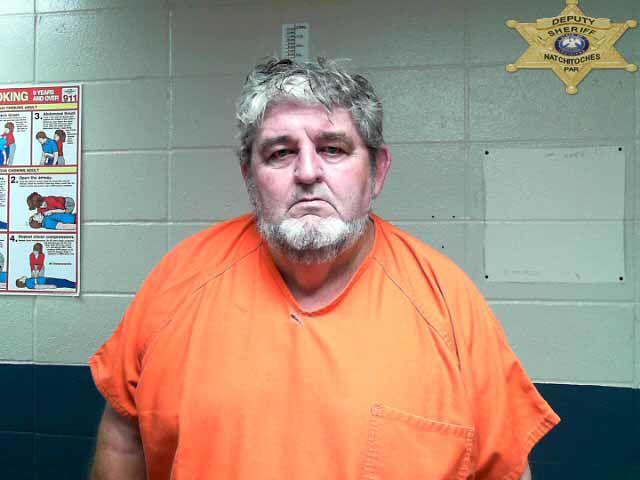 The shooting was reported about 8:17 p.m. via a 911 call. Deputies got there in 19 minutes. Assistant Coroner Steve Clanton pronounced McQuillin dead at the scene. 
Vascocu was arrested there and taken to the Investigations Division for questioning before being transferred to the detention center. 
The shooting was the result of an ongoing child custody matter involving McQuillin and the Cascocu's granddaughter, Chief of Investigations Detective Greg Dunn said in the news release.
Detectives with the assistance of patrol deputies and the district attorney's office worked until 4 a.m. processing the crime scene, gathering evidence and interviewing witnesses. The suspected murder weapon has been recovered.
McQuillin's body is being sent for an autopsy.
Sheriff Jones, "This is a very unfortunate incident. We extend our thanks to Natchitoches Parish District Attorney Billy Joe Harrington who assisted and responds to all major felony cases in our parish."
The investigation is continuing.