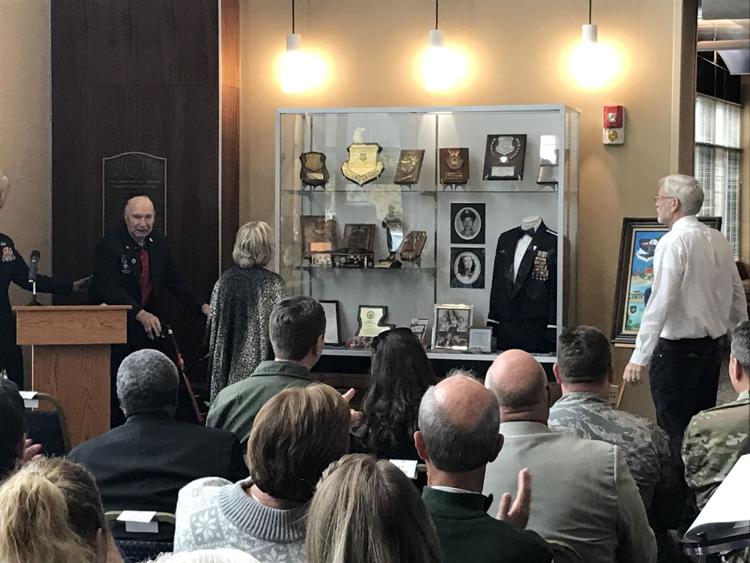 BOSSIER CITY, La- Friday, Barksdale Airforce Base honored and paid tribute to one beloved veteran across the Arklatex.
The 2D Base Mission Support Building was renamed after Colonel Steven dePyssler.
dePyssler served in active duty for 38 years and served as a volunteer at the retiree office at Barksdale Air Force Base for 40 years.
The Honor is unique because Colonel dePyssler is the first living veteran to have a building named in his honor.
Colonel dePyssler is also the only known veteran to serve in four wars including World War II, Korea, French Indochina, and Vietnam.