A Bossier City police officer honored in recent months for his work with domestic violence victims is accused of animal sexual abuse.
Terry Yetman, 38, of Bossier City, was booked into the Bossier Max Correctional Center on 20 counts of sexual abuse of animals by performing sexual acts with an animal and 20 counts of sexual abuse of animals by filming sexual acts with an animal.
He made his initial court appearance Thursday in Bossier District Court and is held on separate bonds totaling $350,000.
Yetman surrendered to state police after learning warrants had been issued for his arrest. 
The arrest stems from an investigation that began in August when the Louisiana State Police Special Victim's Unit obtained a search warrant for electronic devices belonging to Yetman. During the search, evidence indicating possession of pornography involving sexual acts with an animal was found, Troop G spokesman Glenn Younger said in a news release. 
Yetman, who was assigned as an officer in the patrol division, was placed on paid administrative leave in November when Bossier police were notified of the investigation that was being conducted by State Police. Yetman will remain on paid administrative leave pending the outcome of an internal investigation by the Bossier City Police Department, spokesman Traci Landry said.
Yetman was employed with the Bossier Police Department in November 2014.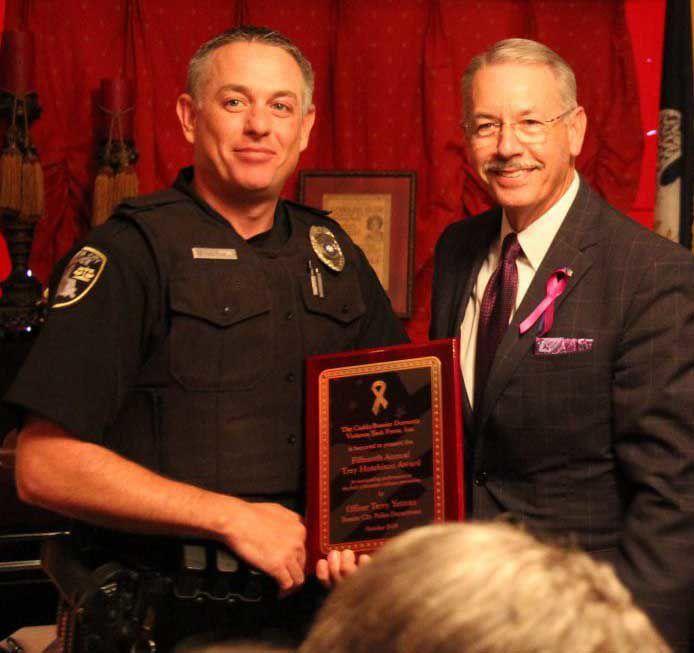 In October, Yetman was honored by the Caddo/Bossier Domestic Violence Task Force as one of two recipients of the Trey Hutchison Award. The award is given in memory of the late Officer Trey Hutchison, who was killed in the line of duty in 2004 while responding to a domestic violence call.
"To get an award after Trey Hutchison is a huge honor. Personally, I don't think there is any other award that can make you feel better about doing your job," Yetman told the Bossier Press-Tribune.
Yetman also worked with a number of area law enforcement agencies in Northwest Louisiana over the past 16 years, including one where he resigned amid an investigation into excessive force. That action led to a civil lawsuit which was settled out-of-court. 
He was a K-9 handler with at least one of the agencies.