SHREVEPORT, La. - A farewell service was held Friday, Feb. 7 for the legendary Bob Griffin. The iconic ArkLaTex broadcaster whose audiences ranged from children's programming to sports director and international traveler, died Monday from complications of a recent illness.
The funeral was at 2 p.m. at Emmanuel Baptist Church on Buncombe Road. Graveside services followed, for family only. 
RELATED CONTENT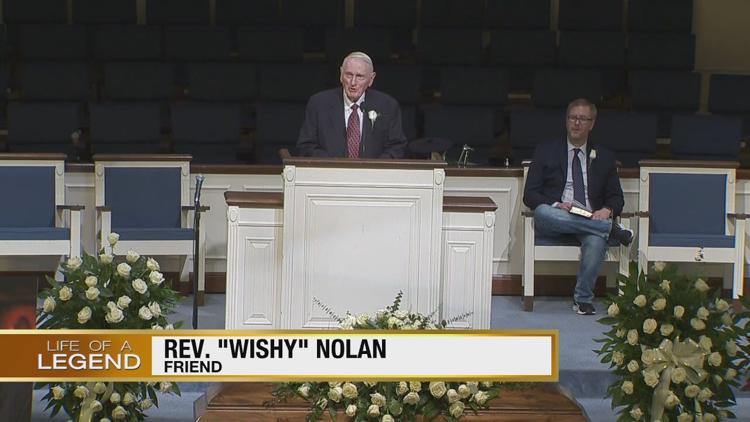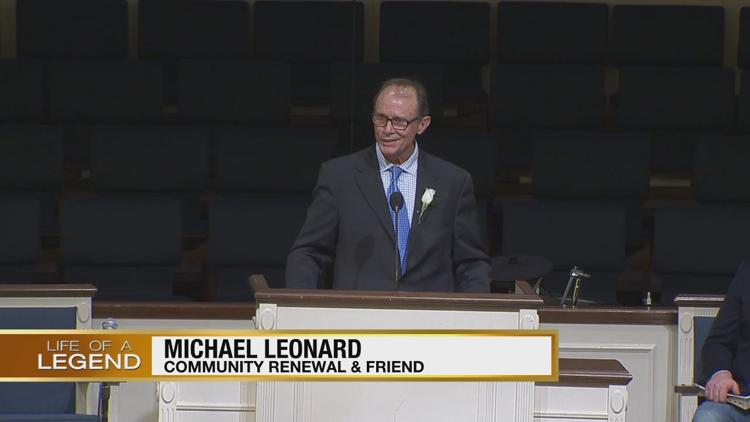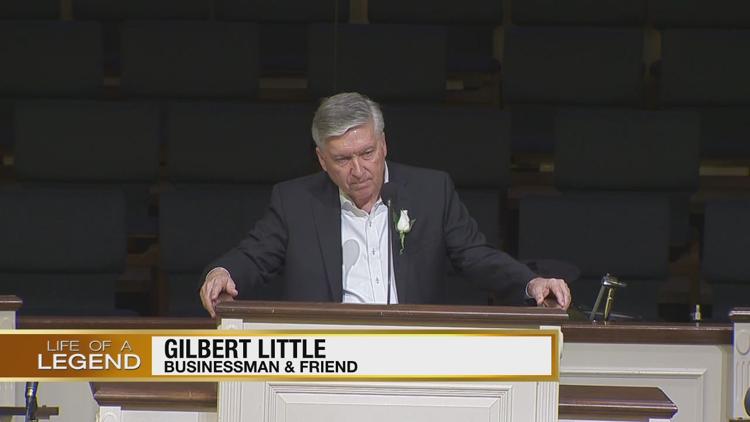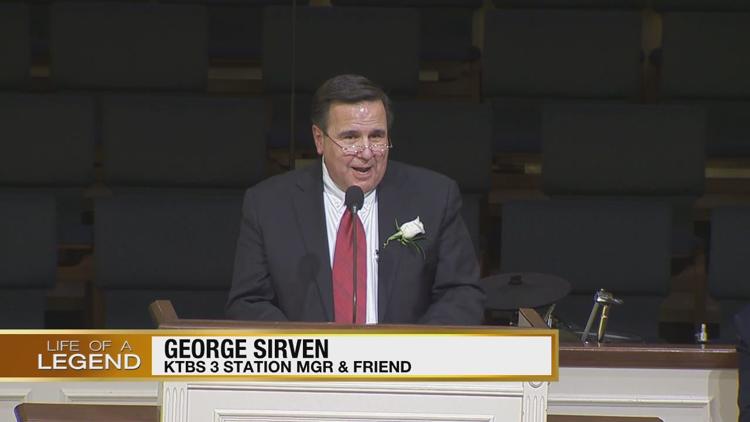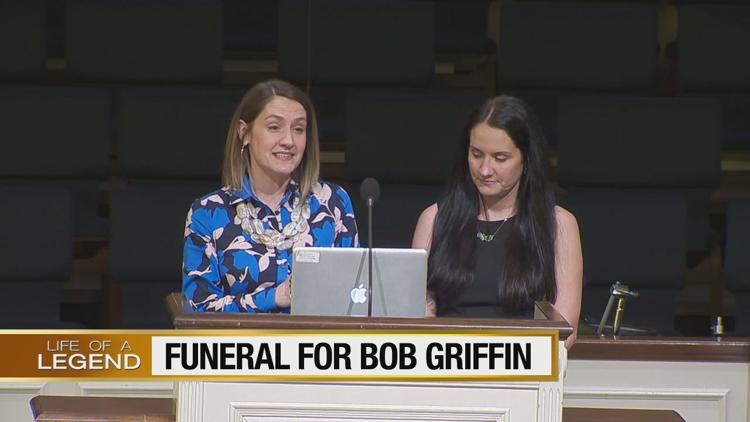 Speakers included longtime friends Rev. William E. "Wishy" Nelson, Michael Leonard of Community Renewal, Gilbert Little, KTBS 3 Station Manager George Sirven, and Bob's daughters Katy McCown and Kristy Payne. Dr. Chad Hardbarger officiated.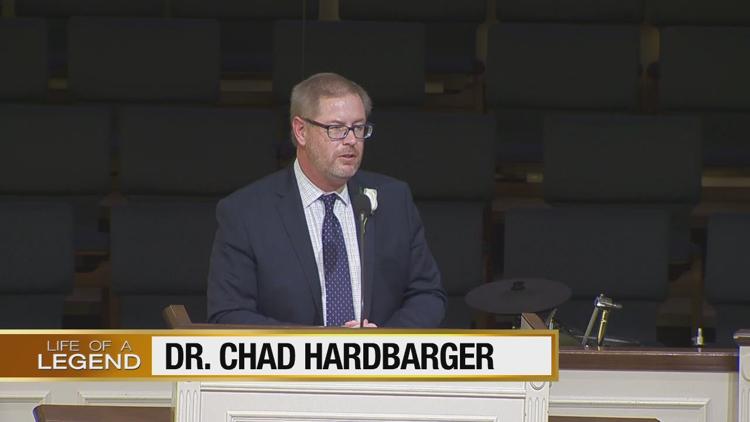 The celebration of life service brought together Bob's old co-workers, Community Renewal friends and even athletes he used to cover.
People told stories about how they met the legend, his love of coffee and his sweet smile.
They also mentioned his love for the Lord. Family and friends shared bible verses that reminded them of Bob.
Professional golfer David Toms first met Bob when he was a junior golfer. Then they became friends.
"A lot of the people in this community, in the sports world have always supported me and what I've done in my career, and I've always tried to give back to the community, and Bob Griffin was a big part of our community. He was a great man, he kind of paved the way for a lot of people that you're going to see inside today here to celebrate his life. He was a great person and a wonderful reporter," Toms said.
Linnea Allen worked with Bob at KSLA. "I loved him, and you know, the thing about Bob was, I and many of the people in this room may have played a very small role in his life, but he played a gigantic role in so many of our lives, and I wouldn't have missed this day for the world," Allen said.
The service closed with a song -- Willlie Nelson's On the Road Again.
Instead of flowers, the family asked that donations be made to Community Renewal or the charity of your choice.
The church took extra steps to handle the crowd. The main sanctuary along with the fellowship hall and gymnasium were available. Additional parking was also available at nearby Shreveport Community Church with a shuttle service running.
KTBS 3 streamed the service live on ktbs.com and all of your KTBS 3 Now connected devices like Roku, Android, Amazon Fire TV and Apple TV.