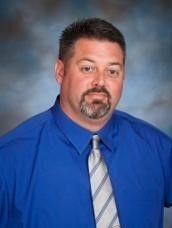 HOMER, La. — The Claiborne Parish Sheriff's Office has identified the two Webster Parish teens who drowned Sunday afternoon while swimming with others in a creek.
Sheriff Sam Dowies said the bodies of Tavious Tate, 16, and Donald Owens, 16, both of Springhill, were recovered from Flat Lick Creek around 6:06 p.m. 
Schools Superintendent Johnny Rowland confirmed Sunday the two teens were 10th grade students at North Webster High School. Grief counselors were at the school Monday morning. 
"Both Donald and Tavious were very well liked. They were very involved, playing multiple sports. Everybody knew them. They were good kids and will be missed," North Webster High Principal Gabe Lyons said Monday in a statement.
It is unclear at this time if the teen victims knew how to swim.
The sheriff's office received the 911 call around 4:43 p.m. Sunday about the two missing swimmers. Deputies responded to Flat Lick Road, which is almost 5 miles south of state Highway 2 in southwestern Claiborne Parish. 
Three teenage males at the scene told deputies they were swimming in the creek with Tate and Owens, when they did not resurface. 
Water rescue and recovery crews from neighboring parishes responded. Rescue divers entered the water at about 5:54 p.m. and found the bodies about 10 minutes later. 
Claiborne Parish coroner Dr. Mark Haynes arrived and pronounced the teens dead at the scene. Next of kin notification was given to family members who were there. 
The victims' bodies were taken to North Little Rock, Ark., for autopsy.