BENTON, La. - Bossier Parish is known to have water problems whether it's coming from the ground up or from the sky. With experts predicting a more active hurricane season, officials are keeping a closer eye on water levels.
Before hurricane season even started, the ArkLaTex had seen massive downpours. In Bossier Parish, excessive rain is more than just a nuisance – it can be dangerous.
"The rainfall can't soak into the ground and that is going to create runoff," said Ian Snellgrove, Bossier Parish Homeland Security and Emergency Preparedness director.
Snellgrove closely monitors 13 flood gages across the parish.
"Not only do we keep an eye on them, the Army Corp. of Engineers, National Weather Service, and the US. Geological Surveys does too. There are a lot of people who have eyes on these gages," Snellgrove said.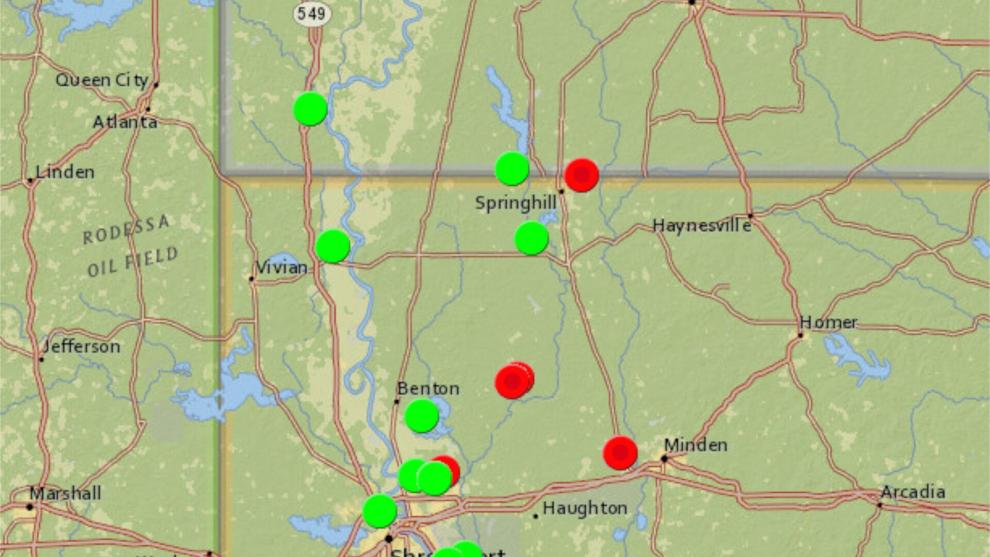 On a map provided by the Army Corp of Engineers, areas highlighted in red are not critical but on the verge of being problematic especially during times of high water and heavy rainfall. 
"Dorcheat, those gages stay red when there is heavy rainfall a lot because that is what that system does. That system backs up water. It keeps water going in a controlled manner through the Red Chute system," he said.
In Bossier Parish, serious water problems are not created by water that is visible on the surface; it is what is happening down below that is a problem too.
"We know that the ground water is still high in the central part of the parish," said Bossier Parish engineer Butch Ford. "We know that most of the water that falls from the sky is not going into the ground."
Ford has been monitoring a rising water table that has been growing closer to the surface year after year.
"In some locations it is five to four feet below the surface of the ground," he said. "Other locations it is one foot. It is all in that area around Willow Chute Bayou."
That means more runoff that falls into the streams. When those are full, flooding becomes problematic.
"The ground water being high is always problematic, but now there is capacity in the streams to take any minor rainfalls that we get," Ford said.