BENTON, La. – The Bossier Parish Police Jury earlier this month agreed the Red River poses a threat to a state highway on the northern end of the parish but it declined today to put any money behind a solution.
The Save 537 Coalition asked the Police Jury to provide $25,000 matching funds to pay for an engineering analysis of a low-cost solution to the erosion problem. The coalition planned to add an equal amount from the state.
But police jurors voted 10-2 against the idea, with Police Juror Philip Rogers expressing doubt the $50,000 would be enough to get something done within the next two to three years. Rogers said he had talked with the man who owns the property near the Highway 537 bridge and he also wasn't hopeful anything could stop the erosion.
Voting in favor were police jurors John Ed Jorden and Chris Marsiglia.
The meandering Red River not only threatens the highway but a relatively newly built bridge. The river is about 133 feet from Highway 537, having moved an estimated three-quarters of a mile to the east since the 1940s.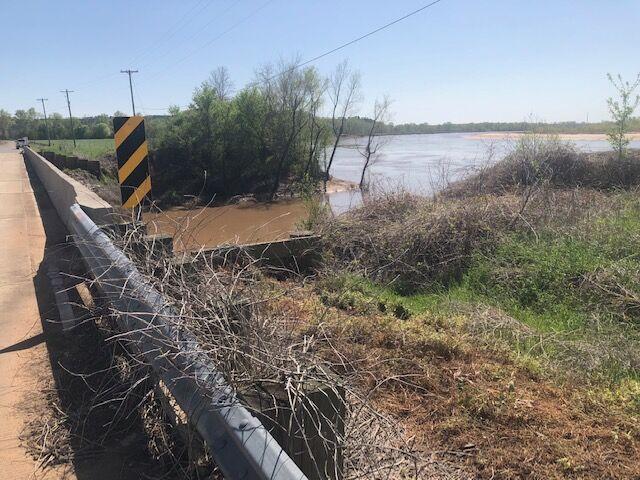 Further erosion means the farmers, ranchers and others who live in the area will be forced to detour to another route. It also would increase response times for firefighters and deputies.
About 100 people have joined the Save 537 Coalition. Bill Robertson, who represents the group, asked the Police Jury Wednesday to "put skin in the game" with its contribution so that professionals could be hired to analyze the problem and present a plan to perhaps prevent a complete washout of the highway.
Additionally, earmarking local funds for the problem would be seen as a sign of support that the area's congressional delegation could use to get the Corps of Engineers to do further, more costly work.
"This gives our delegation some backing to show the administration why it's important," said Rich Brontoli, Red River Valley Association executive director, said.
There was no further discussion by police jurors as to the reason for defeating it. It's uncertain what the coalition's next step will be.