BENTON, La. -- A Bossier Parish teacher arrested last week on child-desertion charges involving her 3-year-old daughter has returned to work after being on paid administrative leave.
Danielle Chandler, a teacher at Legacy Elementary, disputes the charges, saying her child was never left unsupervised. School system officials who have investigated the case called it a "domestic situation" involving Chandler and her ex-husband, who has gone to court seeking custody of the child in the wake of the arrest.
"Based upon our review, the safety and wellbeing of Bossier schools' students never has and is not likely to be an issue here," school district attorney Jon Guice said. "Unless she is convicted or pleads guilty, which preludes her employment, then she is still an employee of the district."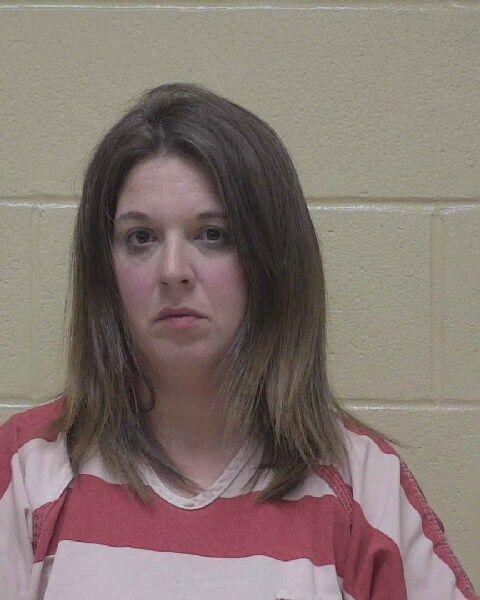 Chandler, 36, was arrested Nov. 8 at her home north of Bossier City. Sheriff's deputies said they received a welfare-concern call from the child's father, Matt Faulkner, went to Chandler's house and found her intoxicated and decided to arrest her.
Supporters of Chandler, who spoke on condition they not be identified because she had not authorized them to speak on her behalf, acknowledged Chandler had been drinking that night but that the daughter was never left alone and the desertion charges are overblown. Other adults were present when Chandler and the daughter were at a neighbor's house and Chandler's boyfriend was with her when they returned home, the supporters said.
In a court filing last week seeking emergency custody of the child, Chandler's ex-husband said he got a FaceTime call from his 3-year-old daughter that night that there was something wrong with Chandler. The ex-husband, who alleges she passed out from drinking, called 911. Deputies said they decided to file charges and turned the child over to the father.
A Bossier District Court judge last week refused to take the child from her mother and set a hearing for January on whether to grant the father's request he become the custodial parent.
The Bossier district attorney's office will decide whether to prosecute Chandler and, if so, what charges to file.