BENTON, La. – A 20-year-old woman who killed a Barksdale Air Force Base airman during a car burglary spree was formally sentenced Tuesday in Bossier District Court to life in prison.
While that mandatory sentence typically would mean life behind bars for an adult offender, the fact that Jareona Crosby was 17 years old when she killed TSgt. Joshua Kidd means she could be considered for parole after serving 25 years and meeting other requirements.
Crosby pleaded guilty last month to second-degree murder in Kidd's Sept. 25, 2018 shooting death. He was shot as he chased down Crosby and her accomplice, Alonzo Wilson, now 17, after they burglarized cars in his garage. Kidd was left to die on the sidewalk in the GreenAcres Place neighborhood.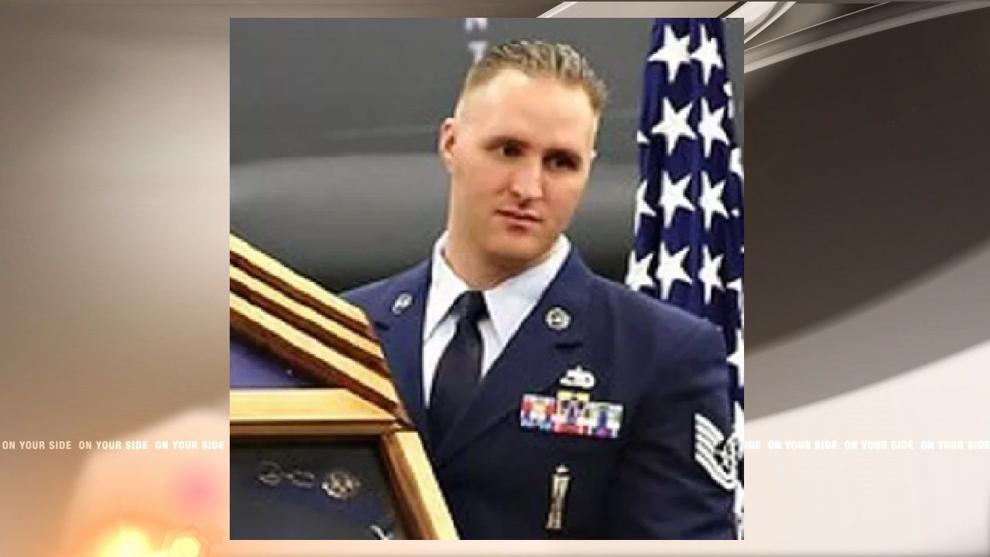 Crosby may be eligible for release because the U.S. Supreme Court and Louisiana Supreme Court have previously limited life without parole sentences for offenders who were 18 years of age or younger at the time of an offense. Because of those rulings, Louisiana law now allows 17-year-olds convicted of second-degree murder to have the possibility of parole.
Wilson entered a plea in October 2019 prior to the start of his second-degree murder trial. He was prosecuted as an adult and sentenced to 50 years without the benefit of probation, parole or suspension of sentence.
Prosecutors maintained that Crosby was the shooter, but a murder weapon was never found. Still, police and prosecutors "have no doubt" Crosby was the shooter. She was the only offender with a firearm at the time of the murder, prosecutors said. 
Crosby admitted breaking into cars that night but denied shooting the airman, according to earlier court testimony. Wilson implicated Crosby, saying he saw her shoot Kidd. 
There had been burglaries in a nearby subdivision and an apartment complex prior to Kidd's shooting. Thieves were "car hopping," going from home to home looking for money, guns and cell phones in unlocked cars.