SHREVEPORT, La. - Southland Printing Company of Shreveport announced an acquisition of their California-based competitor detailing a major increase in sales, jobs and productivity for the Shreveport-based plant.
Digital Printing Systems, headquartered in Azusa, California and run by the Don Nores family, also offered parking tickets to a nationwide audience. But with the acquisition, Southland Printing is now the largest privately held, family-owned parking ticket manufacturer in the United States, which is a source of pride for Southland's owner, John A. Manno, Jr., and his employees.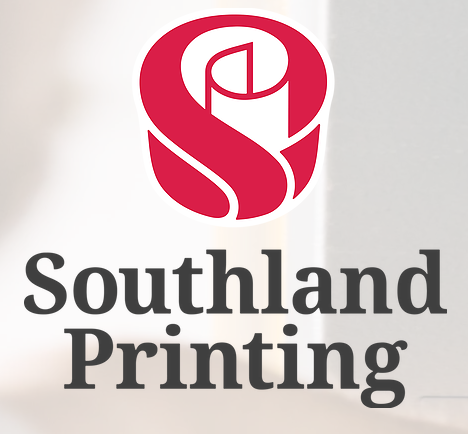 "This acquisition creates a stronger platform for growth and positions us to better serve our national customers as well as our local community," said Manno. "We're excited for the future and excited to grow our business right here in Shreveport."
With said expansion, Southland Printing Company will produce close to 1.5 billion tickets per year and service all 50 states as well as over 49 countries around the world.
Effective immediately, Southland hiring managers will be offering opportunities in the following fields and welcome all applicants for consideration.
Customer Service Representatives: Responsible for serving existing customers by selling products and meeting customer needs
Pre-Press Technicians: Generate digital images and print files for digital press that comply with job and departmental specifications and procedures and perform typesetting and platemaking functions for the Prepress Department
Digital Press Operators: Responsible for the operation of digital printing press to produce high quality printed products for on-time delivery
Press Assistants: Responsible for packaging printed products produced on a printing press
Working at Southland Printing means being a part of a legacy so the company believes in rewarding its nexus of employees and treating them as family, according to a company statement.
"These positions are desirable for anyone looking for a long-term career, room for advancement and job security-which is hard to find in today's somewhat abysmal marketplace," said Manno.
With college expenses continuing to soar, Southland's skilled labor positions offer a great alternative to the work force and one that can turn into a life-long career. According to the College Board, the average cost of tuition and fees for the 2017–2018 school year was $34,740 at private colleges, $9,970 for state residents at public colleges, and $25,620 for out-of-state residents attending public universities.
With a career in the skilled labor force, college costs can be mitigated and can offer young adults immediate earning potential and other benefits that are hard to find in today's economy.
"We offer paid sick time, health insurance, dental insurance, holiday leave and paid vacation time too," said Manno. Plus, Southland Printing has been named one of Shreveport's best places to work for many years.
Southland Printing Company has been awarded the "2019 BIZ BEST PLACES TO WORK" in Shreveport, Louisiana.
Click here to apply for jobs with Southland.
About Southland Printing Company, Inc.
Founded in 1960 by John A. Manno, Sr. and currently under the leadership of his son, John Manno, Jr., Southland Printing Company, Inc. delivers high-quality printed parking and transit products that meet the ever-changing needs of its customers. This commitment is evident through Southland's market leadership and strong customer relationships. With its broad range of print-based solutions, Southland is trusted by more than 3,000 organizations in the United States and abroad, including parking operators, transit authorities, municipalities, universities, hospitals, and airports. Southland Printing is headquartered in Shreveport, Louisiana. For additional information about Southland's products and services, visit www.southlandprinting.com.