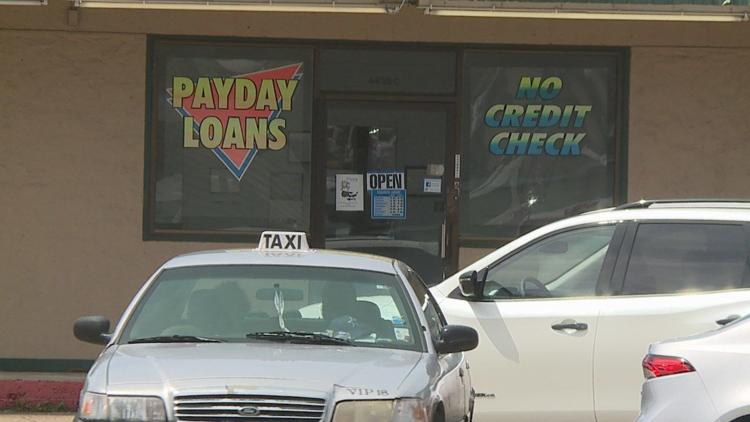 SHREVEPORT, La. - Payday loan services are useful when you have nowhere else to turn for help. But, it can turn into a slippery slope if you end up owing more money than you originally borrowed.
The Caddo Parish Commission hopes to put a stop on the growth of pay-day loan businesses. In a 7-4 vote Thursday, the commission agreed to enact a moratorium on issuing permits for new pay-day loan shops.
The original idea would have included pawn shops as well, but the commission agreed to leave those businesses out of it. A couple of pawn shop owners spoke to the commission and made it clear they offer non-recourse loans that is a totally different entity than a payday loan.
"They don't come after people to hurt their wages or put them in a status where they would have to file for bankruptcy," said president of the commission Stormy Gage-Watts. "There was a big difference there in my opinion against the pawn shops and payday loans."
Now the commission will ask the Shreveport City Council to consider putting a moratorium in place for predatory loan companies.