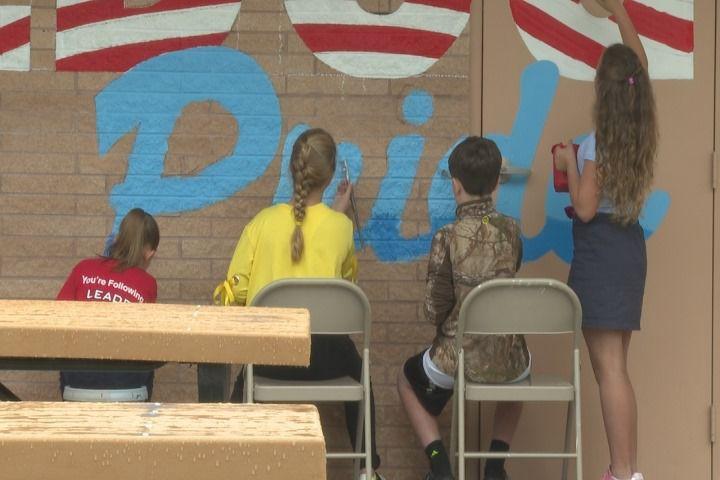 SHREVEPORT, La. - One way to get students excited at school is by putting a paint brush in their hands. Art students at  Shreve Island Elementary are bringing life, color and school pride to an old brick wall.
"The kids get to pass by this every day and say, 'I got to paint that,' and that's what this is all about," Chris Opp, Shreveport artist said.
Opp has done more than 350 public art projects, many of them at ArkLaTex schools including Captain Shreve Elementary.
But he isn't doing the 'Bulldog Pride' mural alone.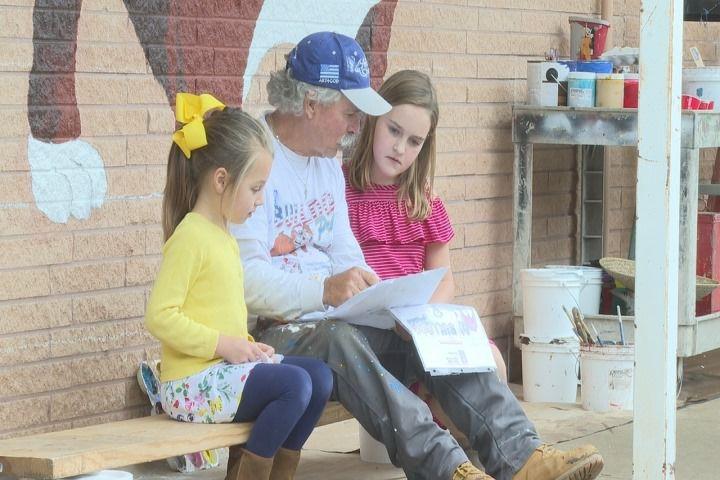 "You learn by watching somebody or experimenting, kids only know about the cellphone and computer," Opp said. "I want them to know how it was done and how I do it."
Opp believes learning is doing. That's why he wants students interested in art to help bring the bull dog to life.
"I like art because it's my happy place, it's very peaceful," 5th grader Mary Poirier said.
Opp and the students were planning on finishing the mural Friday.
Painting at Shreve Island Elementary School