SHREVEPORT, La. – Two unfired rounds from a .40-caliber gun – consistent with weapons carried by Shreveport police – were among evidence taken from Grover Cannon upon his arrest four years ago, according to an officer's testimony Monday morning.
Jerry Alan Alkire, of the Shreveport Police Department's FBI Violent Crimes Task Force, told jurors he was not assigned to work the investigation into Officer Thomas LaValley's shooting death, but he had extra time and offered to help. That's how he ended up finding Cannon, the alleged triggerman, seated in a detached garage behind a house located about a mile from the shooting scene.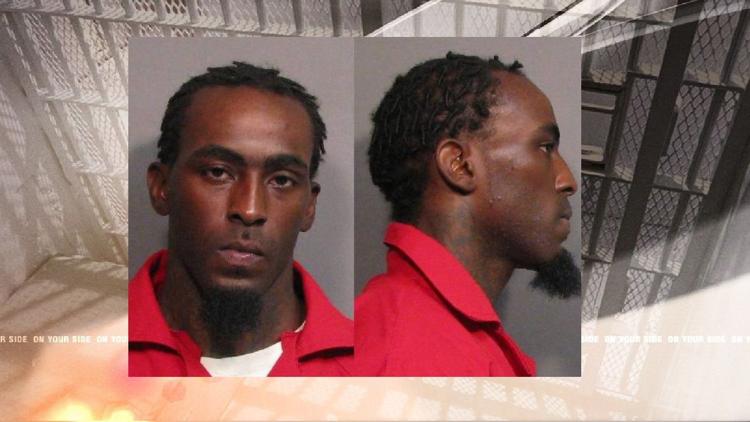 Cannon is charged with first-degree murder in LaValley's death. He faces the death sentence if convicted. 
Alkire said he was given new information about where Cannon may be found and went to an address on Jackson Street. He checked what he described as a junk yard in the back and saw movement in the garage.
He found the sweaty and shirtless Cannon seated with his hands on his lap and his head down. After a few seconds of commands, Cannon complied and was taken into custody.
Alkire said he found the two unfired rounds in Cannon's pocket, along with his food stamp card and $160 in cash.
The defense tried to capitalize on inconsistencies in reporting of the caliber of the bullets. Alkire had written in the report that they were 9mm but mentioned at another point that they were .40-caliber. The latter is what Shreveport police officers carry.
LaValley was shot six times. Some of the bullets came from his duty weapon, which was not on him at the time backup officers arrived.
Another witness testifying Monday was state Trooper William Hughes. He drove Cannon to SPD and explained how he handled the evidence. A video of the transport was shown to the jury to so that they could see evidence was not tampered with.
Taking the stand after the lunch break was Monnie Michalik, a DNA analyst who worked for the North Louisiana Crime Lab at the time of the shooting, and state police Capt. Jason Turner, who sealed the evidence bag after Cannon was arrested.
Michalik testified that she could not find any DNA on a 9mm gun found in the garage where Cannon was arrested. The fact that there was no DNA is not unusual, she said.
Michalik also testified that after testing Cannon's clothes, she found a small amount of blood on the front of his shorts. That blood matches Cannon's DNA.
During the redirect, Michalik said she doesn't know if those were the clothes Cannon was wearing at the time of the shooting. She said LaValley's clothes were not tested because she was told they were soaked in blood, and this would have masked any third-party DNA.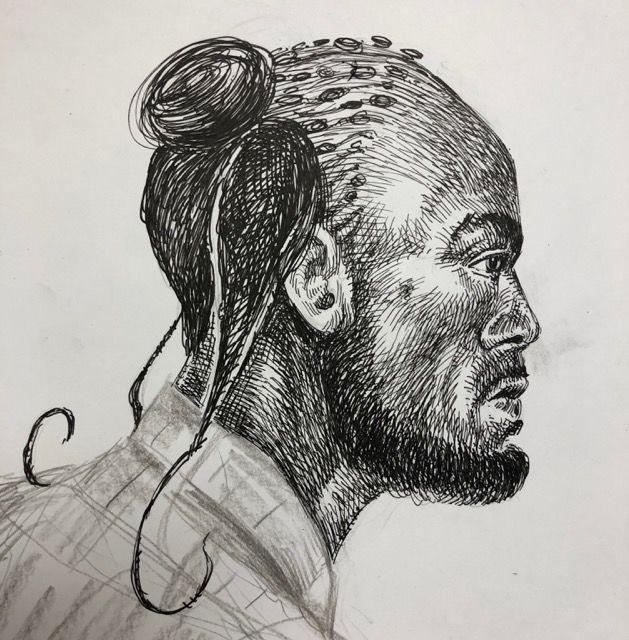 Prosecutor Bill Edwards asked a question along the lines of, "You can't just wave a magic wand" and extract DNA. That's when defense attorney Dwight Doskey objected and things got contentious.
And that continued somewhat as questioning turned to Turner and his testimony about the sealed evidence bag. Once again capitalizing on inconsistencies with the reporting of bullets found in Cannon's pocket, Doskey asked Turner, "Do you know of any magic wands that turn 9mm into .40-caliber?"
Testimony in Cannon's trial began Thursday and went non-stop throughout the weekend. Court officials expect it will take up to two weeks to complete the trial.