HOMER, La. -- Claiborne Memorial Medical Center officials cut the ribbon today to officially open its new addiction recovery center.
Claiborne Addiction Recovery Center, better known as CARE, provides treatment to adults with alcohol, opioid and other substance addictions. It is located inside the Homer hospital.
The isolation from the COVID-19 pandemic caused a sharp increase in addictions in Louisiana and across the country.
According to data from the Centers for Disease Control and Prevention, the number of drug-overdose deaths in Louisiana rose faster than any other state between 2019 and 2020. More than 1,700 people in Louisiana died from overdoses during that time. The powerful synthetic opioid fentanyl is behind many overdose deaths in the country.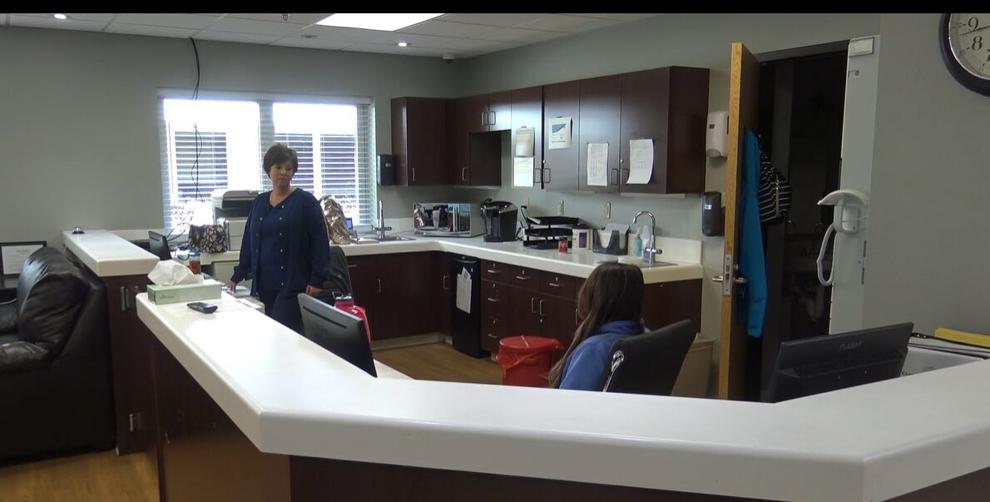 CARE offers medication-assisted treatment for opioid addictions. CARE uses evidence-based approaches supported by the Substance Abuse and Mental Health Services Administration. It offers, group and one-on-one services, twelve-step programs, individual and family services and post-rehab planning.
"Everyone's recovery is different," said CARE program Director Don Pledger. "While there are common milestones, each path to recovery will be unique for each patient based on their situation, challenges and needs."
"We are excited to offer this treatment to the residents of North Louisiana," said Dr. Sam Abshire, chief medical officer of quality at Claiborne Memorial Medical Center. "Admitting you need help is the most difficult step a person faces. Finding a place to get that help should not be a challenge."
CARE will work with local hospitals, law enforcement and healthcare providers to get patients the help they need.