SHREVEPORT, La -- It's a rude awakening -- not only for the victim of a house fire -- but for hundreds of other homeowners in the growing, high-end area of southeast Shreveport. Their fire station on Southern Loop is closed temporarily due to a lack of manpower.
That didn't help Gary Pittman. Smoke alarms woke him and his wife up shortly before 4 a.m. Tuesday. He saw flames coming from one of his home's air conditioning units down the hall.
As his wife called 911, Pittman started dousing the flames with pans of water. Then he went for his garden hose.
He got most of the flames out before firefighters from Caddo Parish about five miles away -- not the nearby Shreveport fire station -- arrived. Pittman says it took them about 15 minutes.
"But it should've been sooner," Pittman said of Fire Station 22's no show. "This whole house could've been up in flames if I hadn't of got to it.
"Everybody in this neighborhood would certainly be interested to know that they've got it closed down. And we don't have a fire house to service us in a quick way," Pittman continued. "It wouldn't be just Southern Trace. There's a lot of areas out here that that services."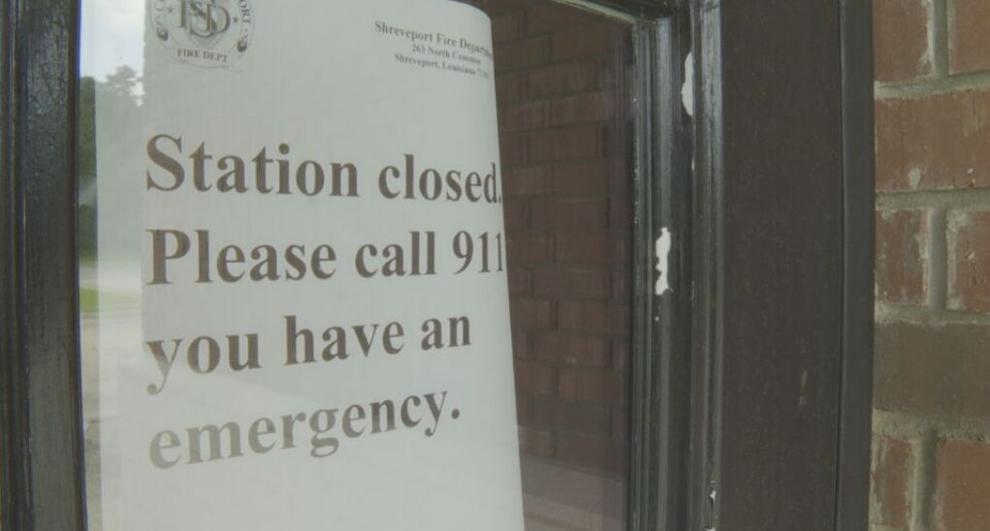 The station on Southern Loop was still closed around noon when KTBS 3 News checked. The city councilman for that district, Grayson Boucher, says that Chief Scott Wolverton explained to him that Station 22 is one of three that are on rotation to close while the department battles a manpower shortage.
The other stations are No. 2 in far north Shreveport and No. 12 in far west Shreveport.
Boucher is letting Chief Wolverton and Mayor Adrian Perkins know he's not happy about the plan.
"He's the chief and I trust what he does. But I just know that we can't continue to shut this fire station in particular down," Boucher said. "You can ride through Southern Trace -- there's 12-hundred homes there now. We can't be shutting down fire stations."
About Station No. 22 in his district, Boucher said, "This station in particular being so far out and away from the rest of the city, I'd like to see it manned 24 hours a day, seven days a week."
Boucher added, "Everybody in Shreveport should get the fire protection they're paying for."
Chief Wolverton was unavailable for comment. But his department's spokesman, Assistant to the Chief Clarence Reese, said, "Right now we're down about 57 firefighters. And we're looking to hire as many as we can get right now. The Chief and Mayor Perkins have made that commitment."
Boucher says the fire department is losing personnel because of low pay, as well as extended sick leave taken by some firefighters.
Pittman said he was thankful that the parish fire crew found more flames coming from a return air vent in a room, and finished dousing the fire. He believes there's tens of thousands of dollars in damage inside the walls, above the ceilings, in air ducts, and his air conditioning system.