SHREVEPORT, La. - Wednesday's severe weather outbreak produced 3 tornadoes and 1 downburst according to the Shreveport National Weather Service.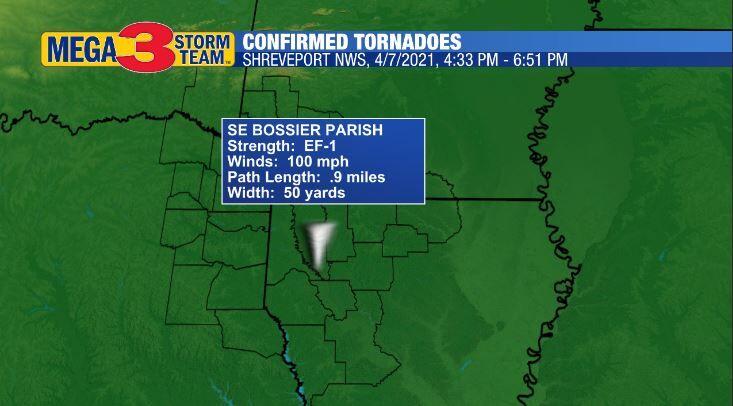 The first storm occurred in southeast Bossier parish near Doyline.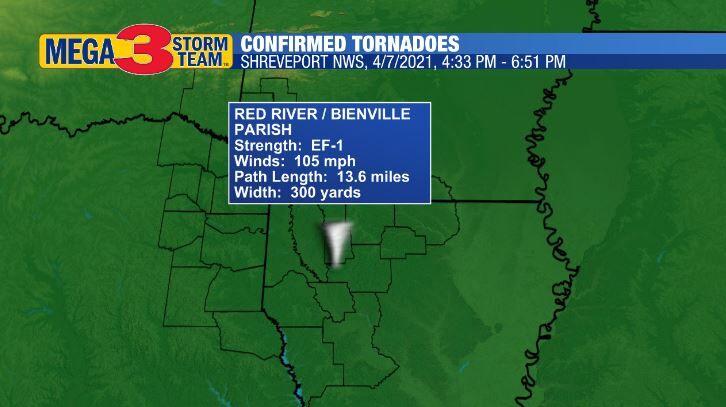 The next was in Bienville and Red River parishes.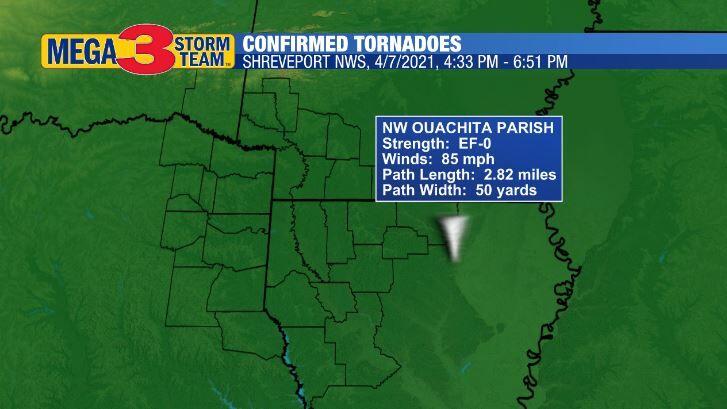 The third developed in Ouachita parish.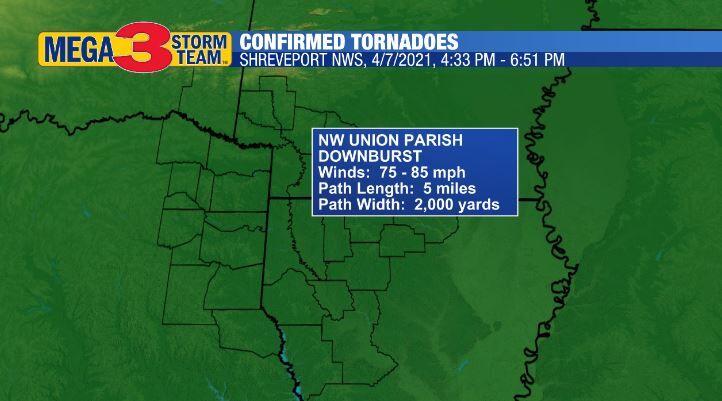 The downburst came from a collapsing storm in Union parish.
Here are the details:  Storm Damage Surveys from Wednesday.