BOSSIER CITY, La. – Controversy is surrounding the 2019 NWLA Legislative Summit.
A republican representative said the event wasn't a summit, instead a rally for Gov. John Bel Edwards.
Representative Alan Seabaugh didn't go to Wednesday's event.
Instead he went to another political event in south Bossier.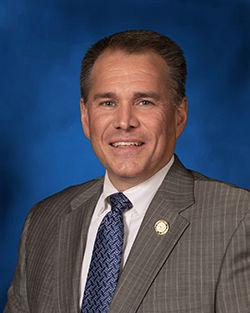 Seabaugh planned to go to the summit, but backed out of the legislative summit for two reasons.
Seabaugh said, he was told he would not be able to speak about what he wanted during the panel.
Instead he said he was told he could only answer what he's asked.
Lisa Johnson, the Bossier Chamber of Commerce president, said Seabaugh declined the event this morning, and that earlier this week panel topics were shared with the elected officials taking part.
Seabaugh's other reason, he's confused about if the two republican gubernatorial candidates were invited to the event.
"They originally put out an email saying that they invited the two republican candidates for governor and then now I'm getting mixed reports saying they didn't invite them, or they invited them and they declined. I'm not really sure what it is. I reached out to both candidate's camps who indicated they were not invited at least not invited time," said Seabaugh.
"All of the gubernatorial candidates were reached out to, the top three, in the early Spring and they did not respond. John Bel's office did respond and then when I could not get a response from the other gubernatorial candidates, I met with our regional partners, and we reformatted it this year to what we traditionally do," said Johnson.
KTBS reached out to Eddie Rispone's campaign manager, but we haven't heard back.
Ralph Abraham's campaign said, someone from the event reached out to them to tell them about the summit.
But, there was confusion about the format, and it didn't work for Abraham's schedule.
They said they never formally declined.