SHREVEPORT  - The rookie Shreveport police officer who was shot and killed as she prepared to leave for work Wednesday night is believed to have been the victim of a domestic crime and not targeted because she was an officer, sources tell KTBS News.
Web Extra: Tamica Harley shares warning signs of domestic abuse, message of survival
Web Extra: Domestic violence victim shares story to help others avoid tragedy
Officer Chateri Payne was about to get in her patrol vehicle when she was shot. The vehicle was running.
So far, no arrest or arrests have been made as Shreveport police continue to search for a suspect or suspects, Chief Ben Raymond said Thursday morning at a news conference.
CLICK HERE FOR COMPLETE VERSION OF SPD NEWS CONFERENCE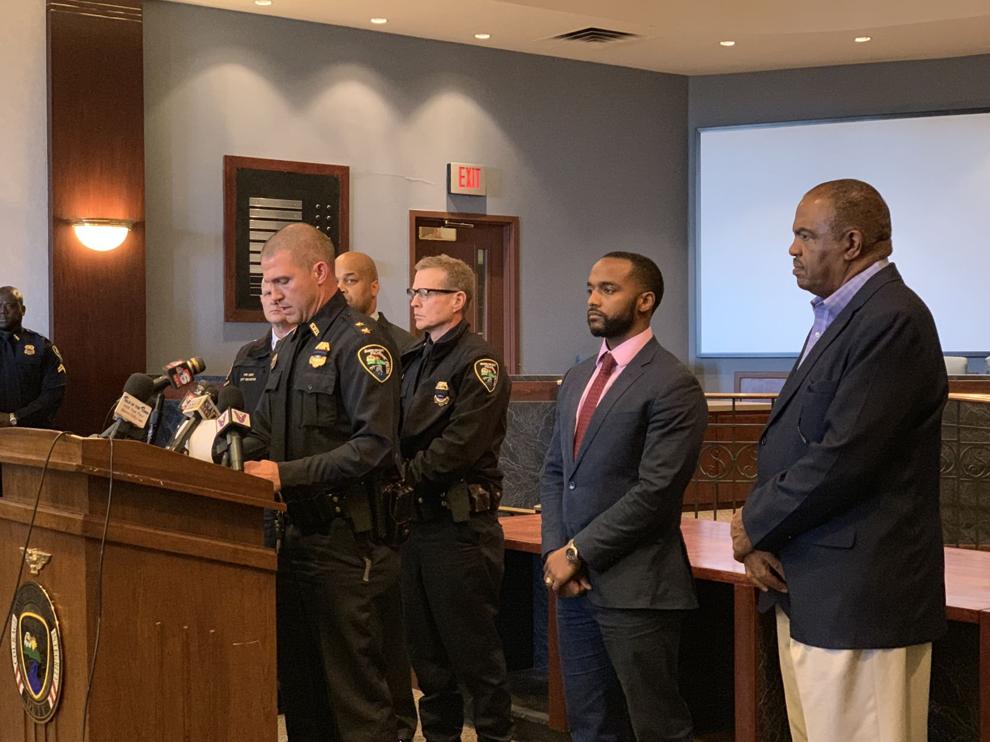 Raymond said a "witness" who was at the scene was questioned Wednesday night but is not in custody "at this moment." He said it was too early to know the motive.
There was a child at the home, too, when the shooting took place. Raymond said he did not know what, if anything, the child saw.
He did not identify the child as Payne's; however, she was the mother of a young child. 
The shooter is still at large and could possibly be armed, the chief said. Detectives are "working aggressively and tirelessly" to track down the person responsible, Raymond said. 
"We have some suspect information at this point. But can't verify anything," Raymond said.
The shooting happened about 8:20 p.m. in the 1600 block of Midway Avenue between Bernstein and Linwood avenues. More than 50 police units responded to the shooting along with more than 10 Caddo Parish deputies.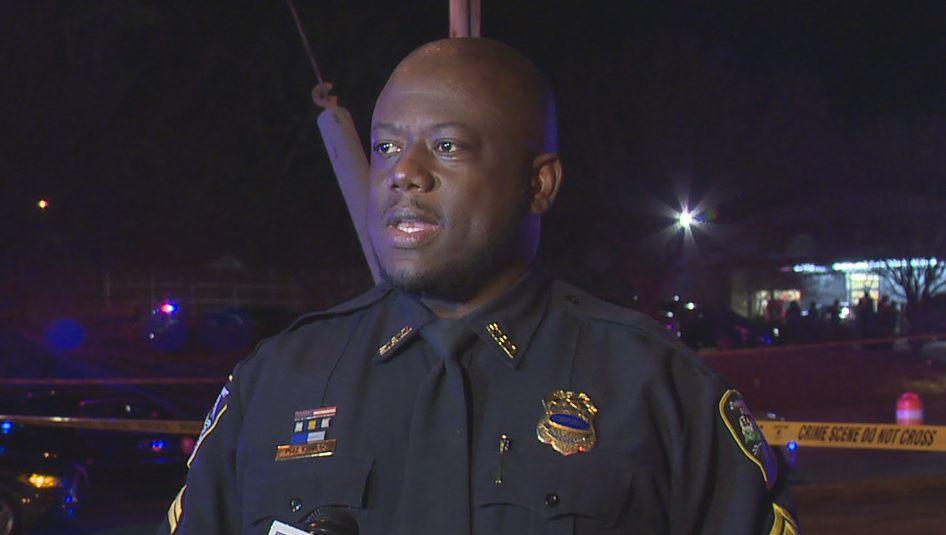 Shreveport Police Cpl. Marcus Hines says other officers responded to a call of shots fired and discovered Payne with life-threatening injuries at the scene.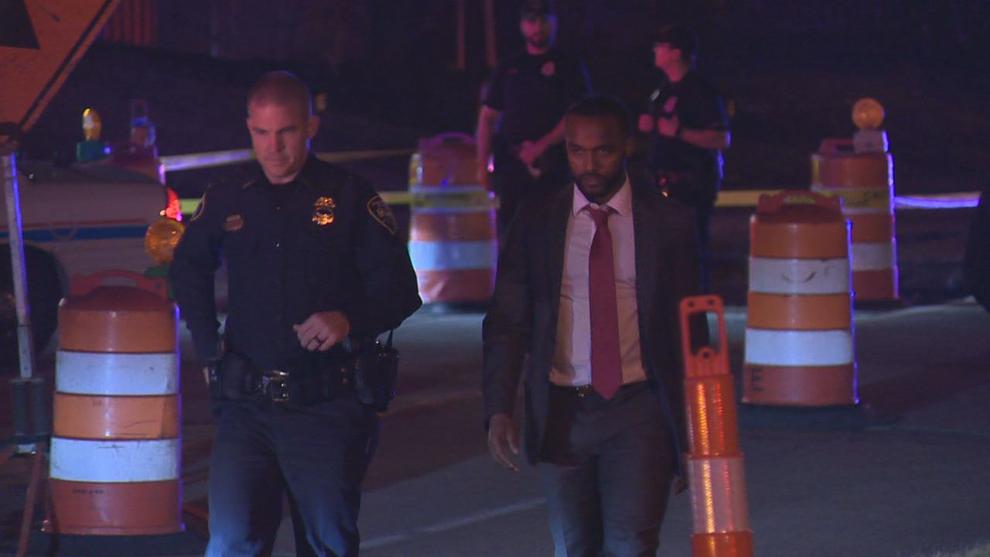 She was taken to Oschner LSU Health Hospital, where Raymond and Shreveport Mayor Adrian Perkins met with her family. She was pronounced dead at the hospital.
The Shreveport Police Officer's Association released a statement thanking the community for their support online: 
"She was young, and she was beautiful. She was proving herself to be a capable professional, dedicated to serving the Citizens of Shreveport. We lift her family in prayer, and we thank you for allowing her to be a part of us."
Other condolences are coming in for those impacted by the killing. The Shreveport Fire Department posted a message Thursday morning.
The Texarkana, Ark., Police Department added this to its Facebook page:
Texarkana Arkansas Police Department is sadden to learn of an officer killed last night in Shreveport, Louisiana. The details are not completely known but TAPD asks for your prayers for Shreveport Police Department and the family of Officer Chateri Payne. The loss of any life is a tragedy and the law enforcement family goes beyond counties and state lines. Our hearts are with Shreveport Police Department as they struggle with the loss of one of their own. RIP E.O.W 01/09/19 Chateri Payne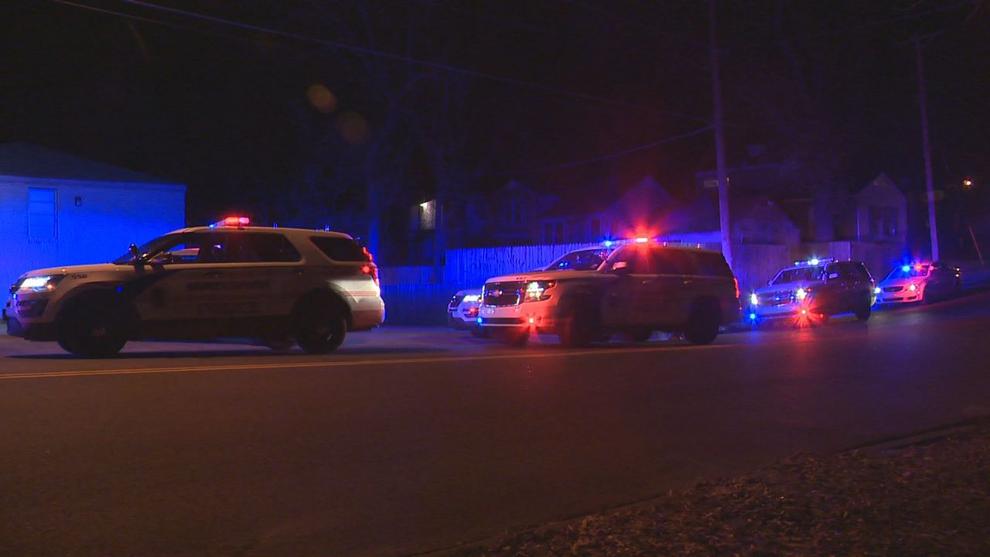 Payne graduated from the police academy in November. 
She posted the following on her Facebook page on Nov. 16:
Long Days. Aching Nights. But I decided to stand tall on my dream. Main lesson taught was to never lose sight of who you are and where you come from. The main thing is to build on who you are and to become an influential and better person for those whom may surround me or I may encounter. My personal mission is to become that positive influence. To Protect those who can't protect themselves & to at least try to push someone to being a better version of themselves! I've never claimed to be perfect, but I am taking this step and becoming a better version of myself by knowing that it is always something bigger than MYSELF ☺️ It is an honor to be able to join such a powerful family with my Brothers and Sisters in Blue 💙 May the journey begin 🤗 #SPD79
Many of Payne's academy classmates were at the hospital Wednesday night. They described her as "professional," "very fit," "intelligent," and said "this was the job she was meant to do," Raymond said at the news conference. "She enjoyed serving." 
Payne's body has been transported to a funeral home. Funeral arrangements are not known at this time. 
Raymond said the department was giving the family time to mourn. But the funeral will be a "full honor police burial," Raymond said.