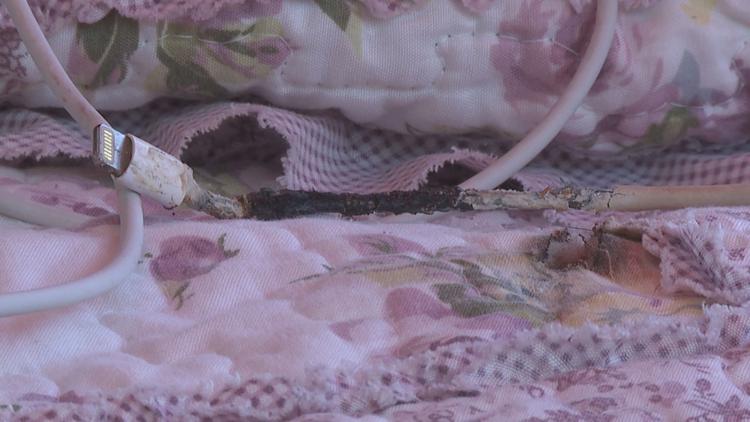 BOSSIER CITY, La. - A Bossier woman woke up with a burn on her arm as well as on her sheets. Turns out, her I-phone charger malfunctioned in the middle of the night, and the situation could have been a lot worse.
The scariest part about it, there was no smell coming from the cord.
"I never felt it, there was no smell at all, I mean, that's really scary," said Madilynne Ferguson.
Ferguson fell asleep while her phone was plugged into the charger on her bed, leaving a burn on her arm and through her sheets.
"It could have burnt the house down, my dogs were in the bed with me, that's really one of my biggest fears."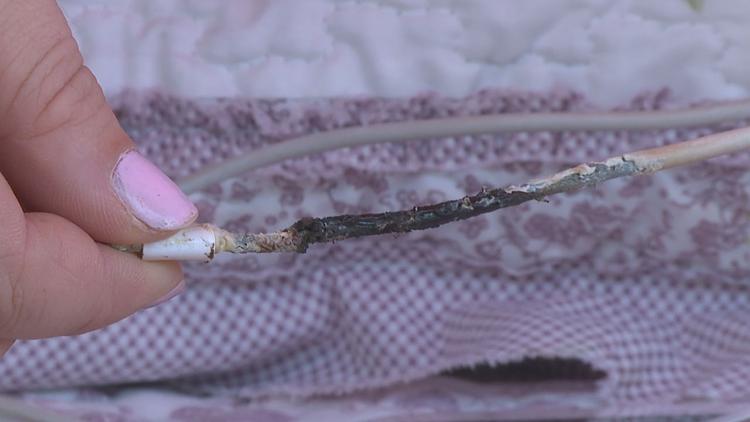 At one point while she was asleep, she managed to pull the cord from the outlet.
Not knowing that she probably just prevented something a lot worse from happening.
"This could have been a completely different story, it could have set my house on fire and it could have hurt me more or my animals."
Eddie Prestopine is the manager at CPR Cell Phone Repair in Shreveport, he says around 20-30 people come in daily with a similar problem. But, always with bogus chargers, ones that aren't certified by Apple, like Ferguson's.
"There are different types of cables, you have Apple certified and non-certified. Apple has a tiny chip that corresponds with the phone, if it doesn't have the chip it could bring too much power to the phone and overheat it."
Apple charger or not, Prestopine has a piece of advice.
"I would recommend not leaving it on any kind of clothing or soft surface, it catches that heat and contains it. Compared to a hard surface, it has time to cool down."
Prestopine adds, take your phone off the charger once its charged. Don't use it while it's on the charger because it can cause more overheating.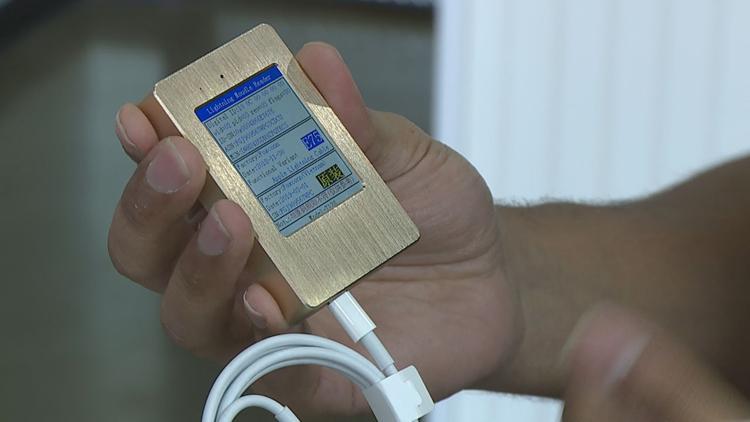 You can get your charger tested at CPR Repairs, it's free and only takes a couple minutes. Prestopine says a lot of non-certified chargers look very similar to Apple cords.