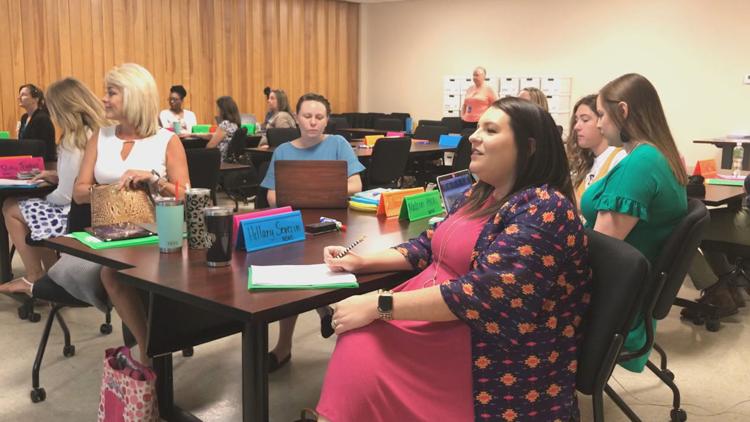 MANSFIELD, La. - Schools across Louisiana will open in the next two weeks, and that means teachers, parents and kids are gearing up.
The DeSoto Parish School System is the first in Northwest Louisiana heading back to the classroom. Before then, the district has 50 new teachers to train.
Training started Monday and will run through the end of the week. It gives new teachers a chance to learn the district and teach them to navigate high tech classroom resources like smart boards.
DeSoto schools spent several months recruiting and vetting the best teachers in Louisiana like Sheila Murphy. This year will be her 19th year teaching and her first for DeSoto, where she will be teaching grades 2 through 5.
"It is answered prayer," Murphy said. "I am so excited and this community is on fire. This school system is wonderful. It is one of a kind. ... I have friends who work in this area and they have nothing but good things to say."
DeSoto Parish is one of the highest paying school system in the state. However, the district at one time struggled to bring in math teachers.
"We wanted to strengthen that pool and grow those numbers," DeSoto Superintendent Clay Corley said. "We put in an incentive and supplement for those teachers. High school math teachers can earn $10,000 extra depending on the number of courses they teach."
DeSoto's classes begin Aug. 6.