NATCHITOCHES, La. -- Human remains found this summer in a wooded area of Natchitoches Parish have been identified as a man who was reported missing last year, Deputy Coroner Steven Clanton said Friday.
DNA analysis by the Louisiana State Police Crime Lab confirms the remains as Donnie E. Collins Jr., 44, of Natchitoches. The remains were found July 18 in a wooded area off Johnson Chute Road. 
Collins was reported missing Dec. 11 -- four days after deputies responded to a single vehicle crash on state Highway 1 near Johnson Chute Road. Deputies found a 2002 Toyota pickup truck owned by Collins, but he was not on the scene.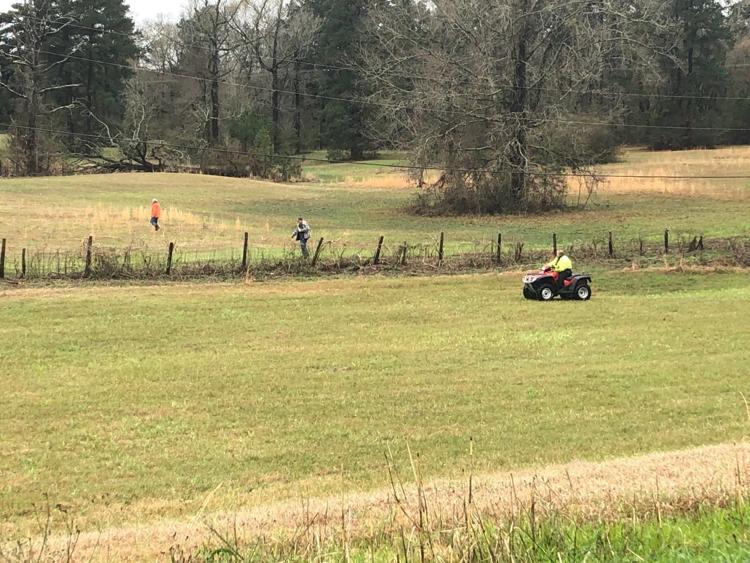 Family members told deputies they hadn't seen or heard from Collins since that time. His cell phone and wallet were found in the vehicle.
Collins was entered in the National Crime Information Center as a missing person, meaning that if any law enforcement officer came across or ran his name through the NCIC database a message would be given alerting them that he was missing.
On Dec. 12, Sheriff Victor Jones, deputies, criminal investigators and Natchitoches Parish Fire District No. 7 returned to the crash scene with all terrain vehicles to search the surrounding woods.
Deputies returned to the area two more times with the help of Louisiana Department of Probation & Parole's Natchitoches District Office agents and local inmates to search by air, ground and water looking for any clues or evidence that could aid them in the search for Collins.
The investigation continued.
Six months later, loggers working in a wooded area off of Johnson Chute Road contacted the NPSO after possible human remains in a thicket.
The remains were confirmed to be human and believed to be in the area for several months, according to Clanton.
The remains were taken to the LSU FACES Lab in Baton Rouge for DNA testing. A six- to eight-week turnaround was given for the results.
The sheriff's office received DNA comparison Friday morning and notified Collins' family. 
The cause of death is still undetermined, according to Clanton.