MANSFIELD, La. – The DeSoto Parish Police Jury will hold a special meeting at 5 p.m. Tuesday to consider setting a moratorium on issuing special events permits until it's had time to possibly tighten requirements to prevent a repeat of what happened over the weekend.
An estimated crowd of about 7,000 people attended the Big W Trail Ride in Grand Cane Saturday. Only a fraction of those could crowd onto the Whitaker family's 20-acre site so that meant thousand spilled along Blunt Mill Road and spread out 2 miles away in the residential areas of the small village.
One person was shot, and a man who reportedly pointed a gun at deputies was arrested.
RELATED REPORTS:
The sheriff's office received reports of people parking in yards, in private driveways and on the school's ballfields. Callers reported people were defecating and peeing in their yards, leaving trash, rummaging through vehicles and even going onto private property to fish on a pond.
Police Jury President Reggie Roe said the Police Jury has previously discussed tightening up the permit requirements but didn't act. If police jurors decline to enact the moratorium, then he said he will declare a state of emergency.
"Every call I've had, and I've had about 75 of them, were from women worried about their safety and the safety of their children. If we can't protect the citizens of DeSoto Parish then what are we doing?" Roe asked.
Sheriff Jayson Richardson said his main concern, too, is public safety.
"I don't care if people have an event, never have. … People having events is not an issue with me. It's having events they can't contain to their property and become a public safety issue," Richardson said.
As an example, Richardson said the man who was shot on the Whitaker's property had to be physically carried out by deputies to a patrol unit because an ambulance could not get to the site. And as deputies were removing the injured man, people in the crowd were grabbing and pushing them, making it difficult to get him out, Richardson said.
During the ordeal, two patrol units were damaged. One had a rearview mirror knocked off and the other a spotlight was broken off, the sheriff said.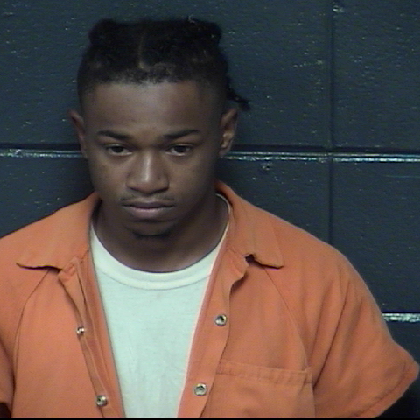 No one has been charged in connection with the shooting; however, 24-year-old Kadamien Smith was charged with resisting by force, resisting an officer and illegal carrying of a weapon after Richardson said he pointed a gun at deputies on the Whitaker's property.
"They had to tackle him and take the gun from him," Richardson said.
The Police Jury has issued five special events permits for trail rides coming up. Roe said he's already prepared the staff to contact the organizers and issue refunds for the permits in anticipation of Police Jury action Tuesday.
That still may not stop some from going ahead with their plans; however, Richardson said he will have deputies out to make sure a moratorium or state of emergency is adhered to.
This is not the first time the Police Jury has been faced with crowd control and violence associated with a trail ride. In June 2019, a similar situation happened on Highway 5. About 5,000 showed up for a trail ride and created a traffic backup on one lane of Interstate 49 as back-to-back vehicles exited onto Highway 175 to reach the event site.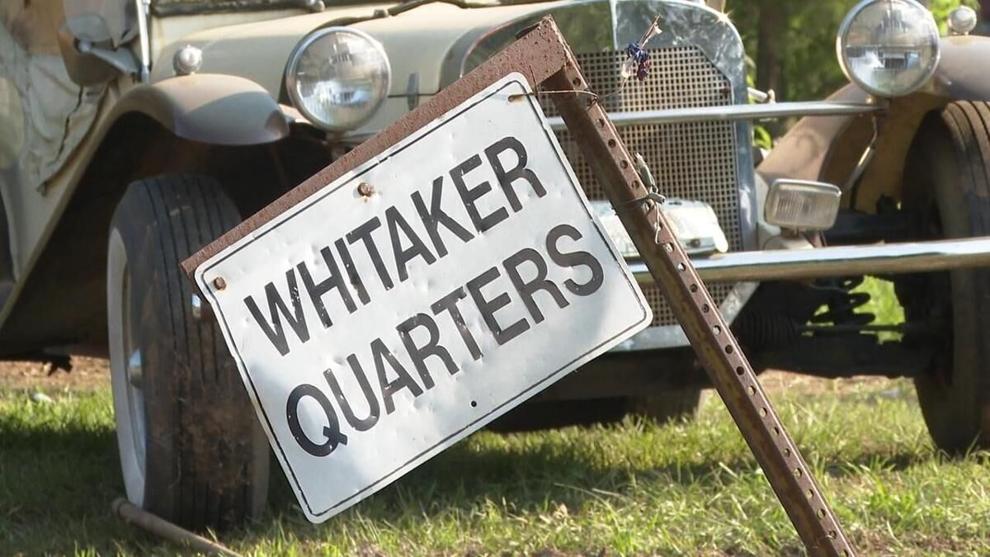 There were reports of shots fired, and residents along the route complained they couldn't get in or out of their property. Residents showed up at the next Police Jury meeting to complain. A few special meetings were held to talk about possible permit changes, but ultimately no action was taken.
The current special events permit does not set any requirements for the organizers. Each permit is issued for a 10-day period, and organizers pay a $250 fee. 
Roe said he now wants police jurors to look at aligning occupancy limits with the event location space. For example, Roe said, if an organizer has 40 acres, then there can only be "so many people, so many cars, so many bathrooms, so much security."
The event organizer also will need to be diligent in posting someone at the gate to turn away the overflow crowd, he added.
Roe said the use of four-wheelers on public roadways also has become a problem in connection with some of the events, so he wants that addressed too. State laws govern that aspect, he said.
"There's a whole bunch of stuff to put together," Roe said. "We've got to figure it out."
He cited other neighboring parishes that haven't had issues with largescale special events because their permits are so strict. Richardson said some sheriffs in other jurisdictions have called him saying they are having similar problems and want to know how DeSoto is going to deal with it.
 Said Richardson: "At this point, it's just a gigantic public safety issue."
-----
The following trail rides -- listed by event name and location -- are scheduled in DeSoto and neighboring parishes by the Northwest Louisiana Trail Riders Association, according to information provided to the DeSoto Police Jury:
June 18-19 - Road Warriors, Jessie Latin Road in Gloster, DeSoto Parish
June 25-26 - 318 Ghost Riders, Jefferson Paige Road, Caddo Parish
July 2-3 - Pony Express, Kingston, DeSoto Parish
July 10 - Low End, Elm Grove, Bossier Parish
July 17 - Cotton Valley Regulators, Cotton Valley, Webster Parish
Aug. 7 - Big Fun, Fuller Lane, DeSoto Parish
Aug. 13-14 - P-Town Posse, Princeton, Bossier Parish
Aug. 21 - Shreveport Finest, Hines Barn
Aug. 28 - LA Trailblazers, TBA
Sept. 11 - Out tha Hole, TBS
Sept. 18 - Bayou Riding Club, Doyline, Webster Parish
Sept. 24-25 - Top of the Boot, TBA
Oct. 16 - Stallion Riders Dance, Highway 5 barn, DeSoto Parish
Oct. 23 - Morning Star Dance, TBA
Oct. 30 - All Around Halloween Dance, Urban Center/Mirage Events
Nov. 6 - NWLA Trail Dance, TBA
Nov. 13 - LA Renegade Fall Dance, Urban Center/Mirage Events
Dec. 4 - Low End Dance, TBA
Dec. 10 - Pony Express, TBA
Dec. 11 - 318 Ghost Riders, TBA
Dec. 18 - Bayou Dance, Southside Rydaz Clubhouse
Dec. 31 - Road Warriors, TBA