BOSSIER CITY, La. - An NFL Hall of Famer we're all very familiar with is partnering with a church in Bossier City to start a flag football league.
Former Saints quarterback Drew Brees spoke to the congregation of First Bossier Baptist Church via a video message on Sunday.
"This is Drew Brees, hope everybody is having a great day. I'm extremely excited to announce a partnership with First Baptist to bring Football 'N' America, our youth co-ed flag football league in grades ages K through 8 to Bossier City," Brees said.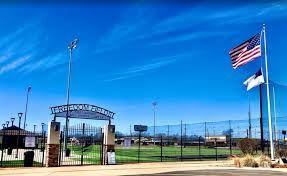 They're going to play at Freedom Fields on the campus of First Bossier Baptist Church. Pastor Brad Jurkovich spent some time with Brees in Bossier City last week to finalize the deal. He said football is a great tool to move forward with the mission of the church and Freedom Fields.
"At First Bossier, we are going to reach kids and families. I think God is putting some things together. our campus is going to be rebuilt this year, we're going to be celebrating a big phase of that on July 11," Jurkovick said. "What I'm saying is God is doing things that we don't even know about yet." 
"We're so excited to be there, look forward to seeing you soon," Brees said.
Registration opens on May 15.
-----
Here's a link to the leagues website www.playfna.com for those who would like to get involved.