SHREVEPORT, La. – The northwest corner of Louisiana is fortunate to have a company like BRF creating the economic impact that it does, an economist said Thursday of his analysis.
Loren Scott made the assertion in connection with his study of the 2018 and 2019 effect of BRF and its associated entities on the four-parish area of Caddo, Bossier, DeSoto and Webster parishes. Scott equated BRF to a rock dropped into a pond, with the ripple affects reaching out to the surrounding communities.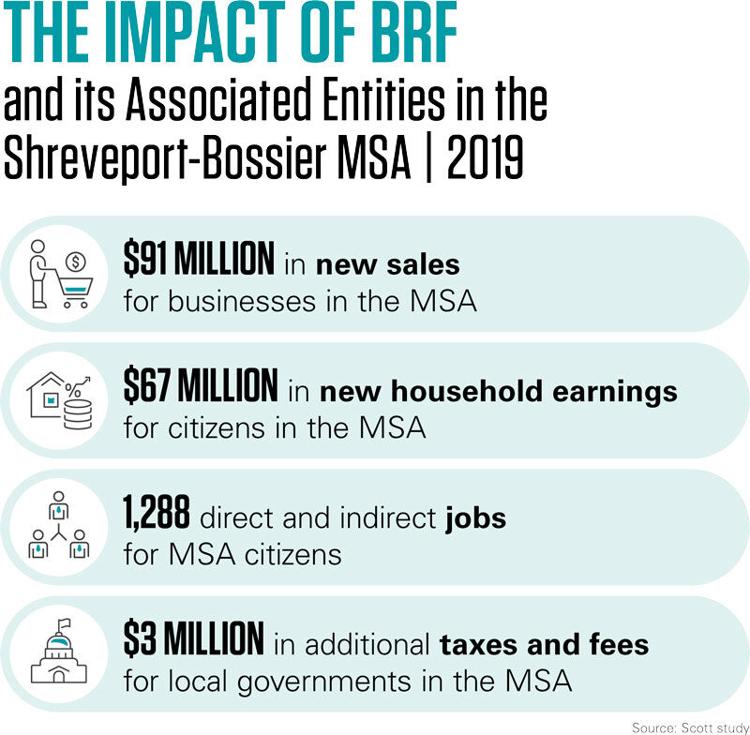 The ripple has created thousands of jobs and pumped millions into citizens' pocketbooks and business coffers.
For example, in 2018 and 2019, BRF activities created an average of 5,453 direct and indirect jobs in the four-parish region. For every 10 new jobs created in a dozen different industries, another 11 jobs are created elsewhere in more than 20 different industries.
"In 2019, the average wage of these jobs is approximately 18% higher than the average wage in the Shreveport-Bossier (metropolitan statistical area). These numbers demonstrate the economic stability and diversity that BRF activities add to the Shreveport-Bossier MSA," Scott said.
Scott's study notes that in 2018, which is a time when BRF owned and operated University Health Shreveport hospital, the following impacts were realized:
$799 million in new sales for businesses in the MSA.
$460 million in new household earnings for citizens.
9,617 direct and indirect jobs.
$20 million in additional taxes and fees for local governments.
BRF sold the hospital in late 2018 to Ochsner LSU Health System. So in 2019, the following economic impact was charted:
$91 million in new sales for businesses in the MSA.
$67 million in new households earnings for citizens.
1,288 direct and indirect jobs (614 direct).
$3 million in additional taxes and fees.
"In 2019, the household earnings generated by BRF activities are larger than the $55.3 million in earnings of all amusements, gambling and recreation employees in Caddo Parish," Scott said.
BRF is using the findings of Scott's study to set a baseline as it looks forward to years to come, said John George, BRF president and CEO.
The company's divisions and initiatives will focus on advancing three economic development areas in the MSA, including starting new companies, recruiting new companies and retaining the companies that area here.
To accomplish that goal, BRF has a new initiative called Shreveport Next. It will work to recruit small to midsize companies with revenues of $5 million to $500 million to relocate or build new facilities in the four-parish area.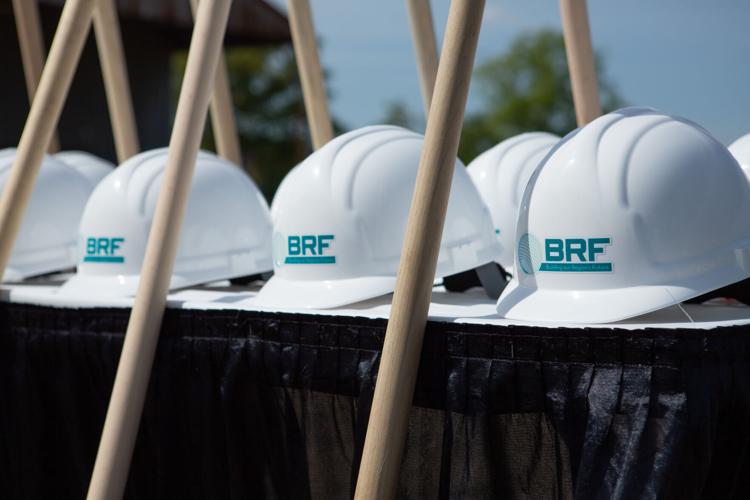 George gave as an example an unnamed software company he recently recruited from Chicago that employees 16 people. Starting small will lead to larger companies to come, he said.
"Though the COVID-19 pandemic continues to significantly impact economic activities in the MSA and the state, we believe that BRF and its associated entities will continue to diversify our economy in a wide range of industry sectors while creating good, high paying jobs in 2020-2021 and beyond. We look forward to collaborating with our area and state economic development entities in this most important effort," George said.
Read more about Scott's economic impact study at www.BRFImpact.com and Shreveport Next in the BRF annual report, available at that link or at www.BRFLA.org